Quote:
Originally Posted by
Muay Thai Kick BOXER
NILF is a great tool, but not too sure of the "time out" idea. I mean, would it really associate it's freedom and/or separation with whatever happened over three whole long minutes ago? Unlikely.
Heck yes a dog will remember what he did 2 or 3 minutes before. My dog can remember where he put a bone in the yard a day before. If it was something that happened 20 minutes before then no, time out won't work because it is too late by then. BUT if it is something that happened and you take immediate action and seperate the dog from the pack, yes, they WILL remember what they did and begin to connect it with your response. That is why it is called "behavior modification". It is how you begin to modify the behavior, by making the dog connect with what happens to him when he does something agressive. Just like positive inforcement. For an example, if youn are training a dog to run through a tunnel, and he completes it, you give him a treat or give him his favorite toy, he associates that with going through the tunnel and will continue the behavior asked of him.
It's like when a dog meets a dog for the first time, plays and then doesn't see the other dog for a week. Then then get together again and I know, by personal experience, they will remember one another. Yes, partially by smell, but I believe also by memory. I think dogs have a better memory than you give them credit for.
__________________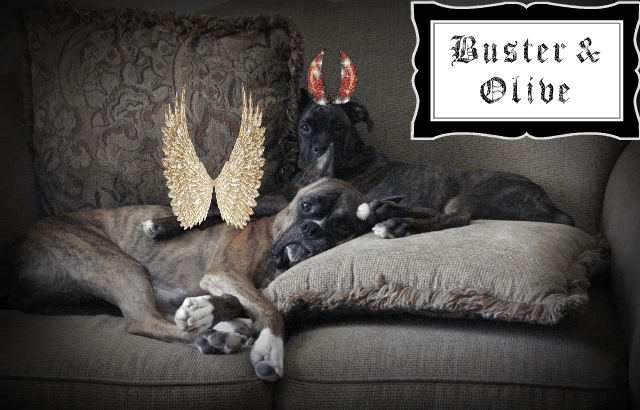 Mom to Buster, 3 yr old brindle and Olive, 2 yr. old reverse brindle
Sweet Roxy, waiting at the bridge, April 10, 2000-April 10, 2009