Re: Weird Bumps on my Boxer
---
My boy get these too. I've posted about them here but didn't have a picture. nobody really responded so i haven't really worried about them. I'm not sure if its allergies or has something to do with heat or sun. I've ruled out grass and other things in the outside environment by changing up where we walk. he seems to have more of them after a walk in the sun or heat. Could be a flea allergy as we are battling them.
the best i can describe them is they look like mosquito bites. they are big enough to raise the hair, he gets them mostly on his back and top of neck. they look exactly like your photo. they don't seem to bother him. he never tries to scratch or bite at them. sometimes they go away by the next day sometimes they don't. sometimes they do get a scab on them and there will be a spot with no hair, but most times they don't.
when mom had him she asked me about them i told her it looked like he was getting to ants or something. of course i was wrong. the only thing common to my house and hers is fleas and the food he was eating

edit: i need to add that they are worse in the dark parts of his back. they rarely appear in the white but they do occasionally.
__________________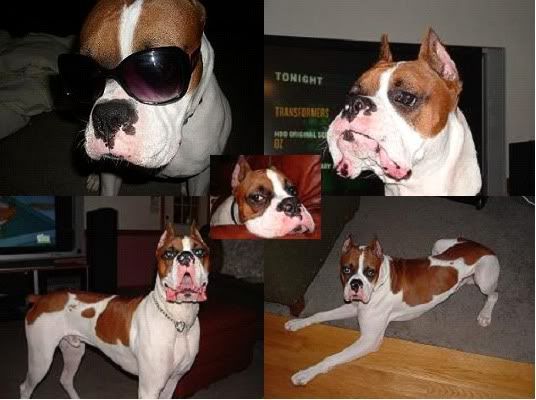 **********************************JACK dob 11/01/07********************************
" there are dog people, and there are boxer people " quote OctanesMum
" If it's not a Boxer, it's just a dog " quote unknown