Re: how much does your boxer weigh and age
---
Jack was 77 pounds at 9 months i remember cause we took him to the vet when we first got him at 9 months. when he went in for his 1 year he was 76 pounds. he'll be 2 years old on November 1st and though i dont know exactly what he weighs now he looks exactly the same so i'll guess he's still around 77 pounds.

in the bottom right picture he was around 9 months old
in the bottom left picture he was around 14 months old

now im curious to know his weight. think i'll run him by the vet tomorrow and weigh him.
__________________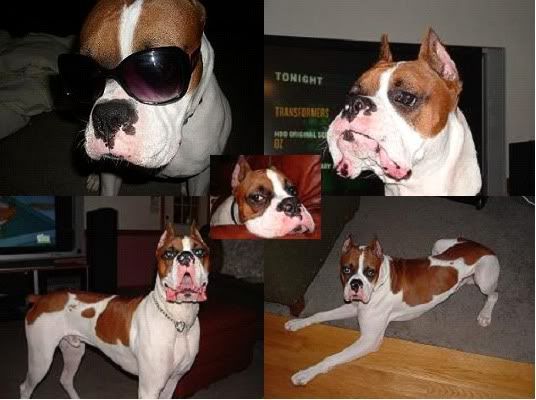 **********************************JACK dob 11/01/07********************************
" there are dog people, and there are boxer people " quote OctanesMum
" If it's not a Boxer, it's just a dog " quote unknown