Every day we bundle up and either go for a nice walk or ATV ride in the 300 acres that joins our property. Rain, snow, it doesnt matter. With multiples this is needed or they just get to rowdy in my house, lol.
Here are some pictures of our outing today
Its -7C/19.5F and the dogs had a blast! I bundled up like a gigantic orange creme puff but was nice and toasty.
Getting ready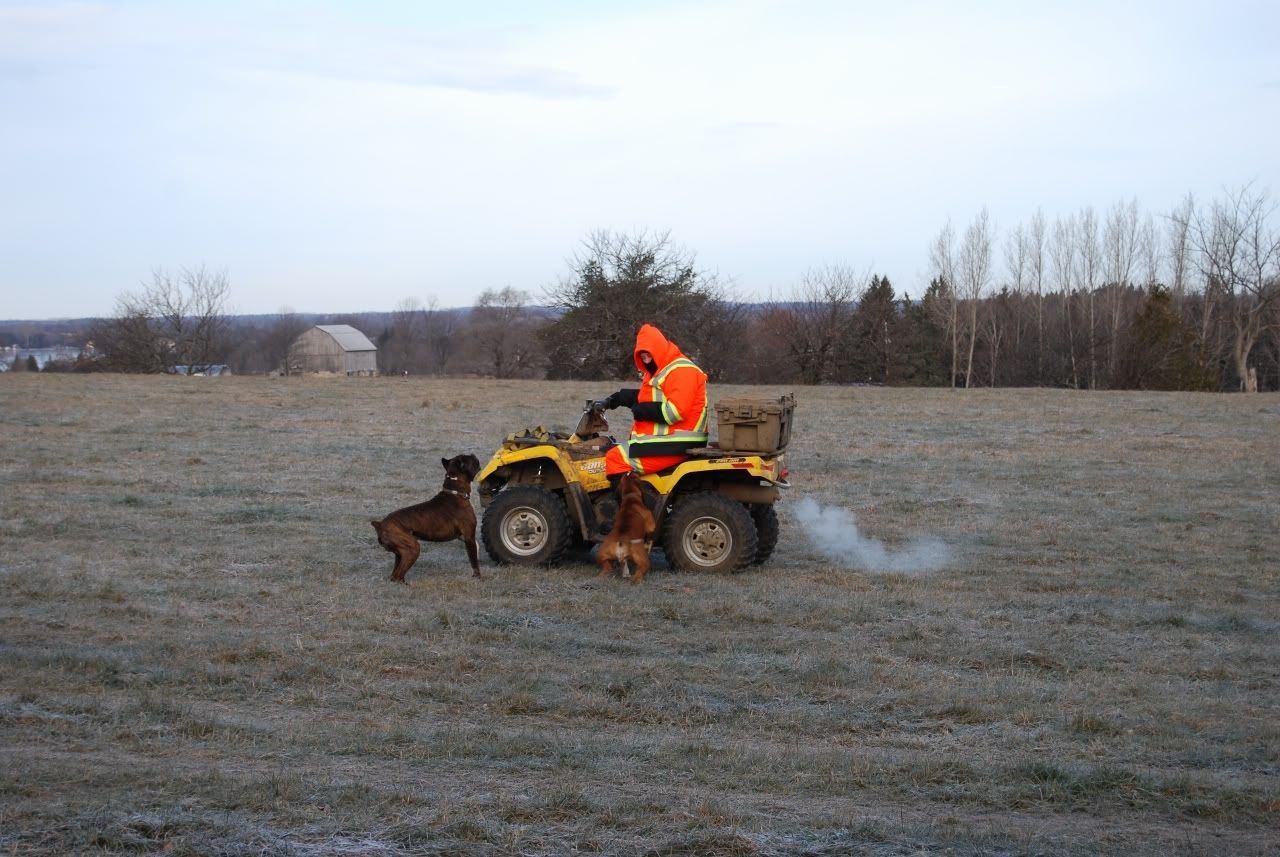 Off we go!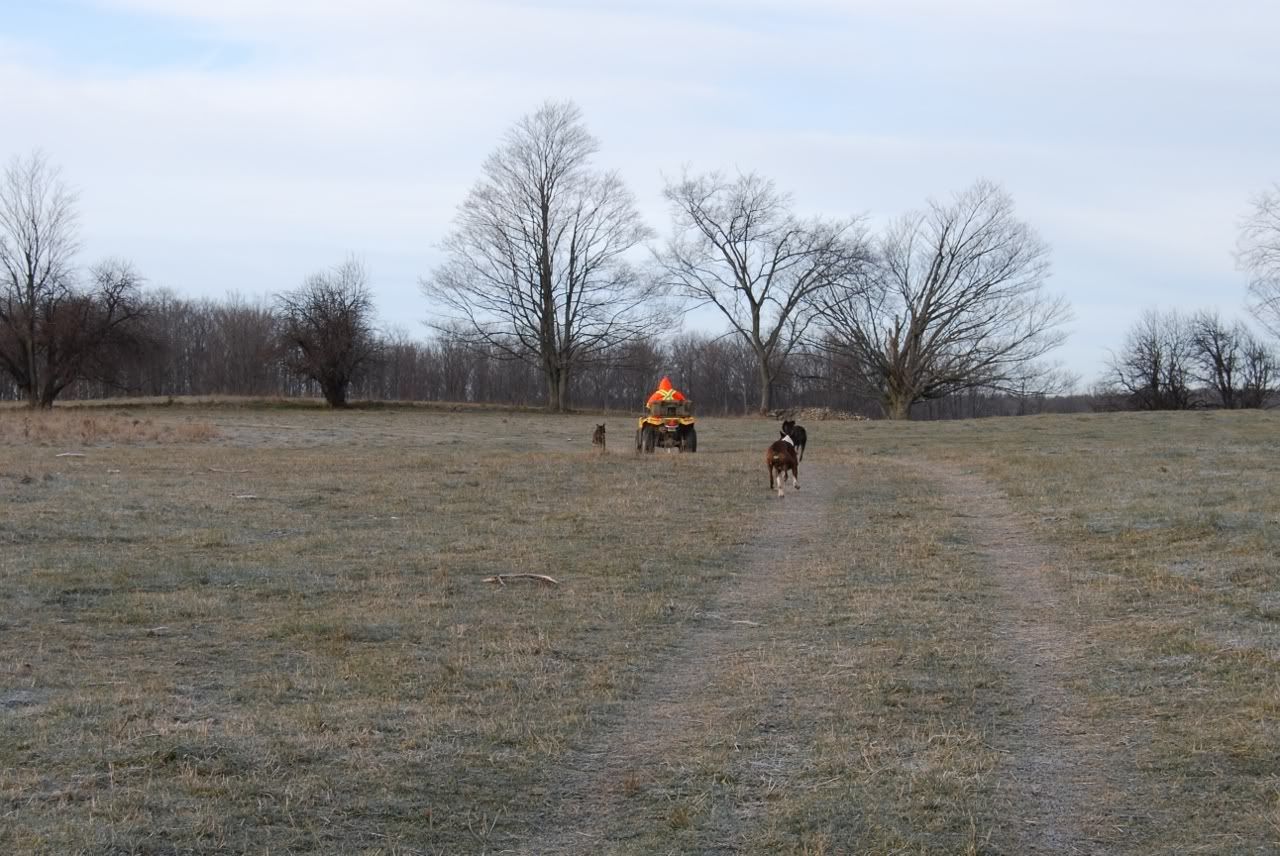 Elena saying wait for me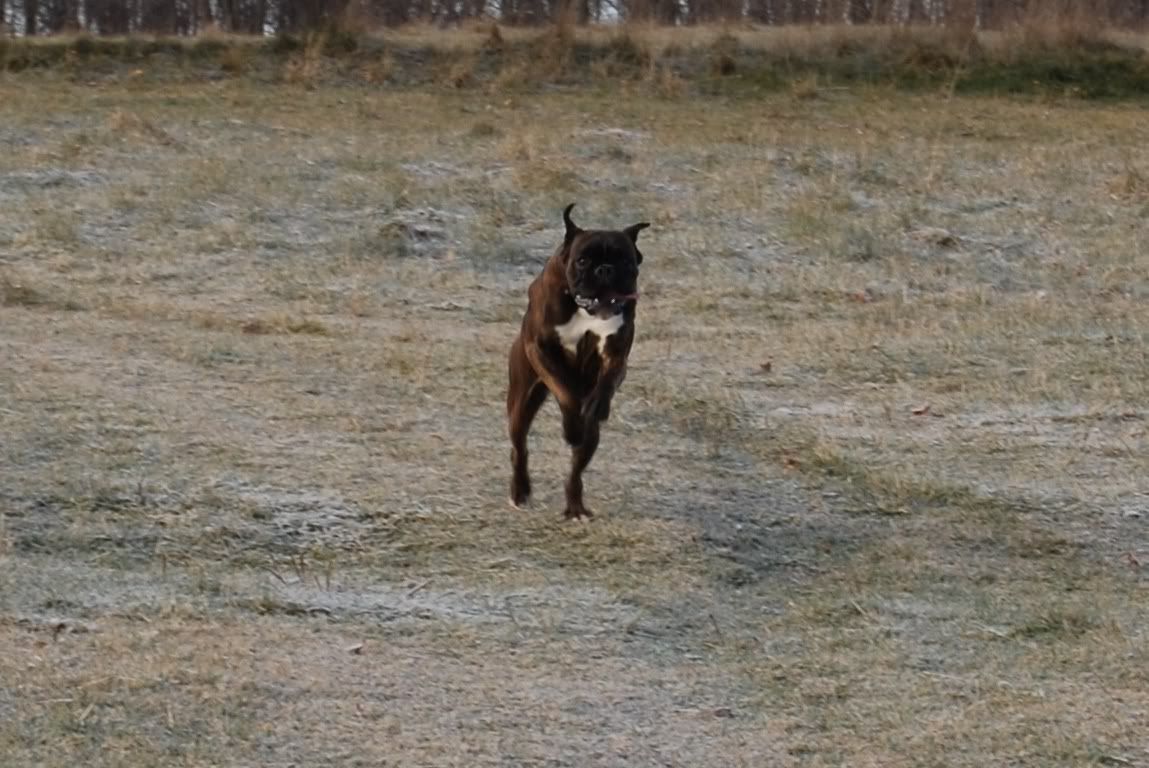 On our way back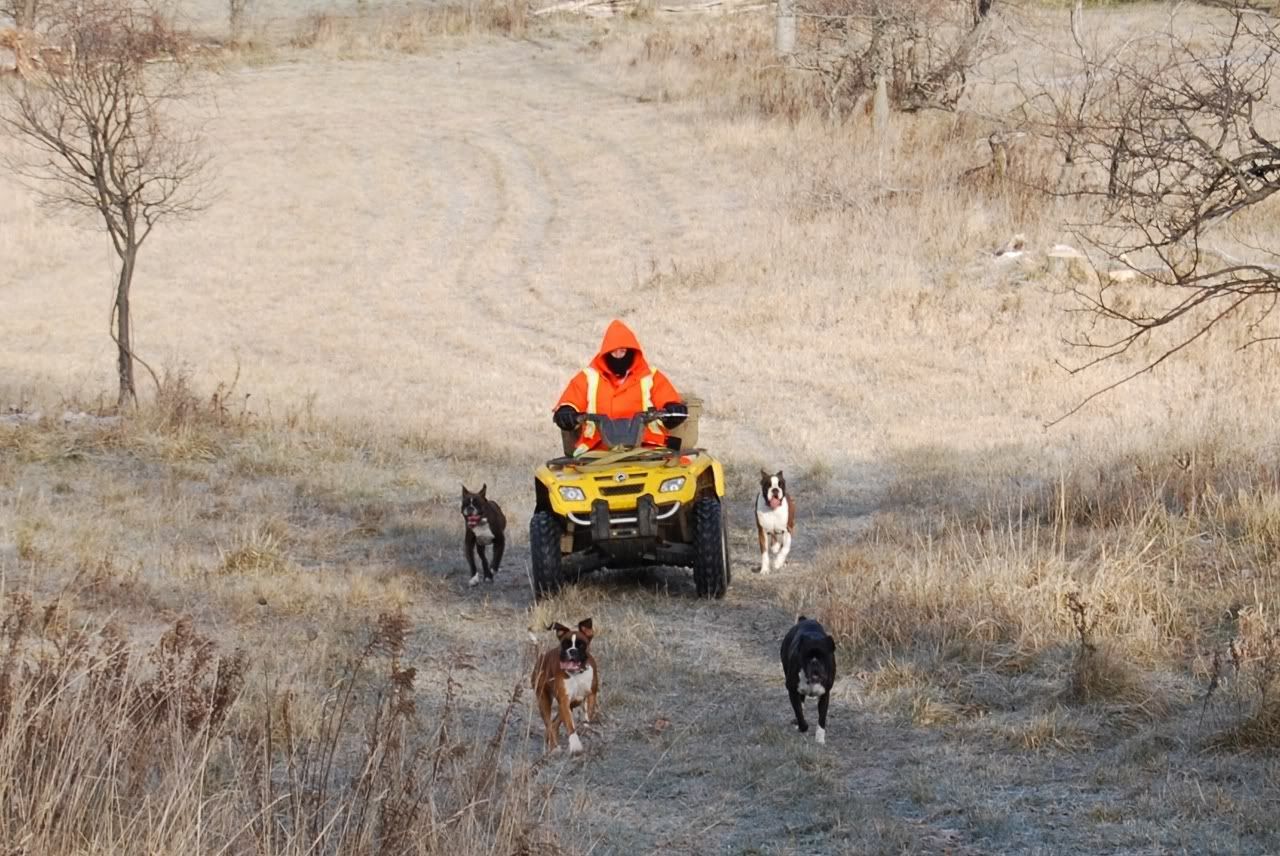 Look at Yorks face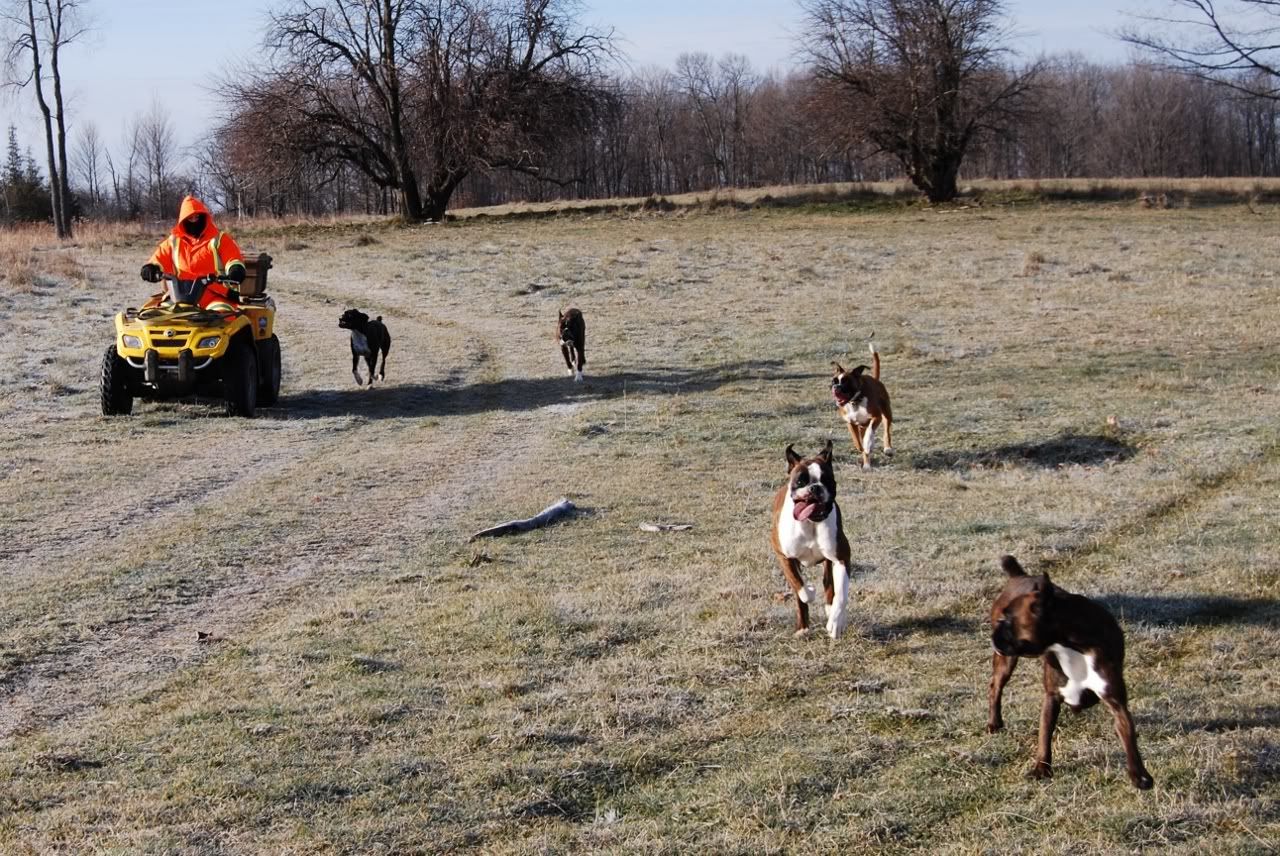 Dani and Napoli enjoying the home stretch