My cuddle-bugs Toby and Lucy as you'll see they apparently have his and hers side of the bed
he's always on the left she's always on the right!
this one's blurry but I think you'll get the picture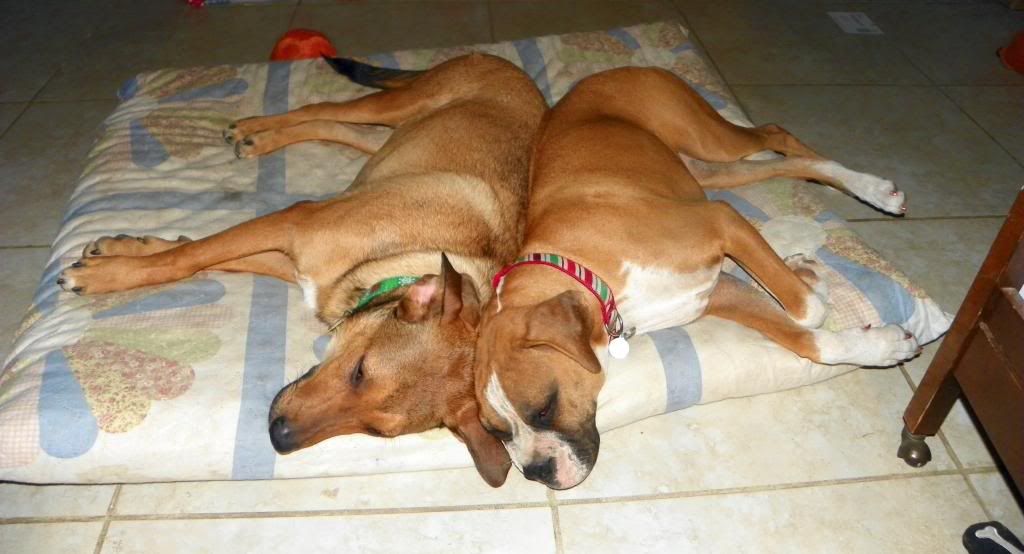 __________________
Proud Mama to Holly-Shepherd/Lab mix, Lucy-Fancy Fawn Boxer and Toby-Pit bull Shepherd mix . If more is truly better that makes my four legged kids better than your two legged ones.