so, what do you expect?!? I use my favorite test shot dummy, K.O.!
I got a good portrait lens, so here's some K.O. portraits....
K.O. is currently restricted in his activity now because of his injured right hind leg. Vet thinks it's a luxating patella but I'm not so sure. Anyway, it's a rainy day here, I open the front door and he's looking out the front door waiting for squirrels to show up.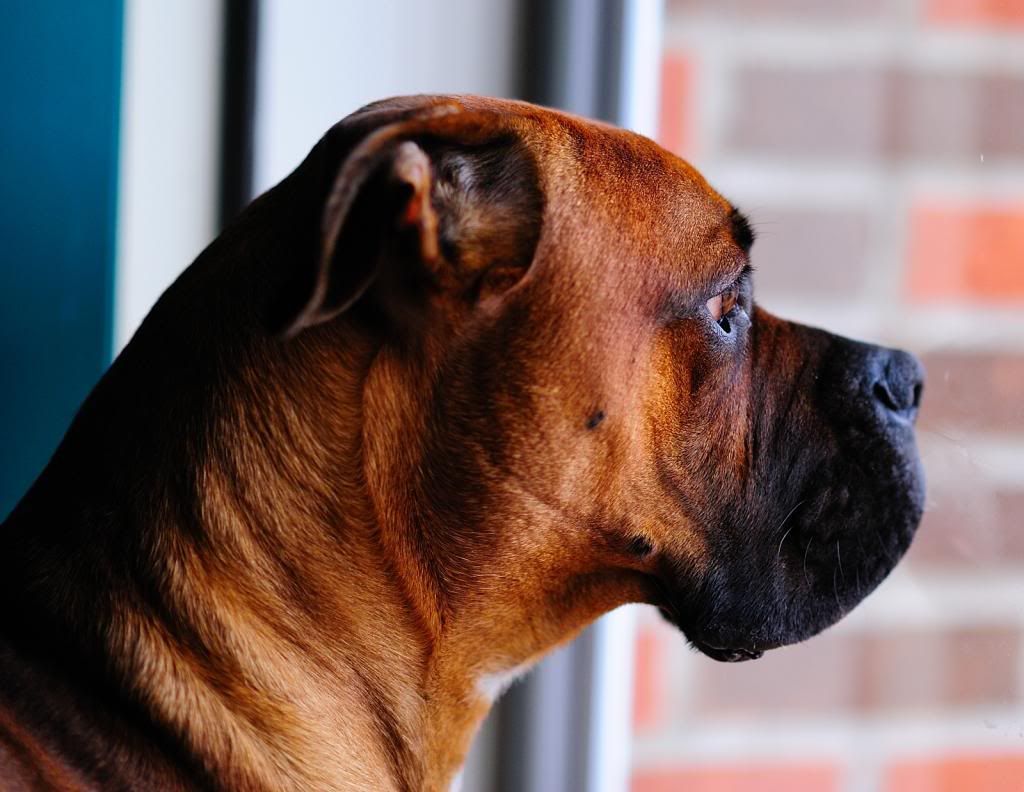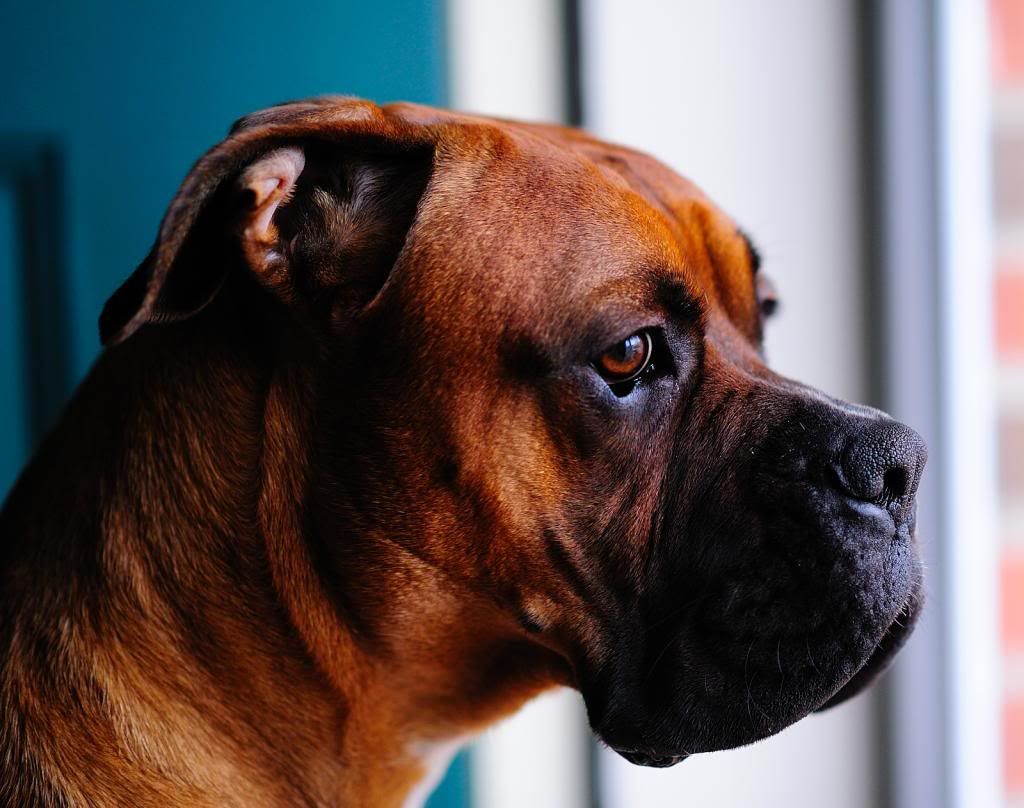 This right here is his favorite thing and his nemesis!