Over the past couple of weeks we have noticed a couple lil' scabs on Ren's coat.
We noticed one last night again as we were petting her so I took a couple of photos to share and see if anyone else has had any experience with something like this.
This is what it looks like when we first notice them on her coat…
Here's what the scab/hair itself looks like. As you can see the hair is really thick and it feels really sharp to the touch. The area doesn't hurt her or seem to bother her at all and once we remove it her skin/scalp doesn't look red or irritated – it looks normal, just missing hair…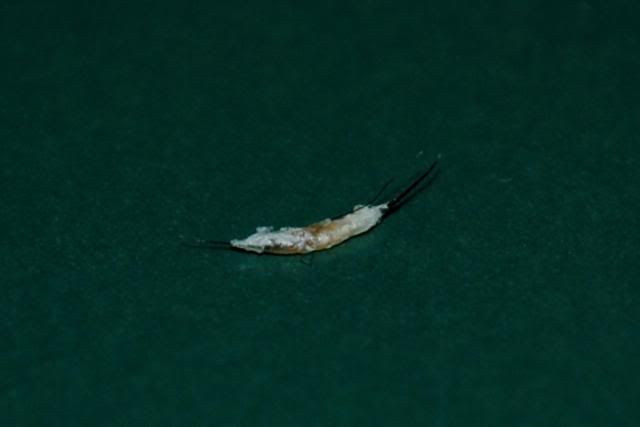 And this is what her coat looks like once it is removed. If you look closely you can see there are two spots where her hair is missing. The first one was from about a week and a half ago and now the second one was from last night…
She goes at the beginning of February to get her Bordetella Vacc so I figured we could just ask our vet about it then.
We're 99% sure they are just ingrown hairs, but I just wanted to share and see if maybe it could be something else? Something we should be concerned about?
Any thoughts on what it could be?