Finally got my freezer this week! I found it on sale for $300 off the regular price!! Black Friday sale!
I already started stocking up on meats for Rocky. I went to one of the grocery stores known for marking down items $1 to $4 off the total price. My total came up to $75 and I paid $50. We scored some great deals on pig feet, turkey necks, ox tails, pork neck bones, lamb, and chicken!! Woot!
In the process of filling it up! This doesn't include the meats I have stored at my mom's & dad's that will be coming this way soon. More deer meat, another huge turkey, and a ton of pork.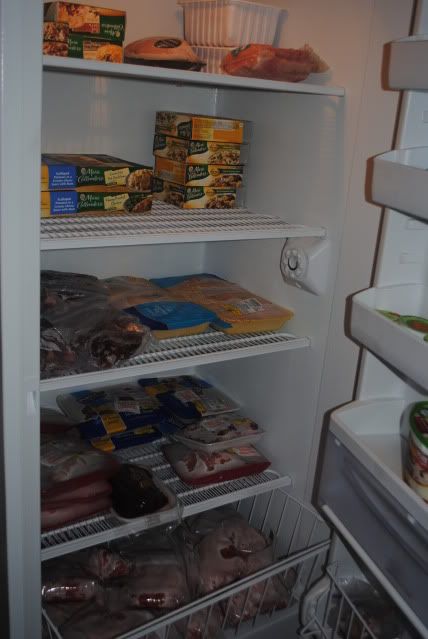 Whole turkey cut and bagged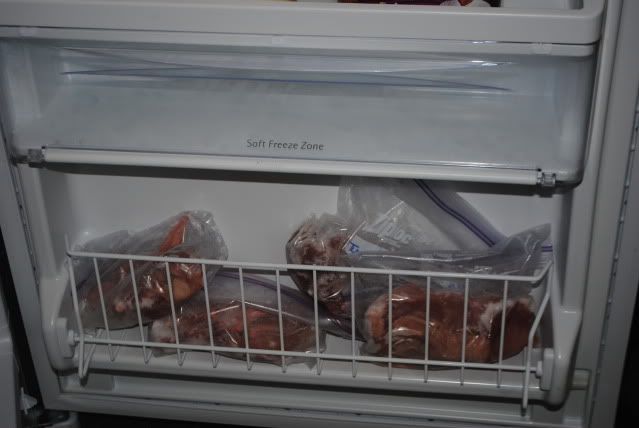 25lbs of ground beef. I found it at Walmart this AM marked down to $1.56 a lb!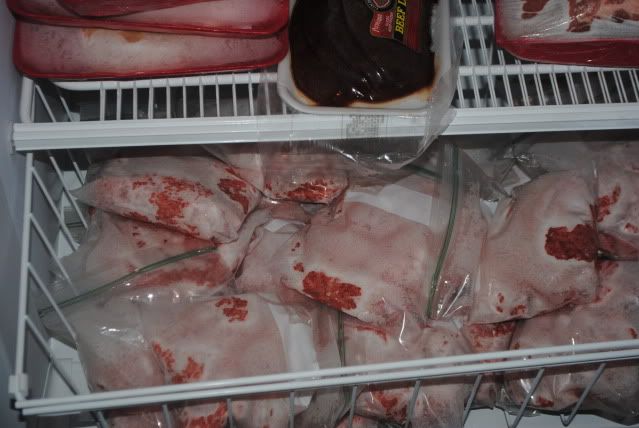 Top left.. Free deer meat I scored from a hunter a few weeks back. Top right is chicken quarters. Bottom left is pig feet. Bottom right in the back is turkey necks... front of the turkey is is ox tail and pork. In the middle there is beef liver.
Then not pictured in the door is chicken livers and some human food.
I'm excited to FINALLY have a freezer