I did get more pics of her but she didn't really feel like standing. She's feeling better and eating better today then she did last night. Such a sweet girl. I did get some side views of her head lol that underbite. Anyway these pics show how skinny she is be forwarned she doesn't look great. Lets hope these pics work everytime I try to post them my crappy computer freezes.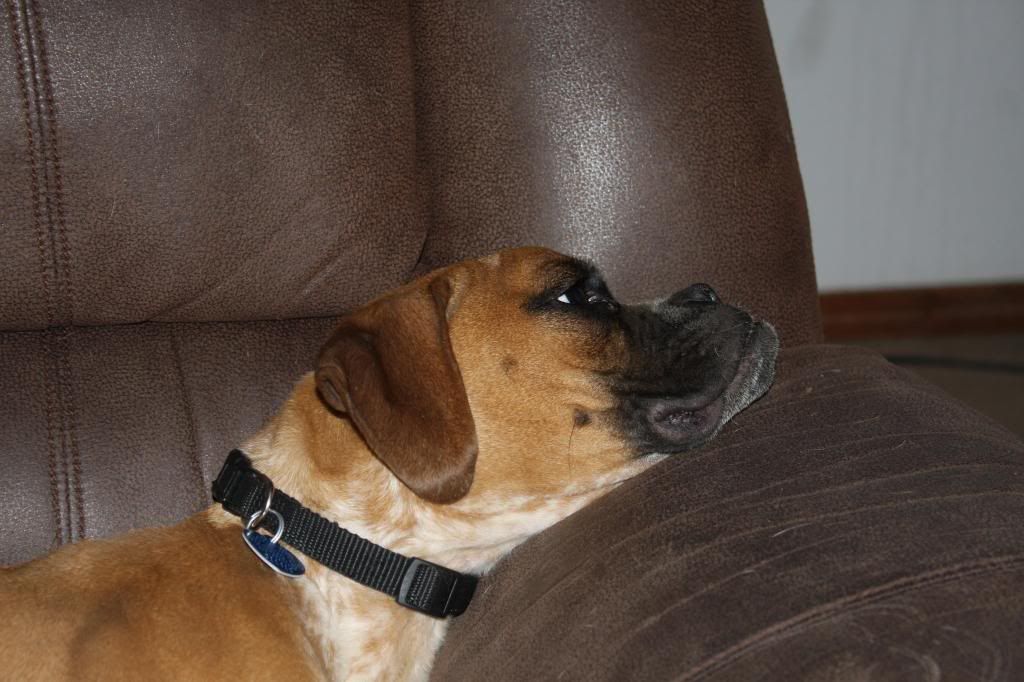 She reminds me of Boss Hogg here from The Dukes of Hazzard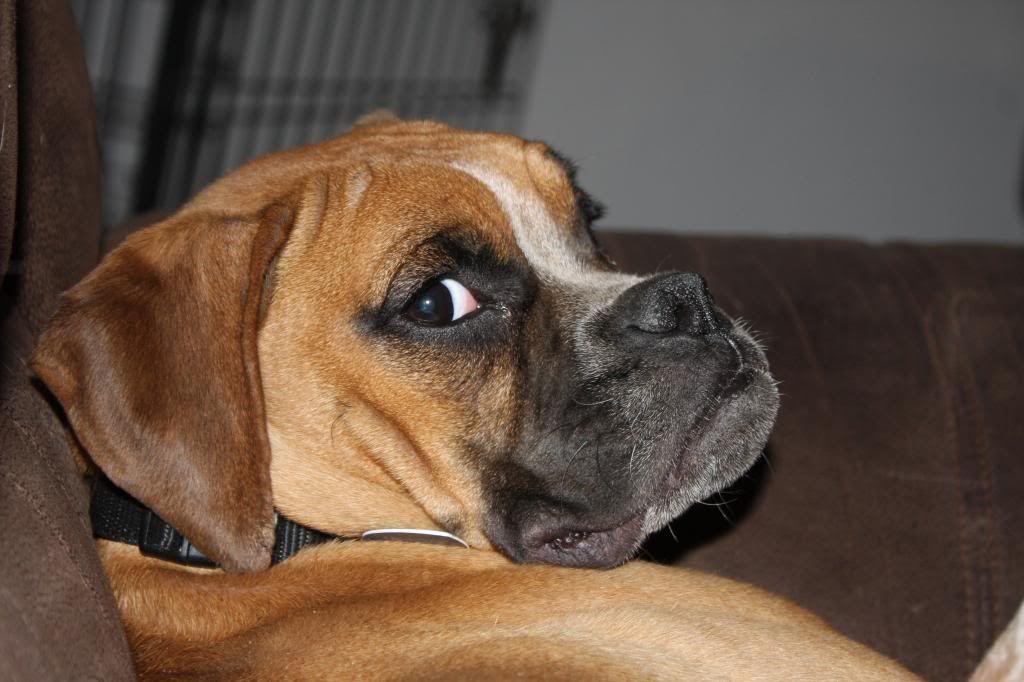 my fav.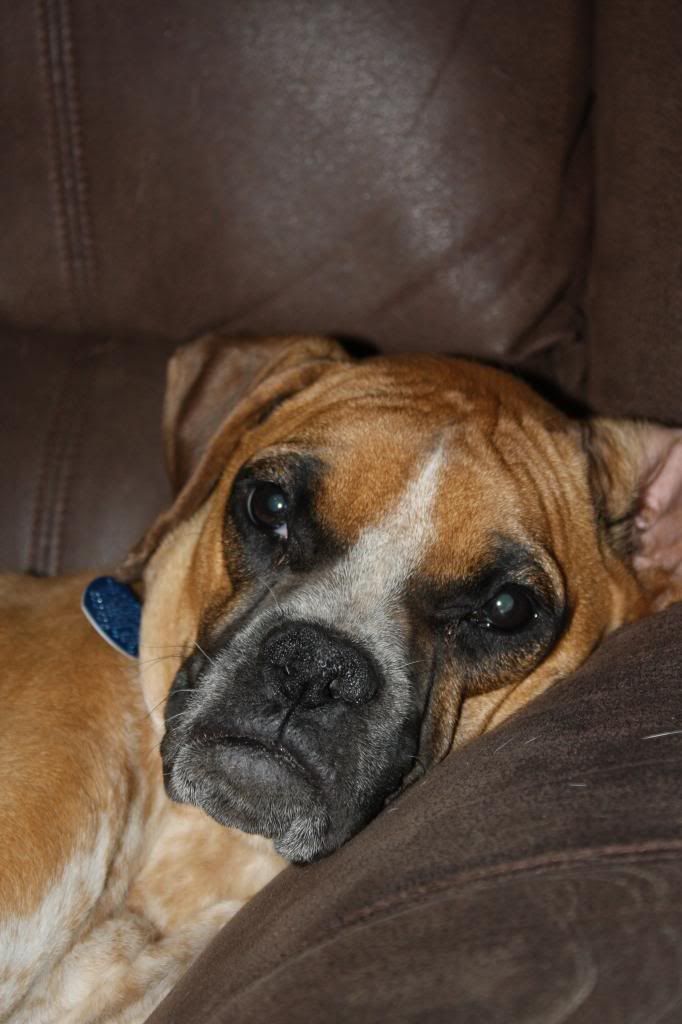 Poor baby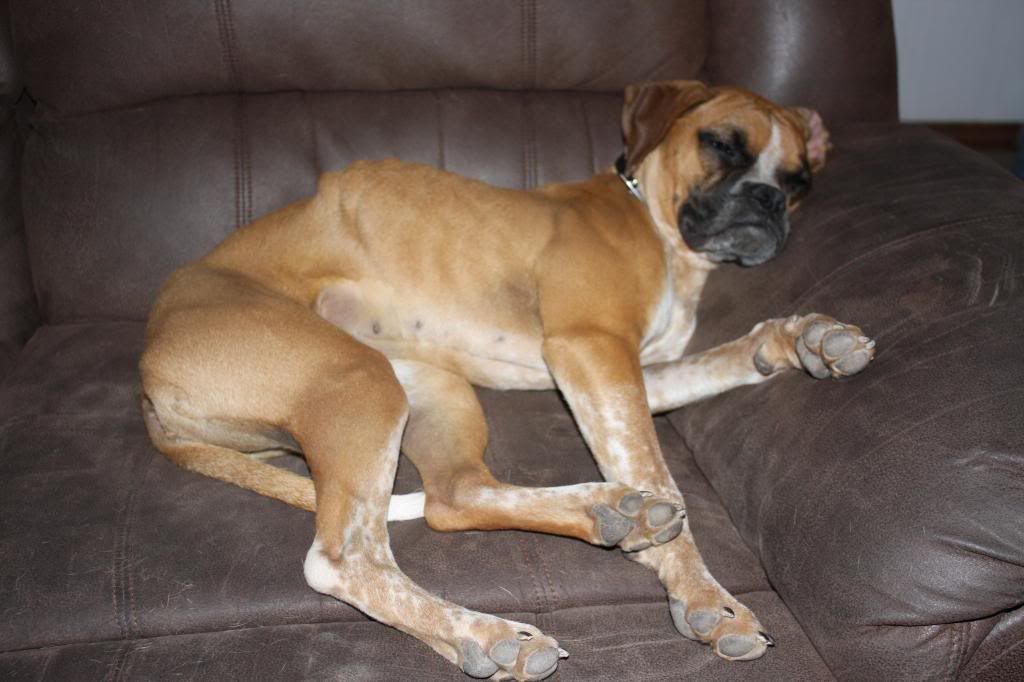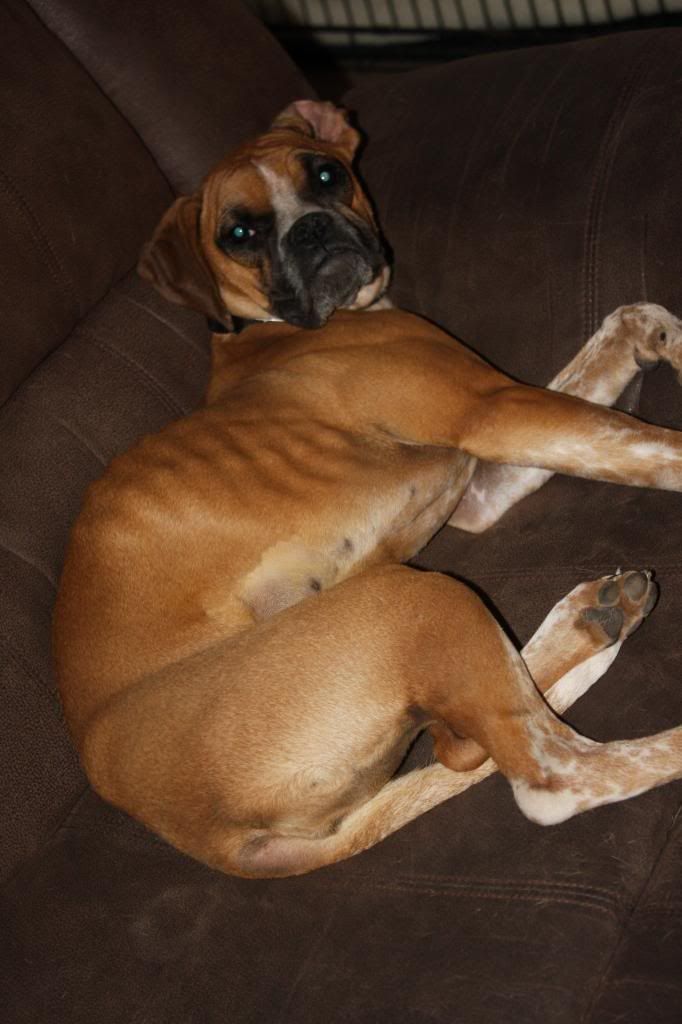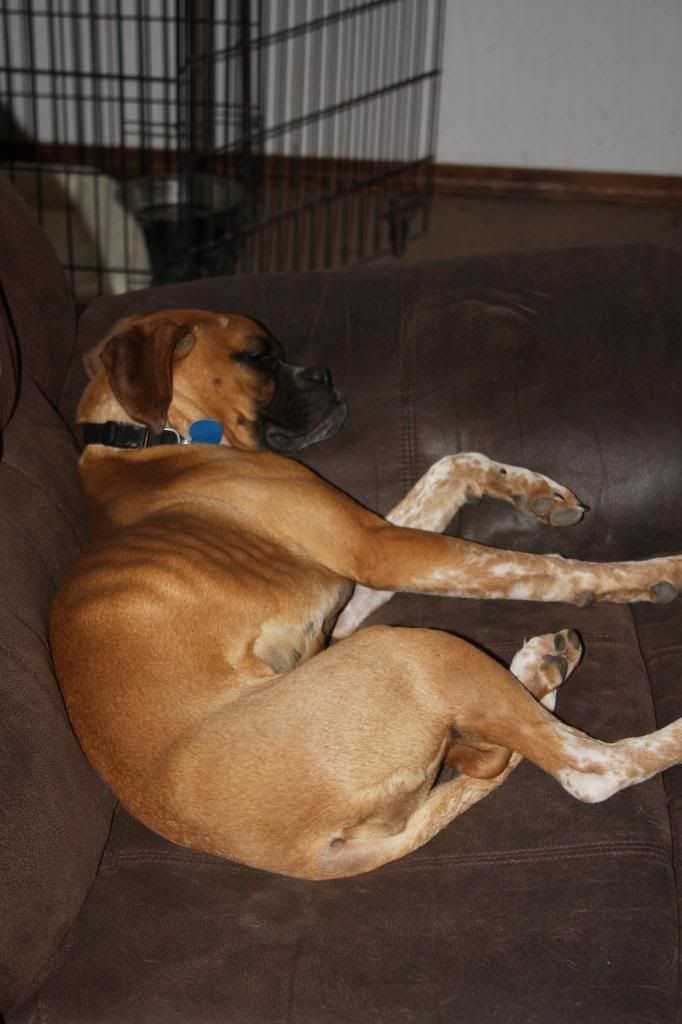 She's up and moving around now, I will give her next pain pill before bed, here she had just gotten it an was a little out of it. She didn't like her dog food(puppy food) so she went over and ate Sadies food(Sadie is our Corgie Cross who keeps trying to comfort her).