I still keep in touch with the lady I got Zeus from. She owns Zeus's mommy. On Sunday we got together for a little family reunion. Zeus met his mommy Star and then his dad (Chorizo) and his brother (Spanky) and sister (Cinnamon) came over as well. It was a Fur Family reunion. Spanky and Cinnamon are Zeus's older brother and sister, they are from Star and Chorizo's first litter.
I was wondering if Zeus would even remember his mommy or if she would remember him. When we got there, Star was sitting in her front yard and we introduced them slowly. It was like they knew exactly who one another was.
I have attached some photos of the kodak moment! enjoy!!
It was wonderful being able to see all of them together. Also, Zeus looks just like his Dad, except his Dad is 5 years old with premature grey. lol. OLD man.
I wish I had a picture of them all sitting nicely... 5 boxers sitting nicely!! AHAHAHHAAHHAHA.
ZEUS jumping from his mom!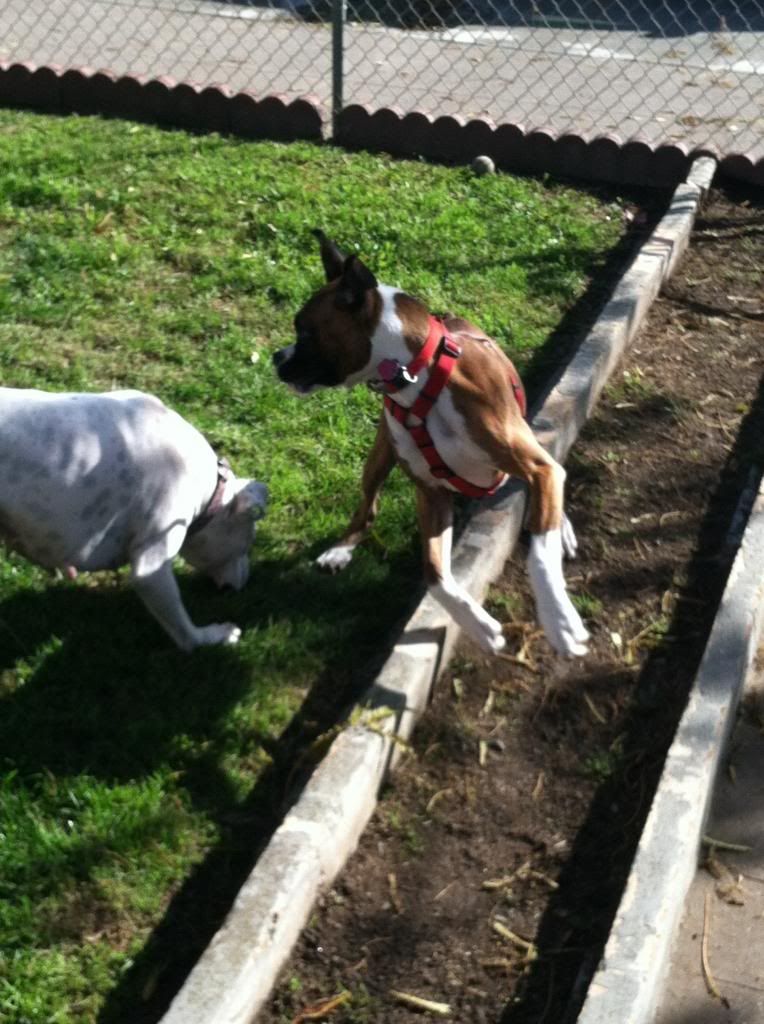 The Fawn in the black harness is Zeus's Dad Chorizo, the white with freckles is Zeus's Mom Star, and the all white is Zeus's big brother Spanky. He is deaf but HUGE!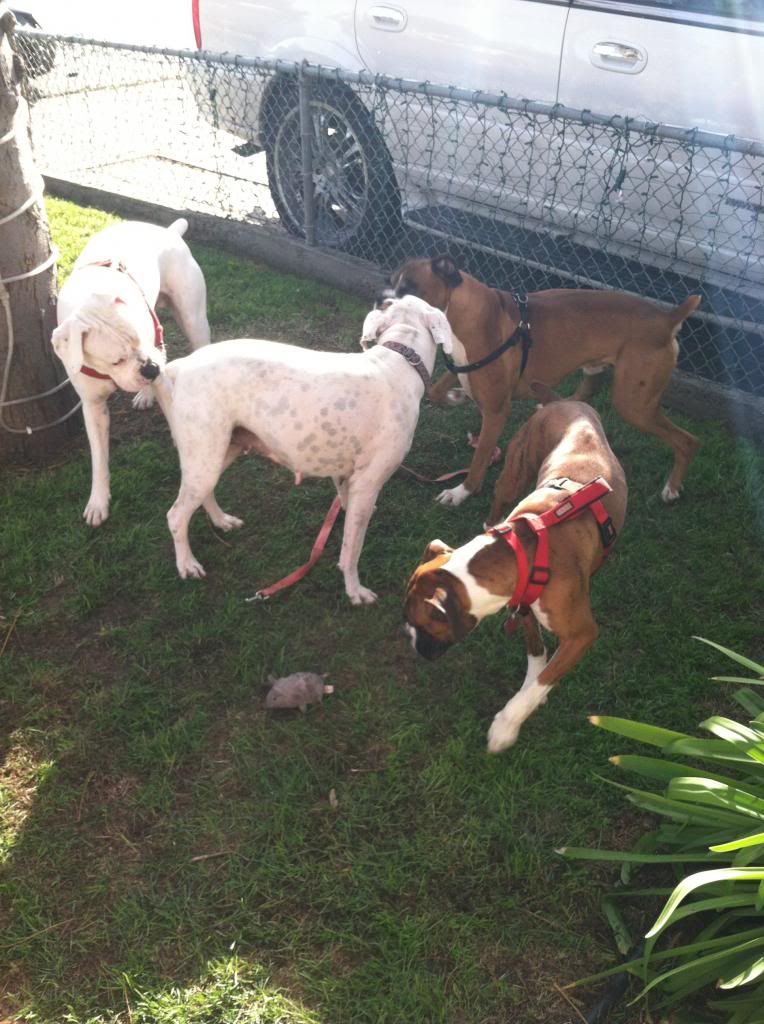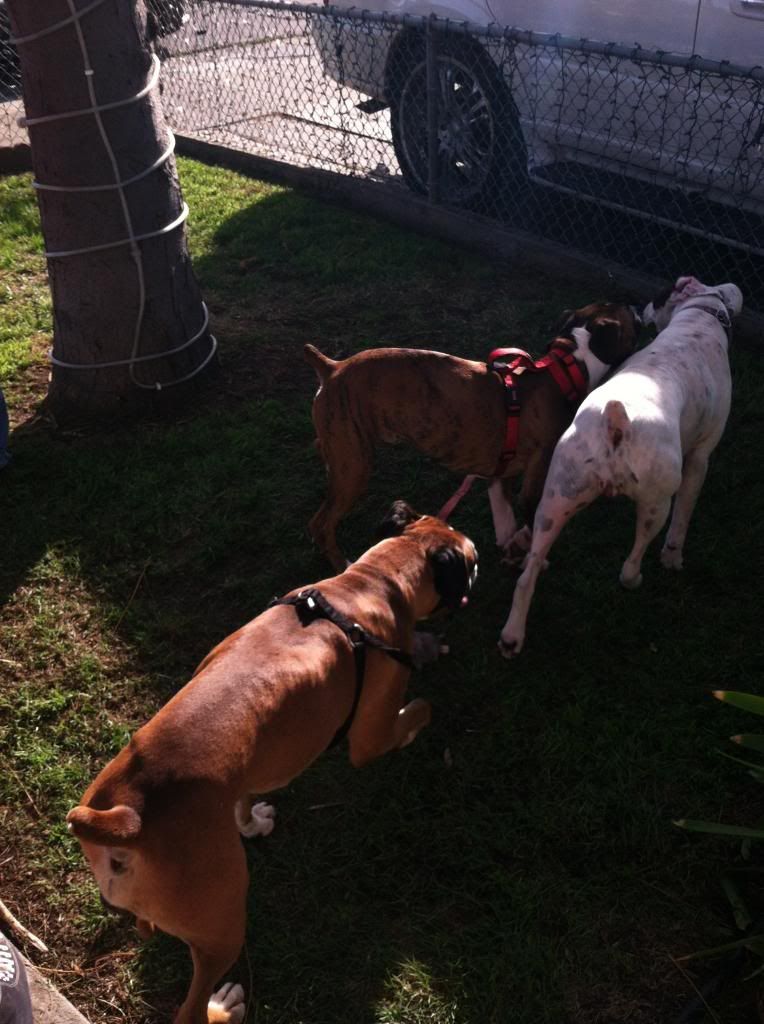 Handsome boy Spanky!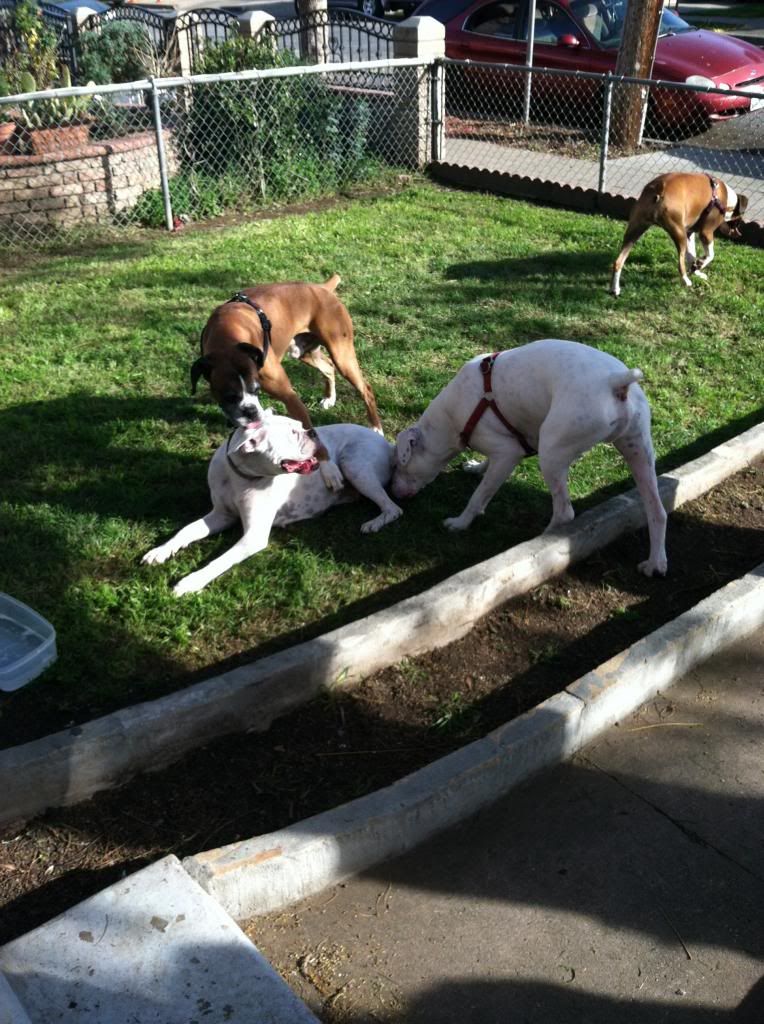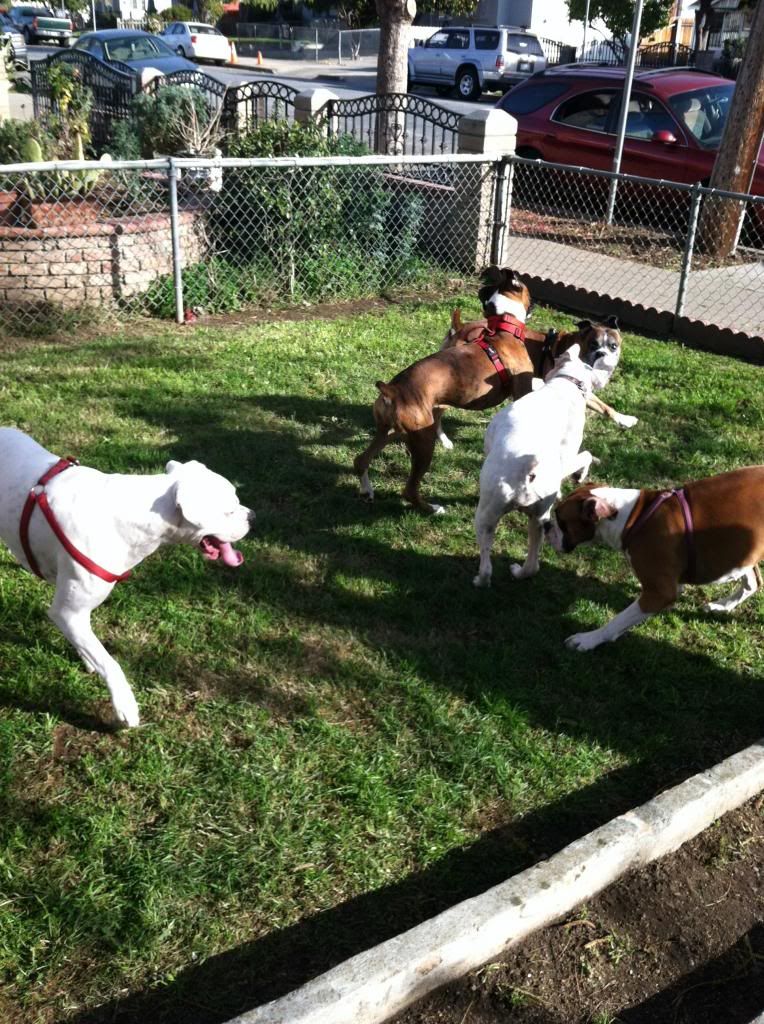 Big Sister Cinnamon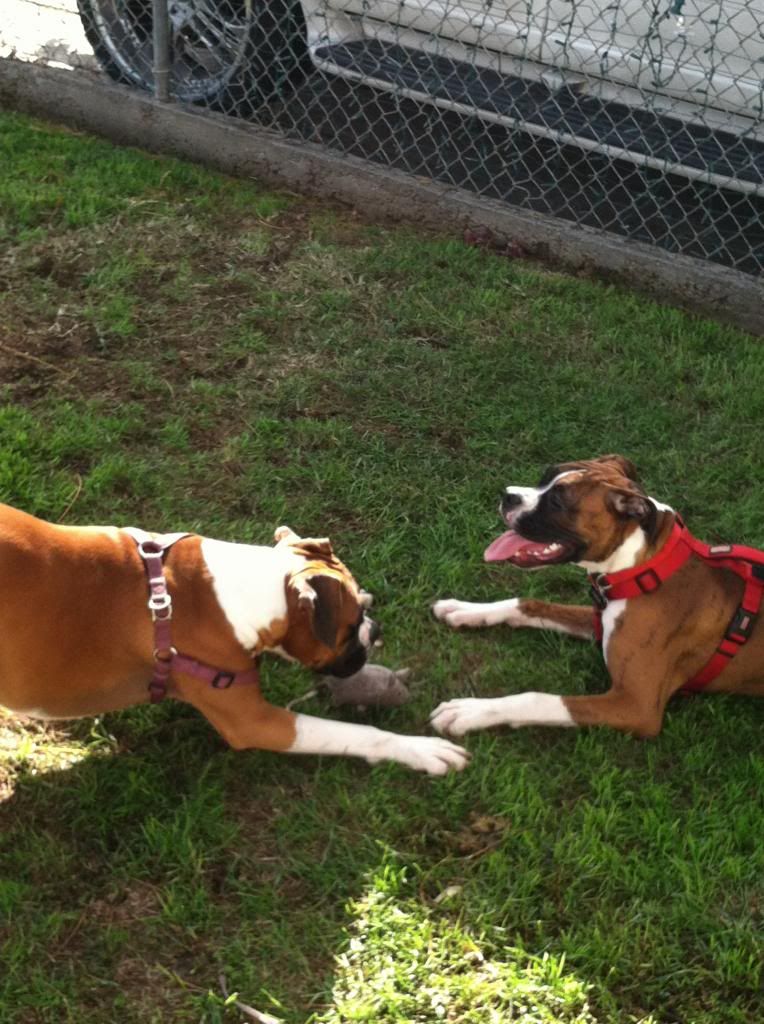 Mom and her Baby Boy