We had the same problem with Tyson. When we 1st rescued him, we heard that his previous owners didn't need to crate him because he was so good, and when we tried to crate him anyway, we couldn't coax him into his crate, so we just started leaving him gated in the kitchen. It worked for a while, no accidents or anything, but he did start chewing on the door frame and door handle, and scratching at the door from seperation anxiety.
The straw that broke the camel's back though, was one day when we came home and he had physically ripped the moulding off the frame!? So we got the crate back out and just shoved him in there. We knew that was a bad thing to do, but it literally took all of 2 days of us feeding his dinner in there for him to be comfortable enough to walk in and lay down all on his own. Now, when he sees us making his food, he walks into his crate, and when we're leaving in the morning, he'll do the same!
Here are some pics of his destruction!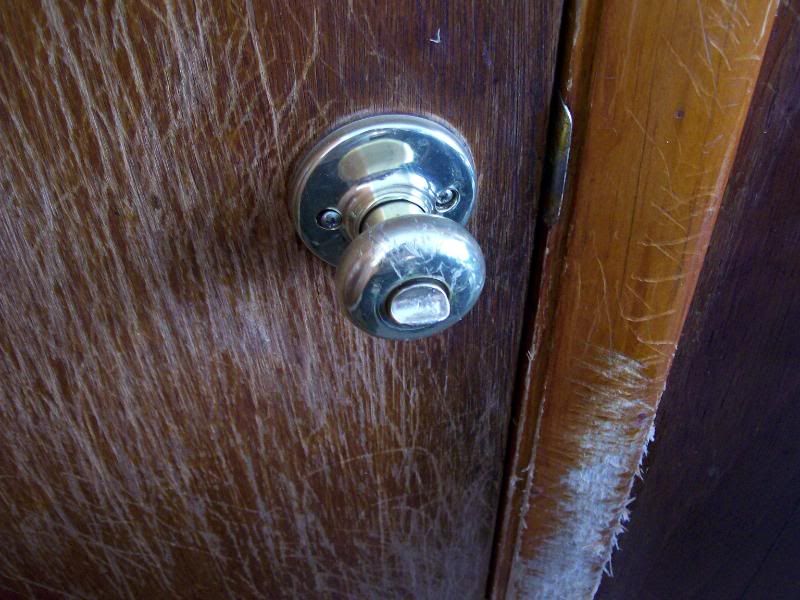 I know it's VERY frustrating to try and solve this problem, but just hang in there and be patient, it won't happen overnight. Keep trying the fixes that are available, and I'm sure you'll see results one day.