Thanks, I'm in Killeen. Here's some pictures of my big love bug.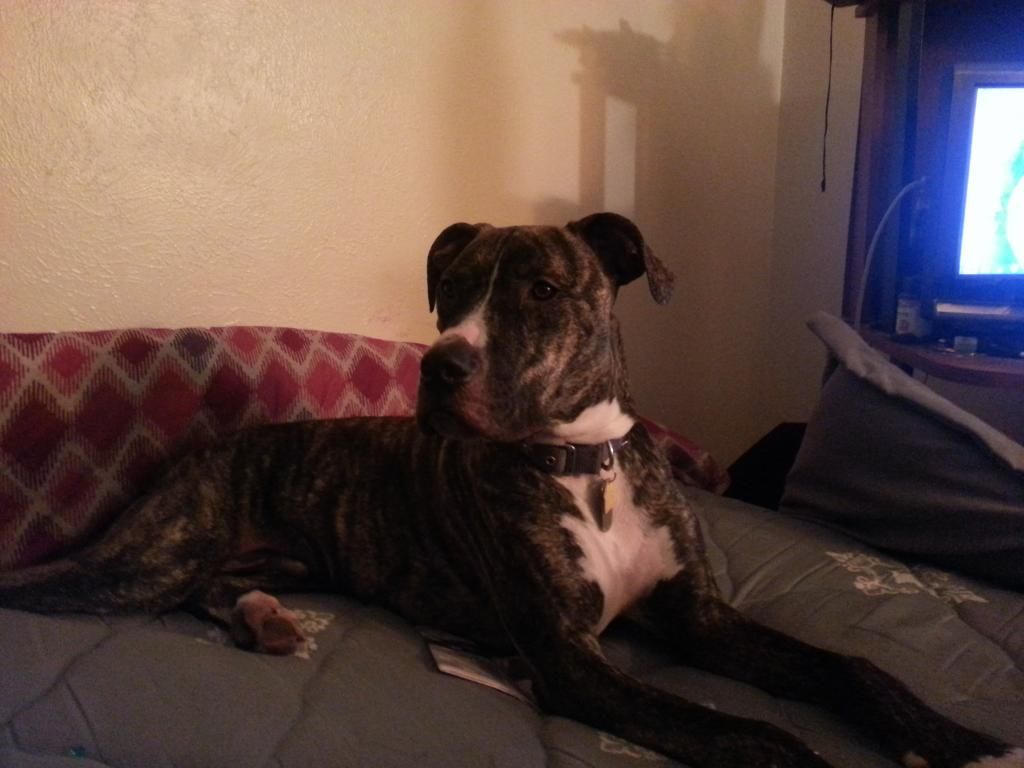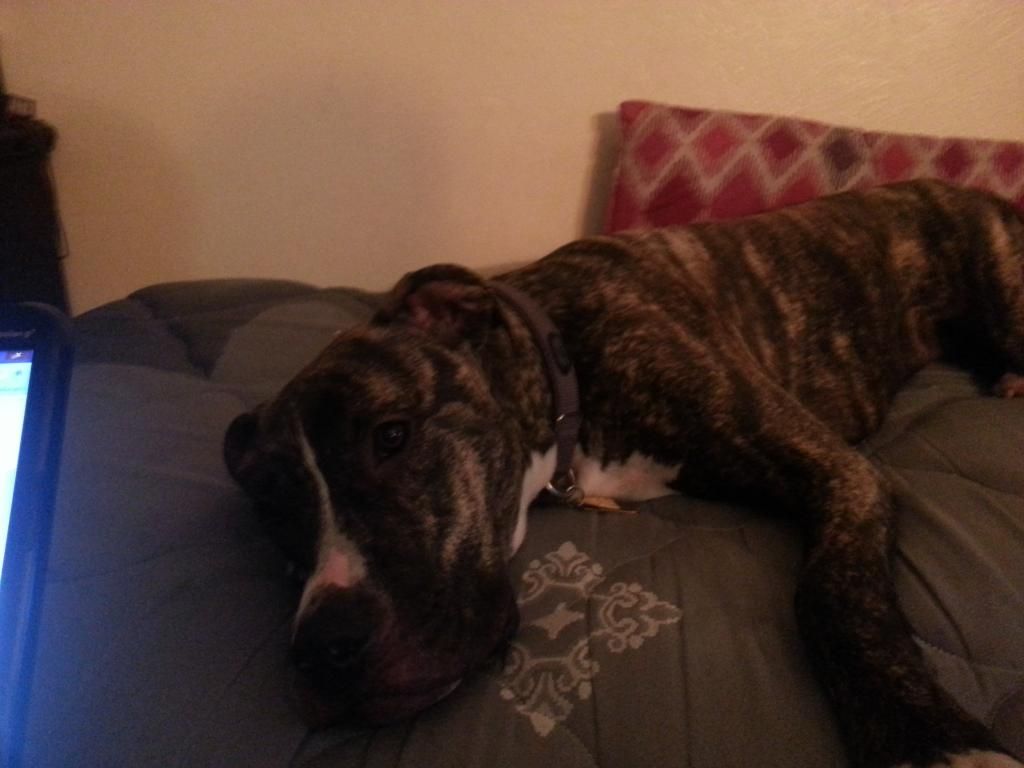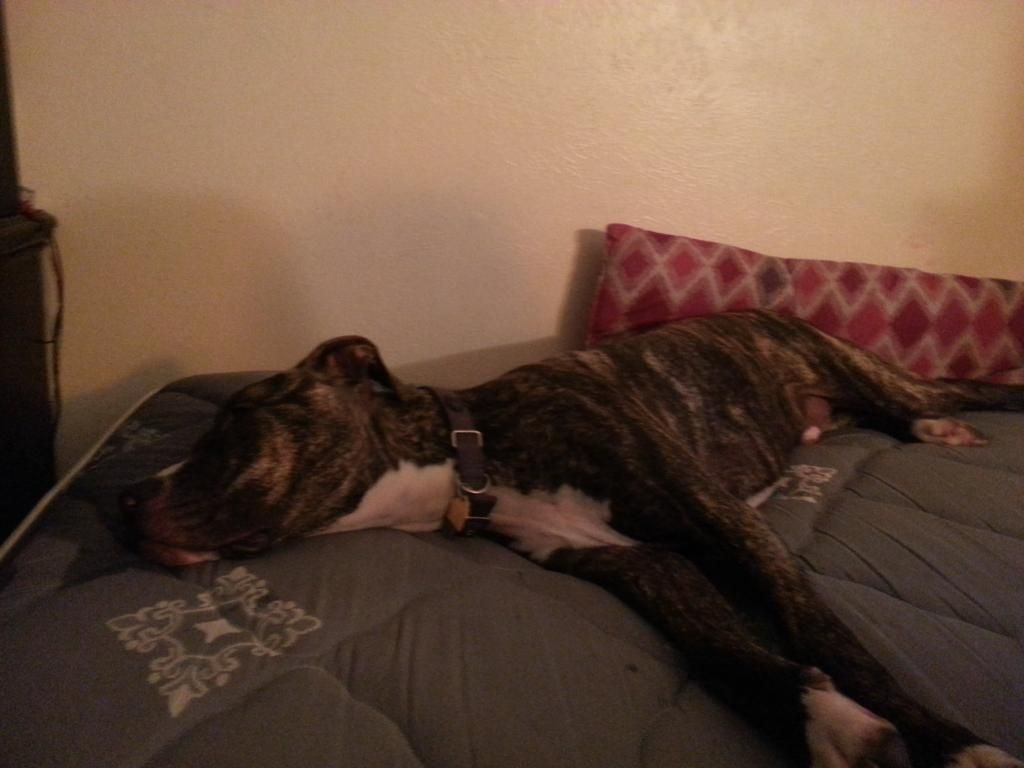 It's funny because his bottom lip makes him look like he's pouting all the time.
It's a learning experience for me because he's partially deaf so sometimes he just does not hear me when I call him or ask him to do something. He didn't have training prior to me getting him sadly so we are working on hand signals. Him and my lab mix love to play together although he gets a bit to excited about the kitties and scares them. This we are also working on. He's a big boy. My 5 year old actually asked me if he was a horse LOL. In these pictures he'd just gotten done shoving the pillows off the bed, and with a swipe of his tail knocking a glass of water off the stand. Of course I was just getting ready to make the bed. I'm used to big dogs but he is truly the biggest I've been around. He's gentle but a little clumsy lol.