Quote:
Originally Posted by
Isle
How do you find a breeder who does all this?
And when you find one who claims they do, how do you confirm they are being truthful?
And if they show you "proof" how do you know what you are supposedly looking at?
thanks
Sent from
Petguide.com Free App
You go to their home, your request to see all dogs and the spaces they use. You look to see if they are actually house pets or if they are all crated.
You ask for physical copies of all health testing. If you are concerned and don't trust what you see you follow up with the organizations that issued those results with the certification number and they will verify the dog listed.
You can ask to go to the puppy appointment so you can hear and see what is being done. Trust me, I would love an extra set of hands to help me with 7 crazy rambunctious puppies, lol.
You ask to visit the home while the puppies are maturing. I allow house visits after 4 weeks of age. It's great for puppies to smell and be handled by different people.
A good breeder will send you updates of the pregnancy, the ultrasound and any vet appointments. We try to send proof of X-rays at 60 days of pregnancy so you can see the little ones before they arrive.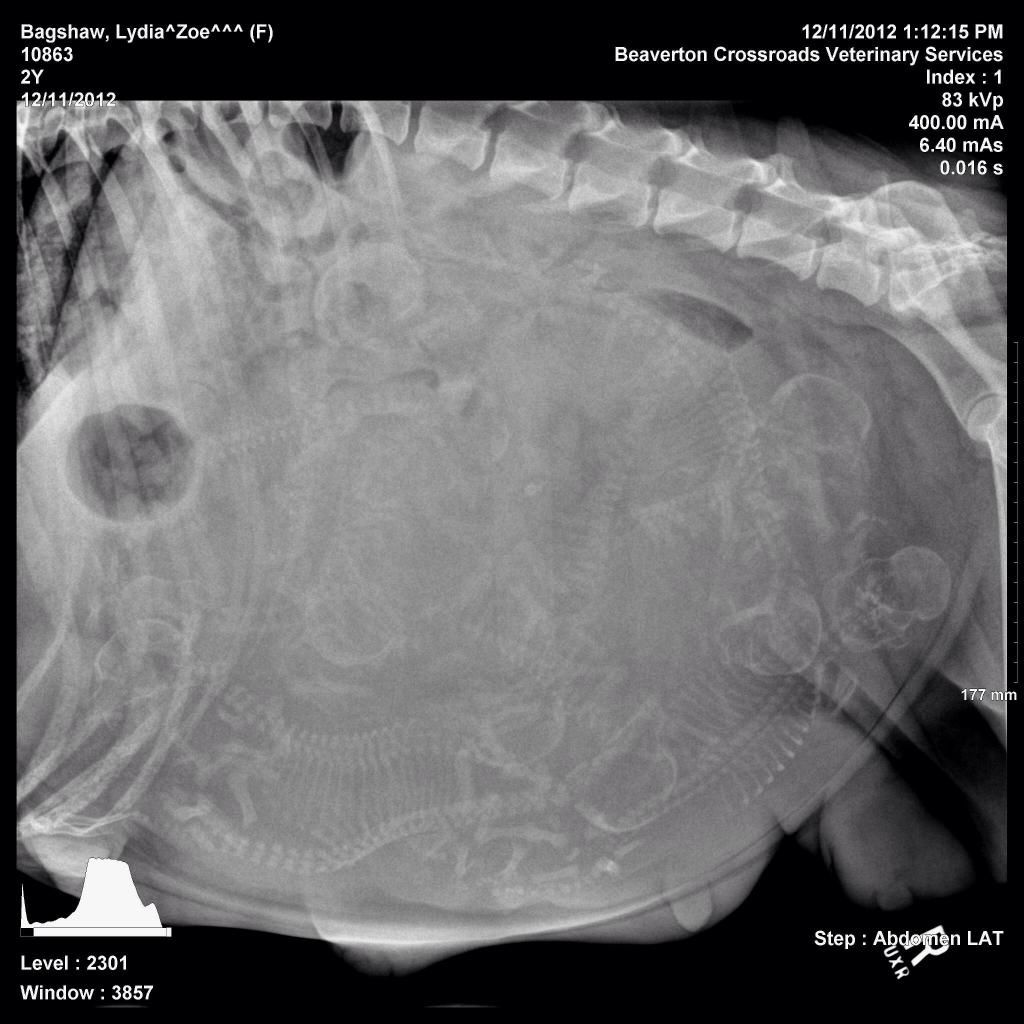 You will feel a bond with your breeder. They will do their best to make you feel comfortable with them. If either of you are not happy then it is best to move on and find another breeder.