One of the sales reps that I work with bought Rocko a bed. I had it in his kennel but he got mad the other day and got the zipper open, then proceeded to tear into the inner pillow and got a bunch of the stuffin out of it. So now it is a living room bed. It looked huge until Mr. Legs got sprawled out on it.
This is his sleepy puppy face: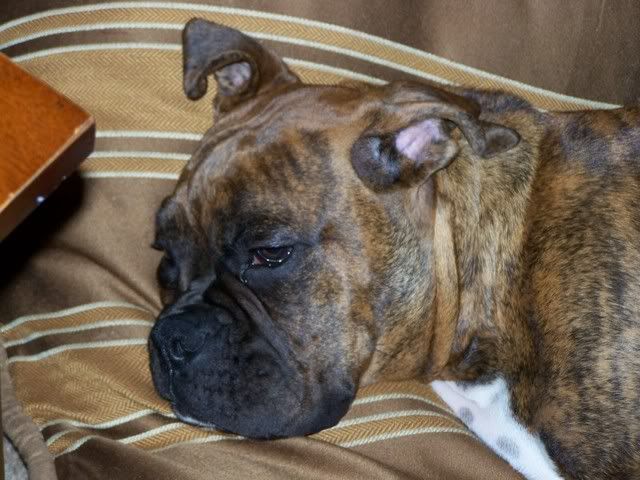 Rocko resisting the temptation of chasing the cat: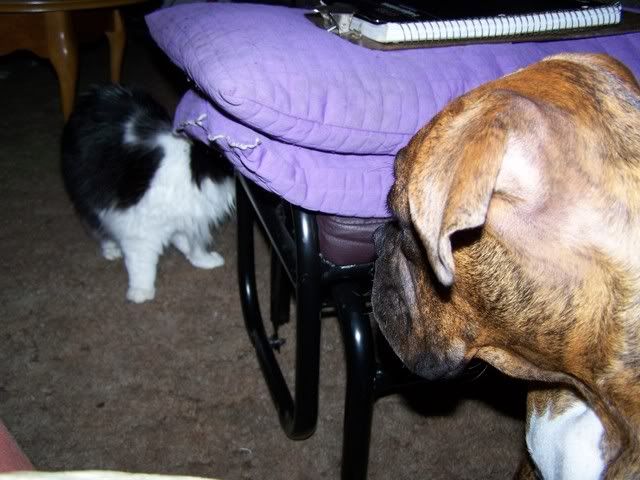 Rocko and the GINOURMOUS 36" bully stick (the smaller ones don't last very long with him, this one better last a little longer):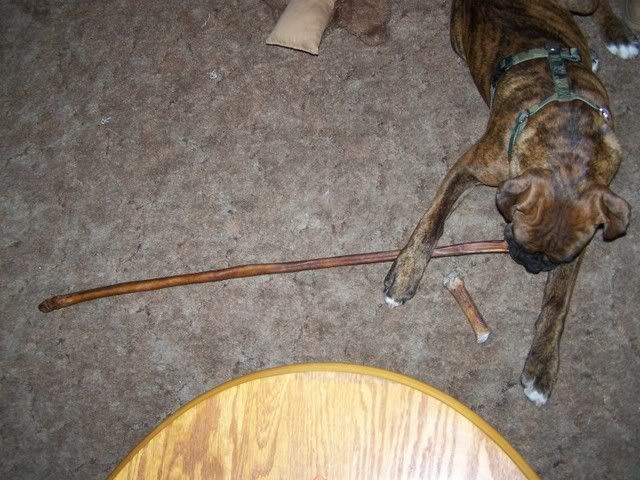 And lastly, a good profile shot I got of him last night: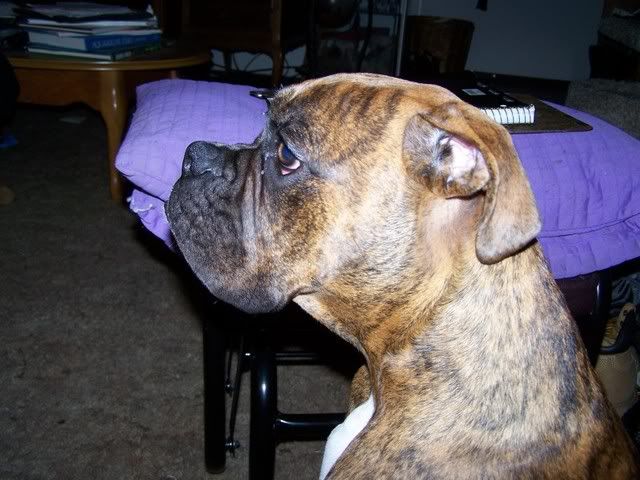 This dog is so fun. He makes friends everywhere he goes. Took him to a local car show today. It was awesome to see the older guys that came up to him, loving on him, remembering the boxers that they grew up with. He made me so proud cause he only jumped up once (we've been working on that). He made friend's with a Blue Heeler. They wrestled and played for a good hour. I didn't get any pictures of them playing because my husband had the camera and he was busy taking pictures of the cars (there were some really nice cars there). A couple people were surprised when I told them that he was barely six months o;d. They thought he was full grown. After telling them how old he was, they were like "He's gonna be huge!!!" We'll see. The lady I got him from told me that the breeder told her he would probably get to be between 70 and 80 pounds. He's already around 40. He could stay the size he is now and I would still love him the same. Hell, I waited 15 years for this dog, size is not an issue!!
Manda and Rocko in Kent, WA
__________________
Amanda and Rocko in Auburn, WA
Rocko- DOB 4/5/2009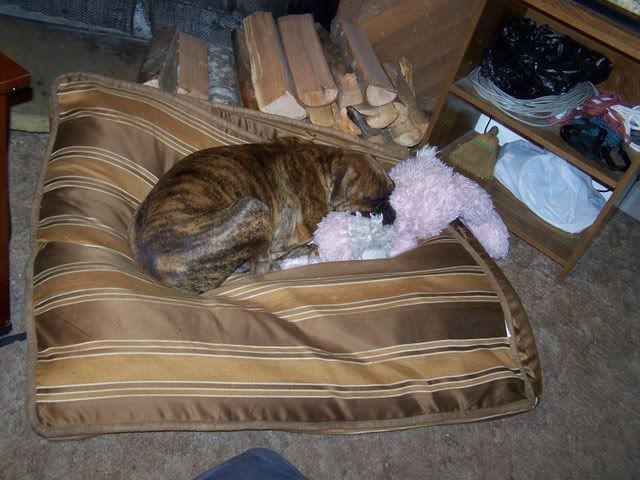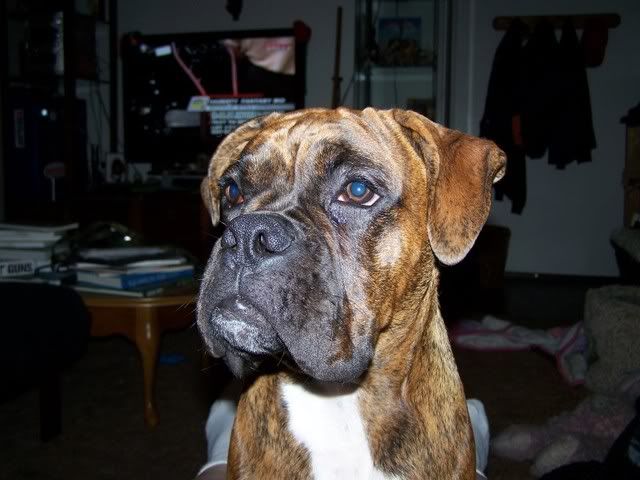 He is you friend, your partner, your defender, your dog. You are his life, his love, his leader. He will be yours, faithful and true, to the last beat of his heart. You owe it to him to be worthy of such devotion. ~Unknown