Discussion Starter
·
#1
·
Hey there- I found this website while trying to get some advice from other boxer owners on the "typical" size of boxers (mine is running a little on the small side). I have to say- I LOVE this site... The pictures are so adorable.
Anyway, enough about me and how I feel:
Here's Beaux.
6 Month old Male Flashy Brindle.
Spastic as all hell.
Sweet as can be.
REALLY smart.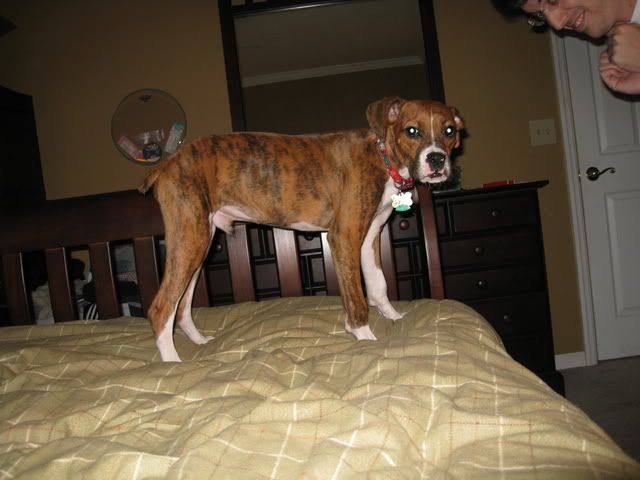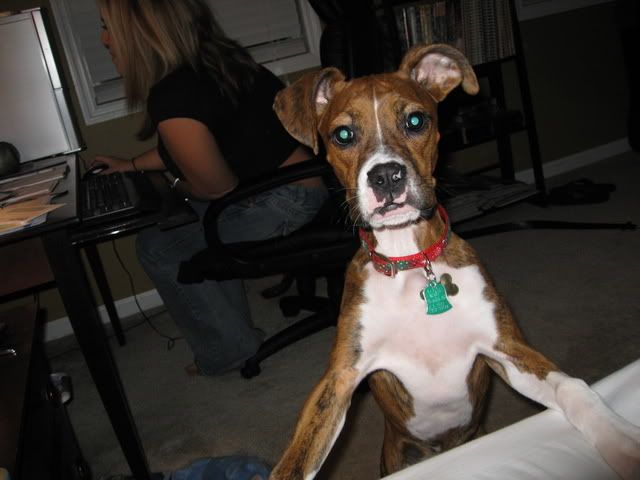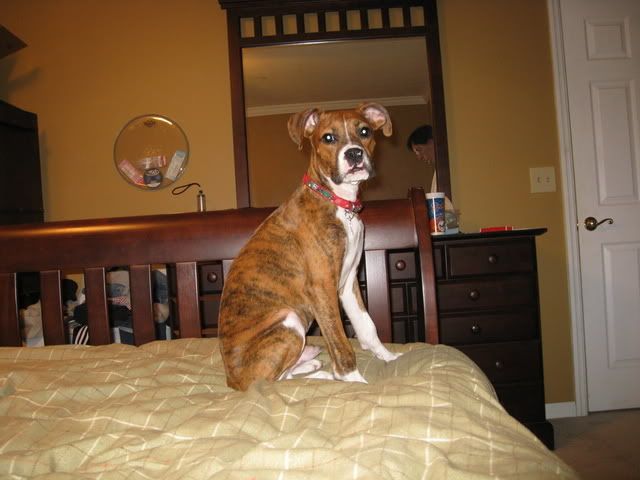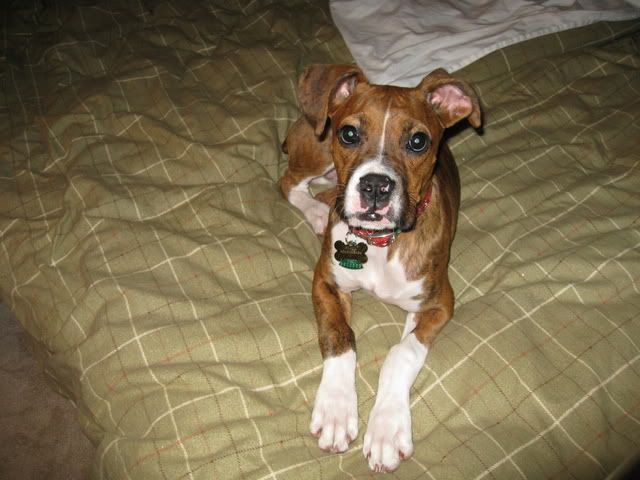 I think this story best describes him...
I went grocery shopping with my boyfriend the other day, and we locked him in the bathroom (he still has "accidents" every once in a while). I came home 30 minutes later, to find  Beaux on his hind legs with his head under the faucet in the bathtub, which is turned on (the cold side, not the hot one, even though the cold faucet is further away) just enough so that he could drink out of it. Apparently water in his bowl just isn't good enough for him!  :lol:  I yell at him for turning it on and make an unhappy face at him....He gets then down, runs up to me with his nub wagging, and licks my face with his cold tongue until I fall over laughing. He then lays down on my chest and snuggles up to my neck.
This is a typical day in the life of Beaux.
I love my dog like he's my child... I think that's pretty typical of boxer owners though. God knows how much money I am going to spend dog proofing my boyfriend's house though!  
Anyway, nice to meet you guys!
Love,
Emrie and Beaux