Discussion Starter
•
#1
•
We picked Izzie up on Saturday.  She was a little saint in the car, but when she met Beckham (on neutral ground at a coworker's house) she was snippy and growling.  We were a little nervous, but on the ride home while both dogs were sleeping (Izzie in my lap), Morgan and I had a good talk about how Izzie needs discipline and needs to follow OUR rules.  We also recognize that sometmies Beckham is lacking in the dog manners department (ie. jumping in another dog's face before introduction sniffs).  We knew Izzie was traumatized from a long day, but we were going to stay firm and give her rules that she had to follow.
By the end of the evening, Izzie did 1 80, and was playing with Beckham and evening turning over on her back submissively with him!  It was amazing, and we are so happy!  Now they play and sleep together and, well, I think the pictures speak for themselves.  Once in a while Beckham plays a little to rough, but she let's our a small bark at him and he stops.  Their introduction was a little rough, but Izzie and Beckham LOVE other now!  She's definitely a mother hen, but Beckham stands up for himself too; most importantly, she listens when we correct her; she knows we run the show.
 We are working on the little barking she DOES do, and seems to be transitioning well to crate-training (she has been crated befoer, but not by the last foster mom).
Thanks everyone for the well wishes.  Here are some pictures!
her ears aren't docked, they just do this when she wants a treat.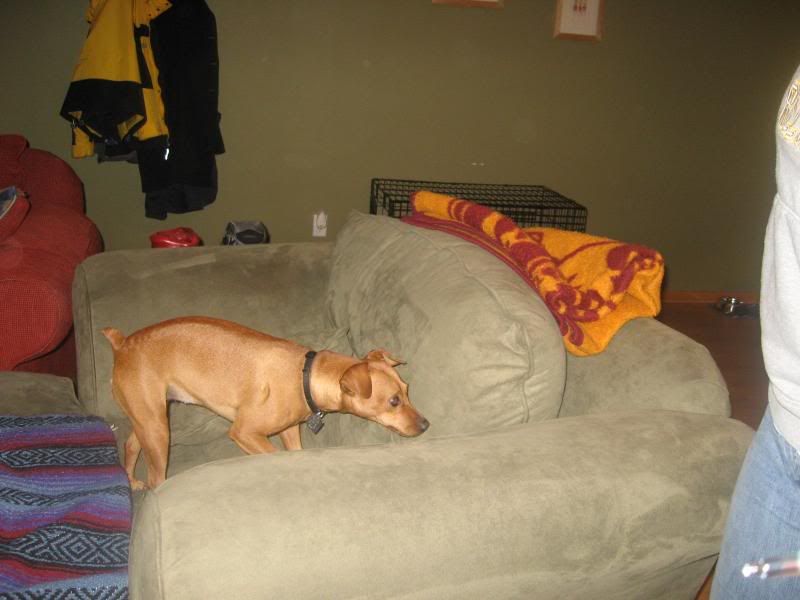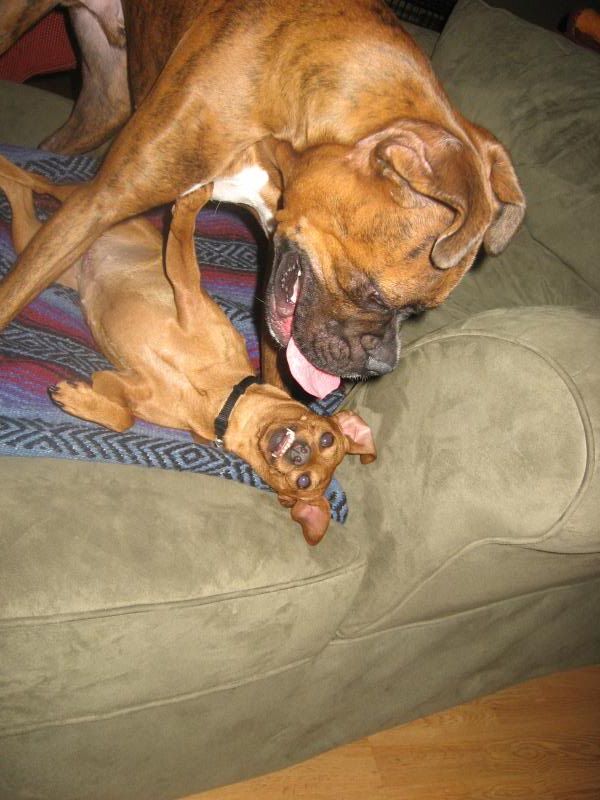 playing!
sharing treats!
soooo happy to have a playmate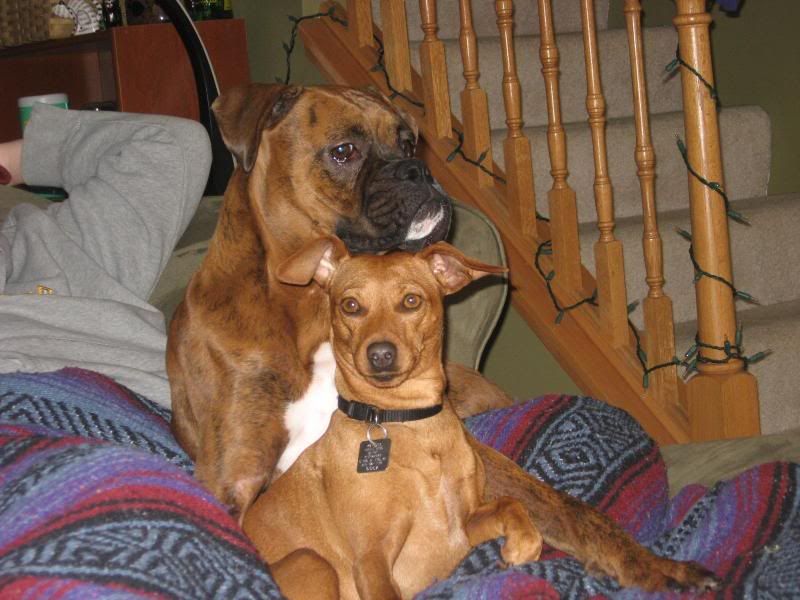 cute!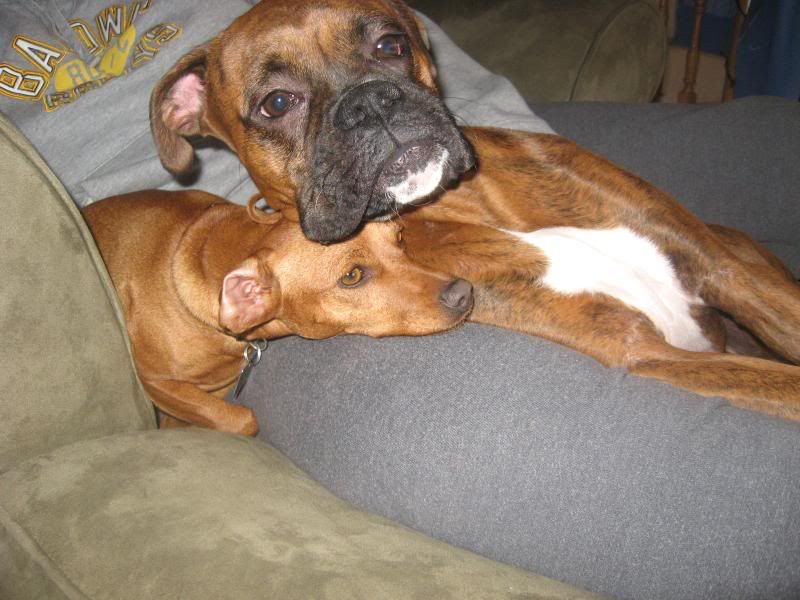 aw all tuckered out!