Discussion Starter
·
#1
·
Hello everyone. This is Daisy here. I do hope you'll all enjoy seeing what a lovely holiday I had in Wales with my mummy and daddy!
Saturday morning I was woken up very early! We set out at 5:00 am on our journey to Wales!
Then comes my first suprise of the day! Well it was my birthday after all! I'm three years old now. My mummy can't believe that I'm that old already! So anyway, my first suprise was a brand new cushion that my mummy and daddy got for me for when I'm in the boot of the car. Now I really get to travel in luxury!
So after a long three hour journey we get to the caravan and get set up. Then comes my second suprise!
A birthday cake! For me! Yummy!
Of course, I wasn't allowed to eat it all at once so my mummy cut me a slice off!
And I'll let you into a secret! My mummy and daddy tried a bit of my cake too! They reckoned that the icing and doggy chocolate wasn't really up to much, but they quite enjoyed the stuff in the middle!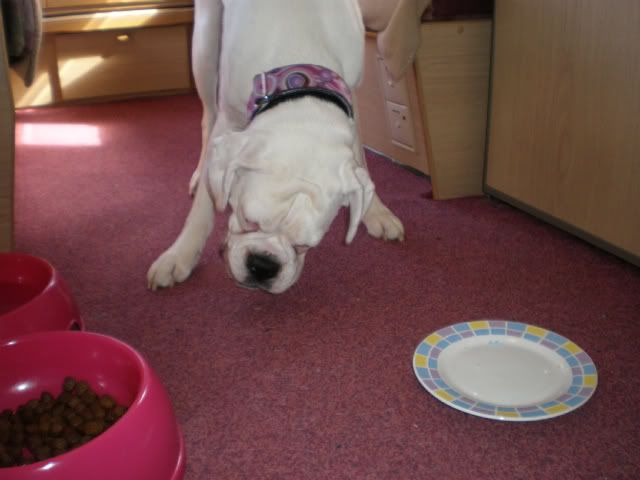 So later on in the day, we went to the beach! Yey! I just love playing on the beach! I played with my air-kong toy!
I had so much fun on my birthday, so much that by the end of the day I was so worn out so I settled down and enjoyed a well earned nap!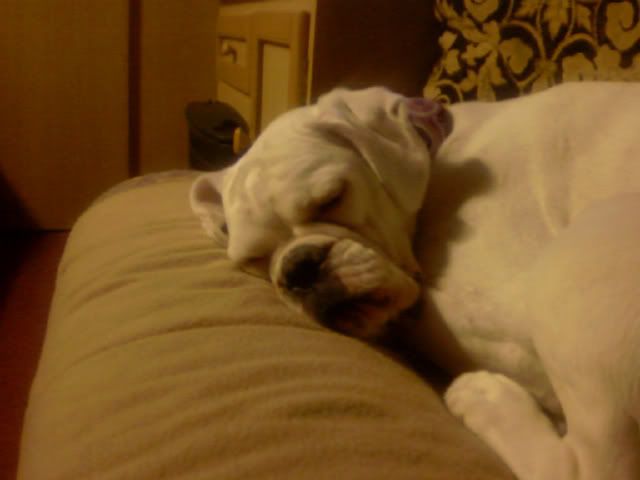 I hope you've enjoyed my holiday diary! the next installment will follow soon!
Daisy