Discussion Starter
•
#1
•
Well last night was pretty good. She only whined for the first 15 minutes or so, then went to sleep. Had to let her out 3 times during the night, and came right back in and slept! No accidents in the house yet...
Today, she met my sister's dog which she was a bit intimidated by, but after a bit they started playing with eachother..she sure loves to play! We also stopped by the pet store to buy some new toys, she really liked the nyla-bone teething puppy keys, so they came home with us with a few others as well
Man, is she ever spoiled!! She is doing well on the leash, she loves FEET and SHOES...very amused by them and she walks on a leash just fine because all she has to do is follow the feet ! :lol:  I can tell a few pairs of my shoes will be chewed to pieces in the near future...  :roll:  So far, she knows how to sit..and is starting to realize what her name is. We are also clicker training her..and she sure knows that a click means a treat! So it is a good start!
She is eating, drinking, peeing and pooping well....although she SCARFS her meals and always has hick-ups after she eats because she ate so fast! Not sure how to make her slow down...
Anyways...here are a few pictures from today..
Enjoy!!
She is fitting right in...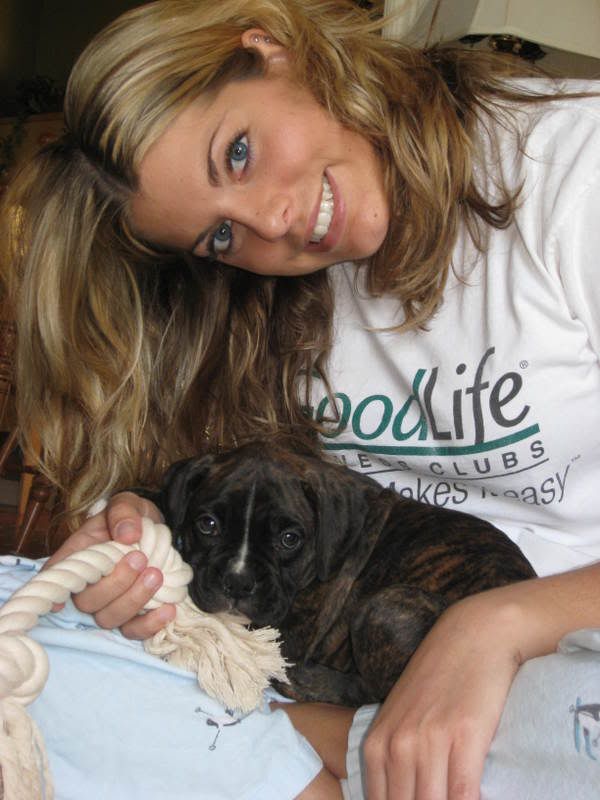 She likes to read the newspaper... or chew it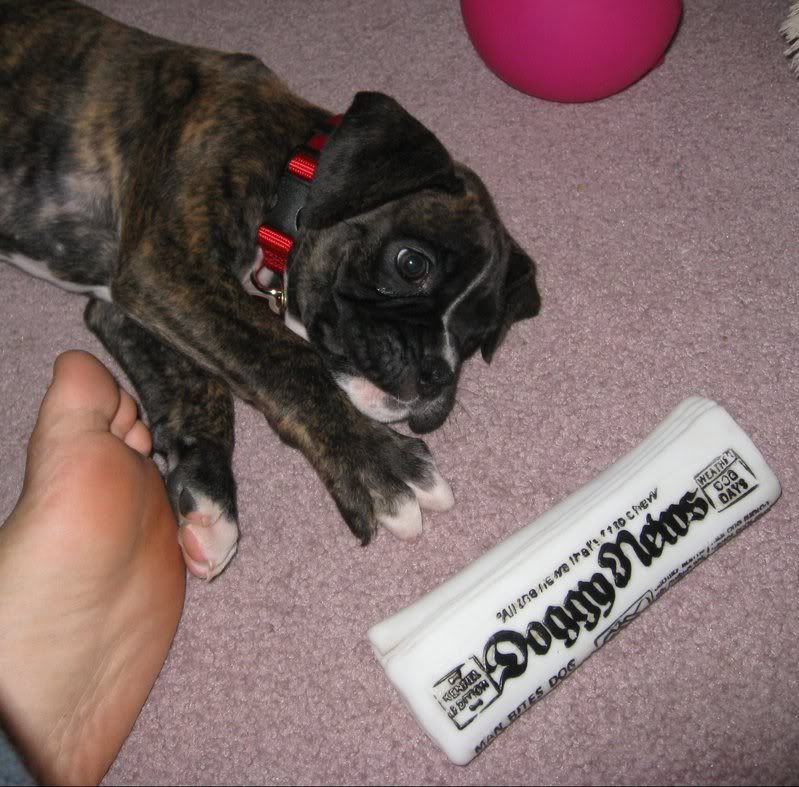 She is quite the goof....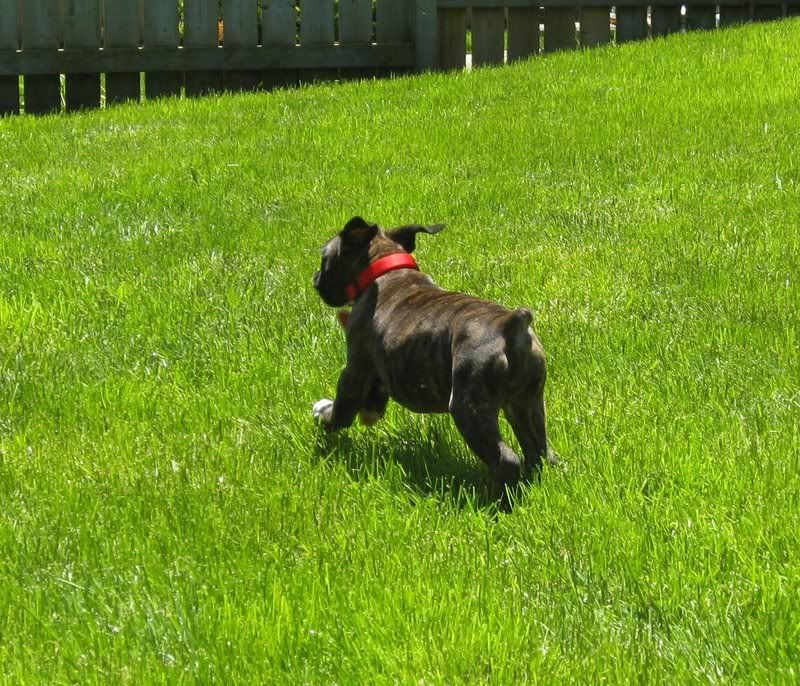 Here is her cousin, Bailey the beagle..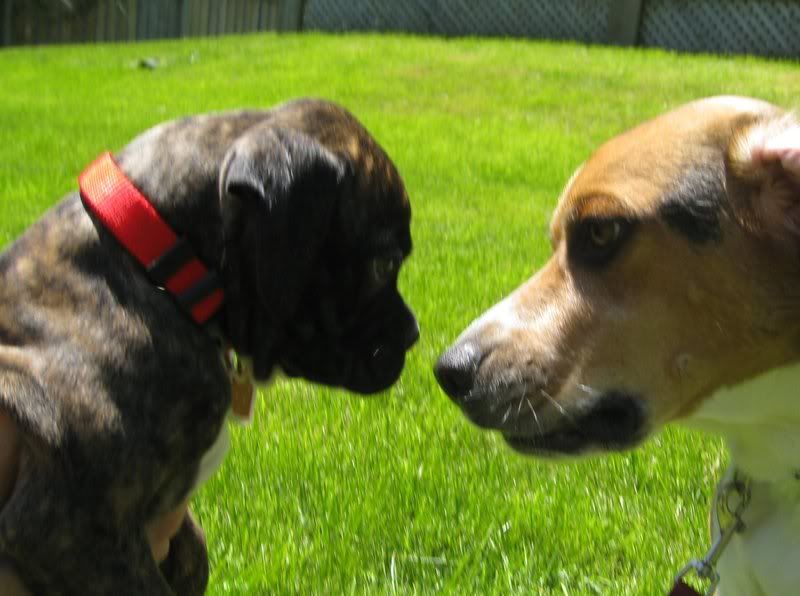 And...this is what you will find her doing the most...