Discussion Starter
·
#1
·
The new puppy has finally arrived!!!  We drove from New Jersey to North Carolina on Wednesday to stay at my cousin's house overnight.  Thursday morning we left North Carolina and drove to Alabama to pick up the puppy.  From Alabama we drove straight home to New Jersey.  We arrived home on Friday, around 1:30 in the afternoon.  We took him straight to the vet once we got him home to get him checked out.  His vet visit went fairly well.  He is 16 pounds at 8 weeks old.  His fecal came back negative.  He only has one small problem.  He has some kind of fungal/bacterial infection on his chin that we are treating with antibiotics and cream.  The vet scraped it to check for mites and ringworm and fortunately found neither.  He is staying at my boyfriend's dad's house with my boyfriend for 2 weeks until he is finished his meds.  The vet said until it goes away or we find out what it is, to keep him away from the others, incase it is something contagious.  Other than that, he is happy and healthy.
We've decided to name him Diesel.  Here are a few pictures from the ride home.  He slept most of the way.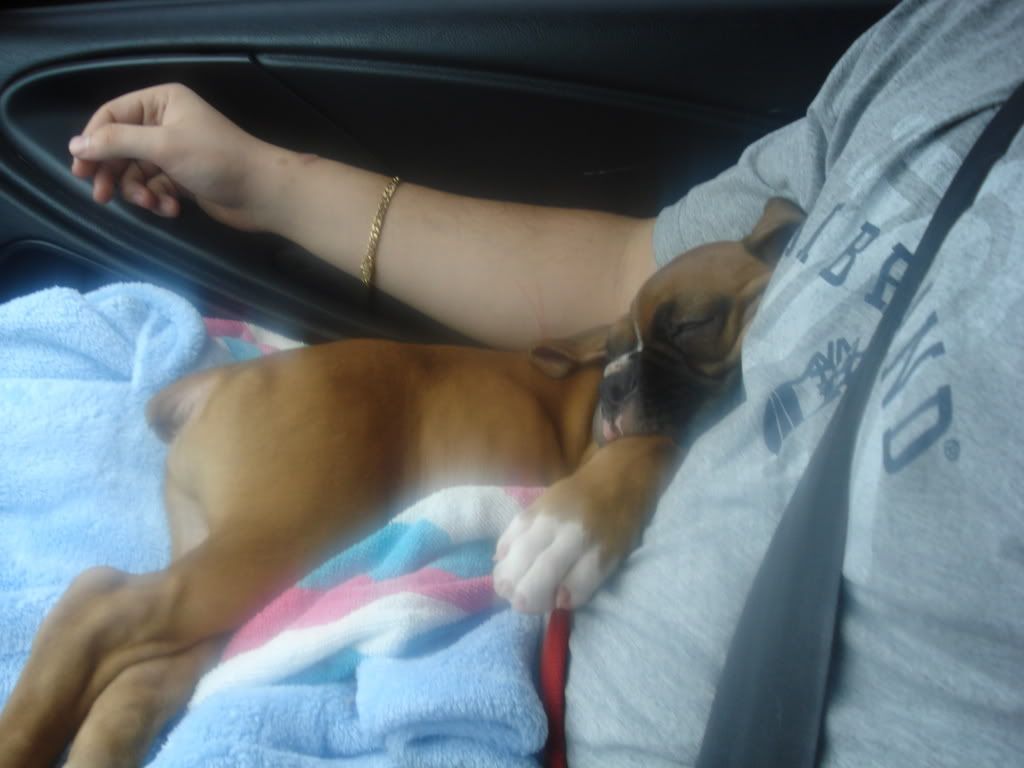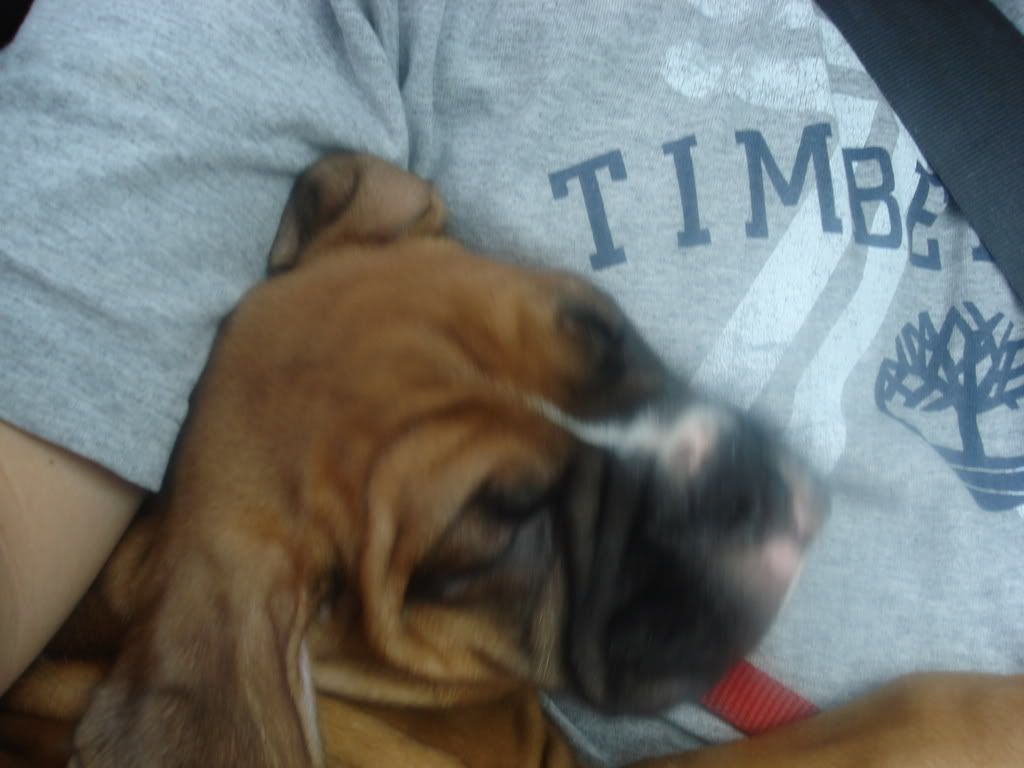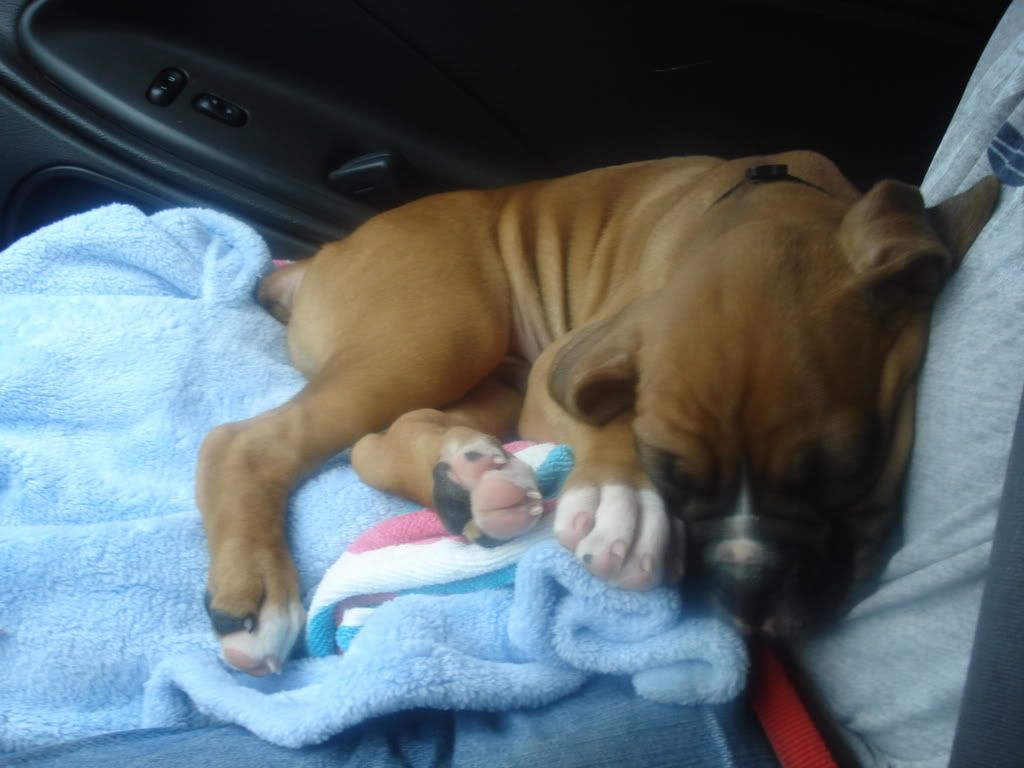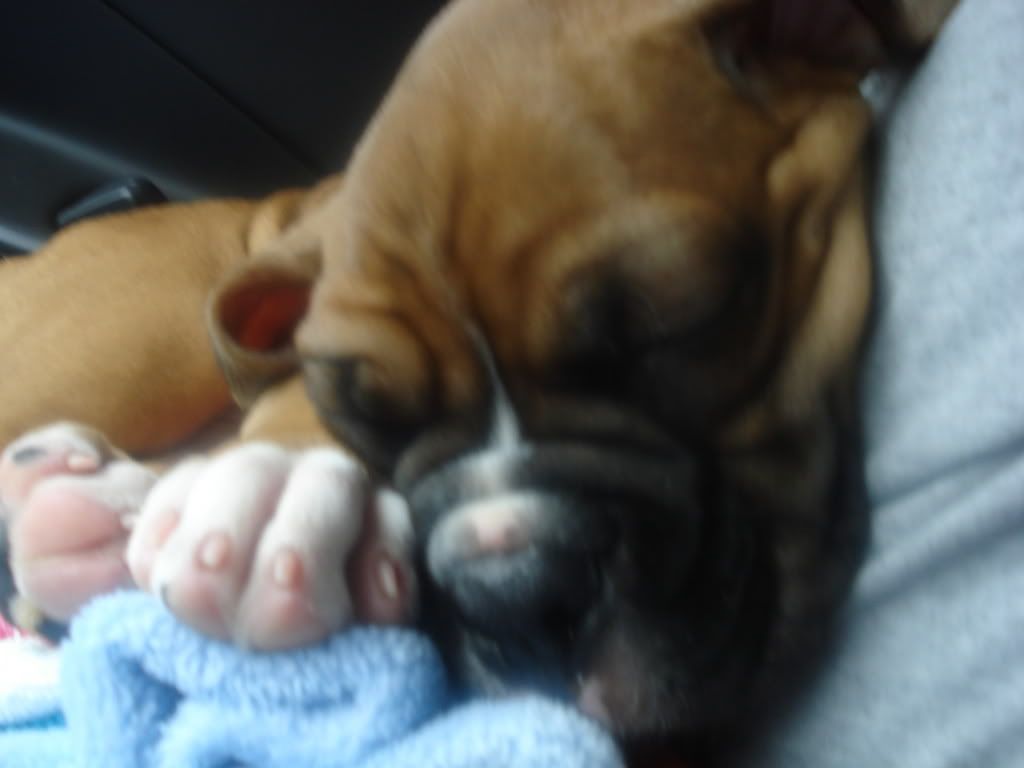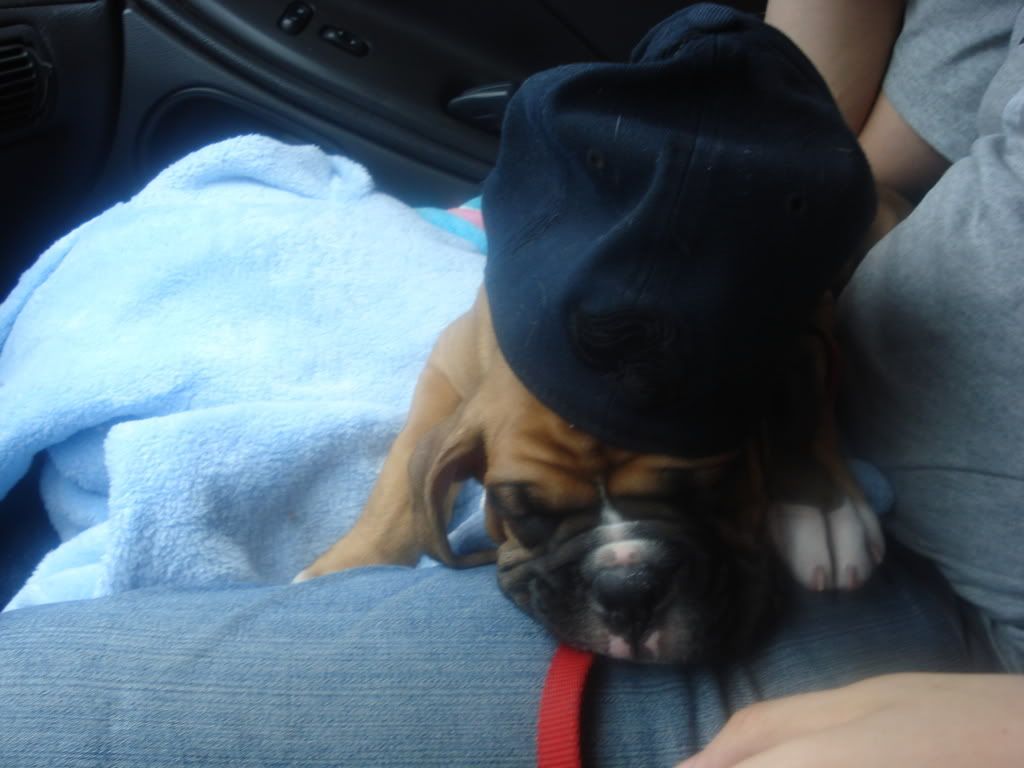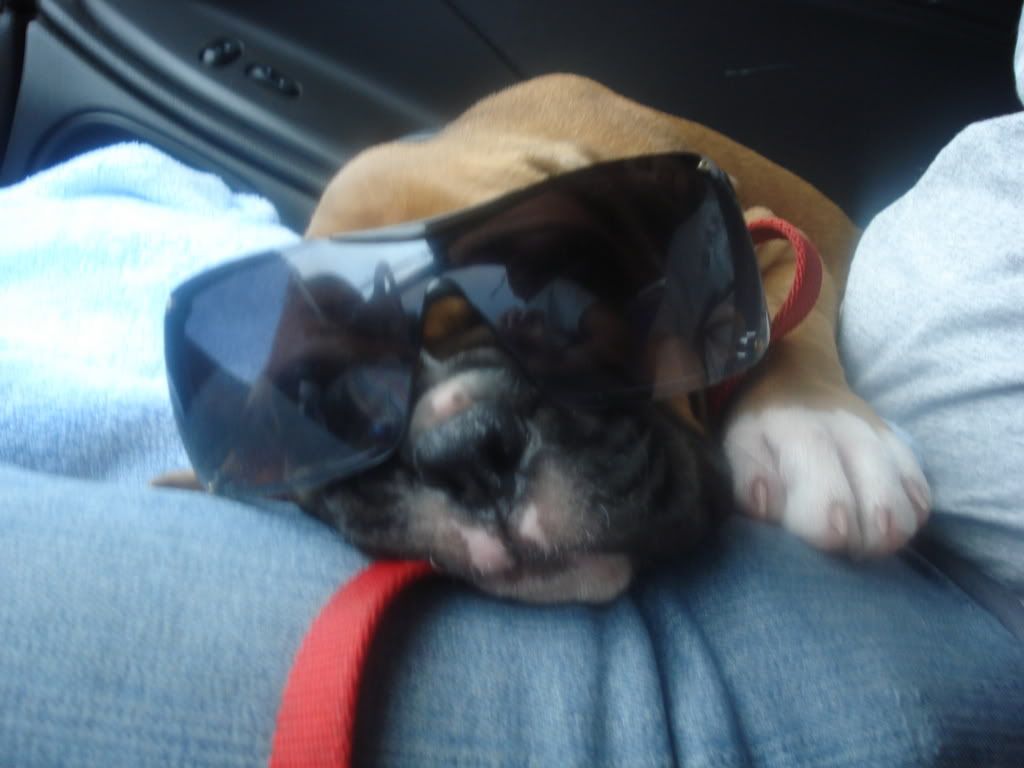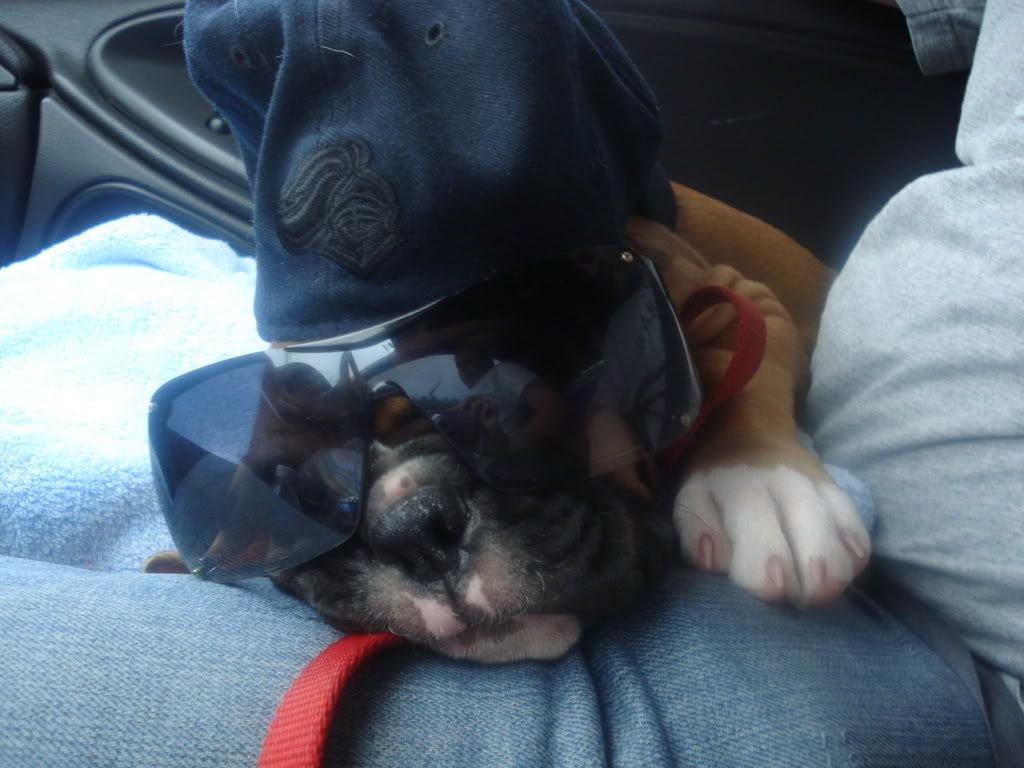 I will be adding more pictures of his arrival at home.  I have to load to them to my computer still.