Discussion Starter
·
#1
·
Say hello to...
Count Indigo
    OR   Darth Indigo, we couldn't decide...but, he does look an awful lot like Darth Vadar!!! :lol: Doesn't even need a mask!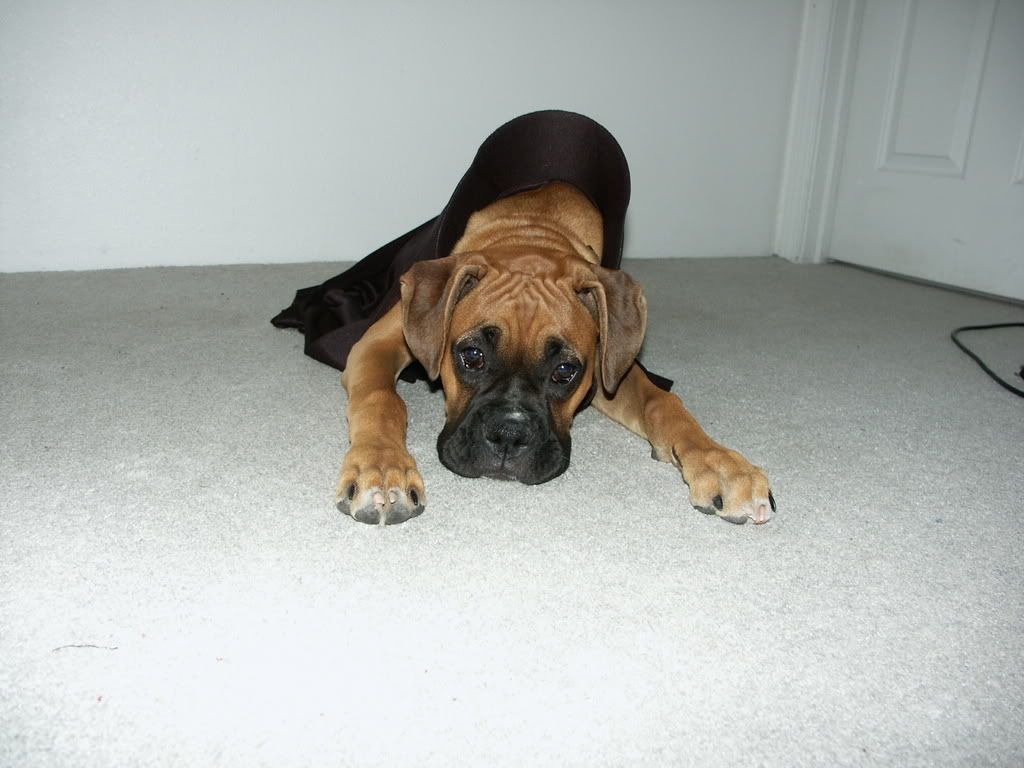 and finally, in honor of Willow...here was our attempt at ZORRO...we thought it was a great idea...Indy disagreed... 8O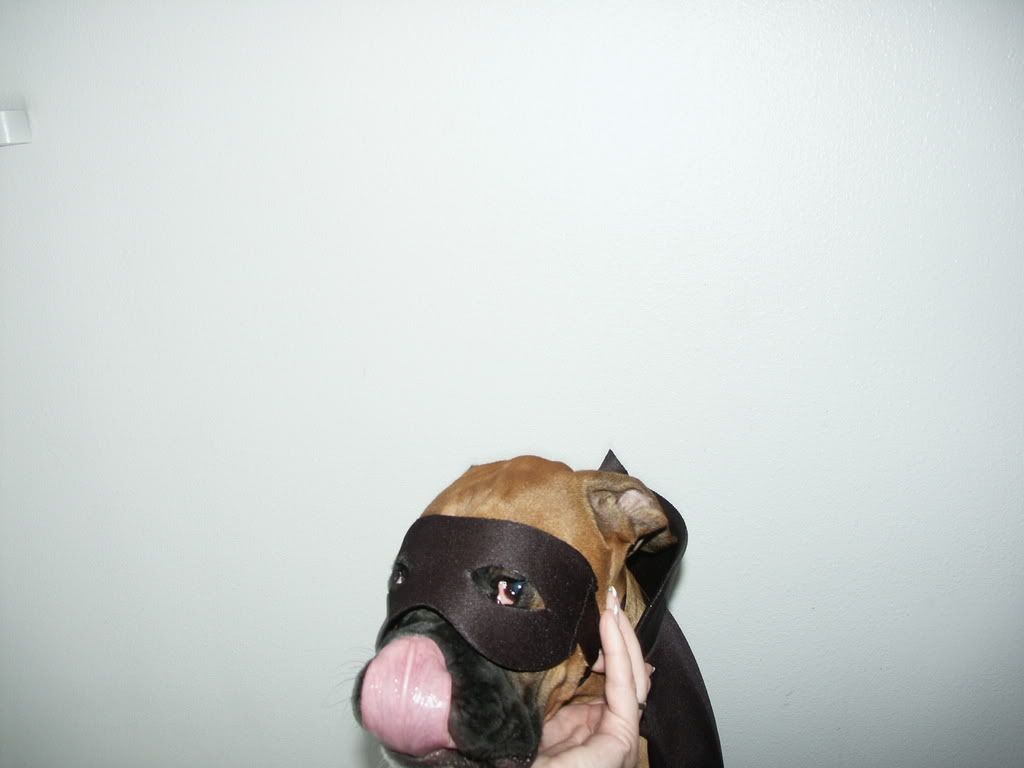 C'mon Indy...the hat isn't so bad!!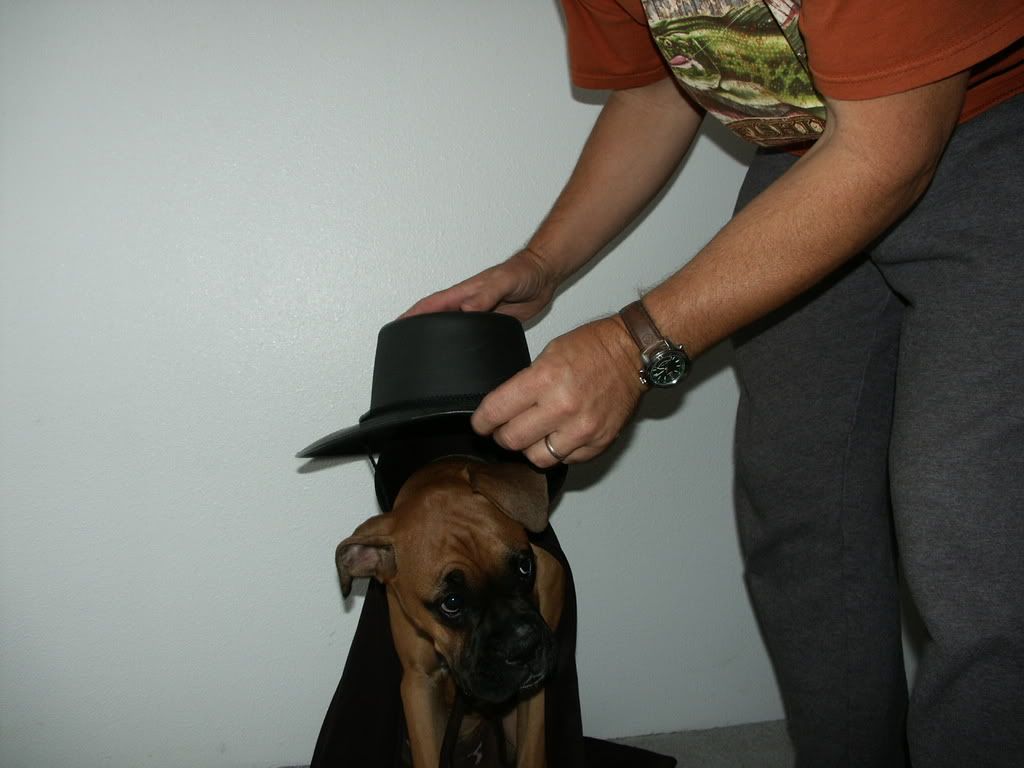 See, Dad will wear it!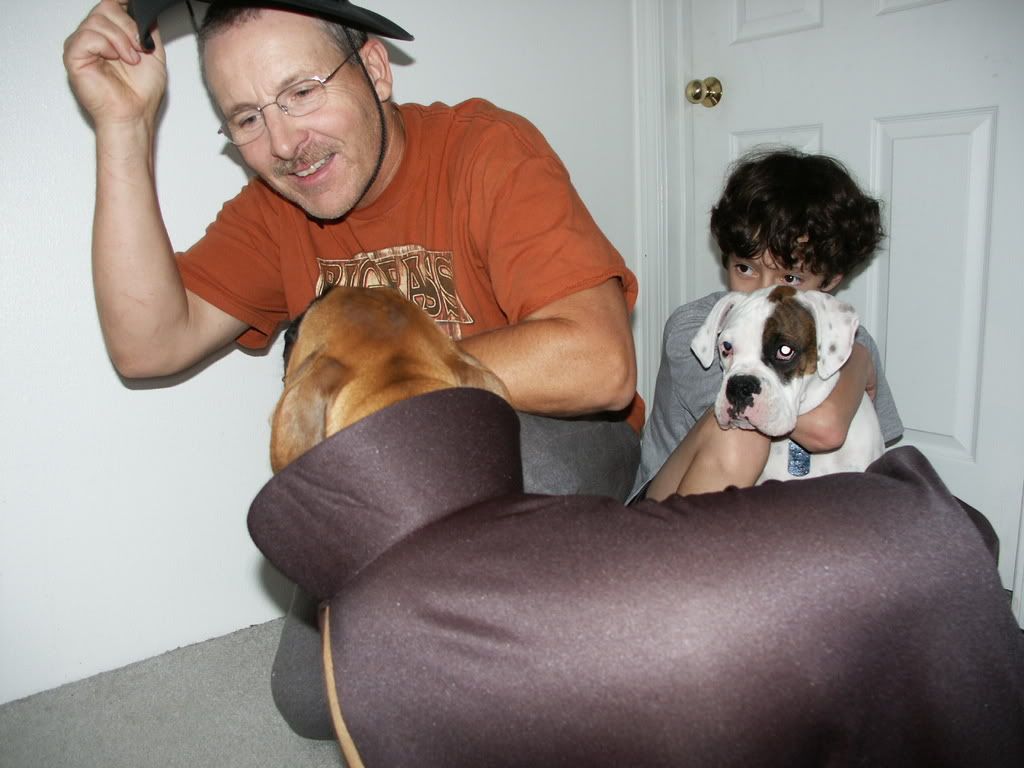 I don't think he's buying it, Dad!
So, lets give that another try!
Hmmm...apparently NOT...what did you guys DO, sedate your dogs?!?!
:lol:
Mic trying to think of a way to bust Indy out! "Ok...their not lookin! RUN!"
Ok...so now, let's hear a round of applause for "Mic Dundee" the original crocodile hunter...
No, really Mic...the hat will look great!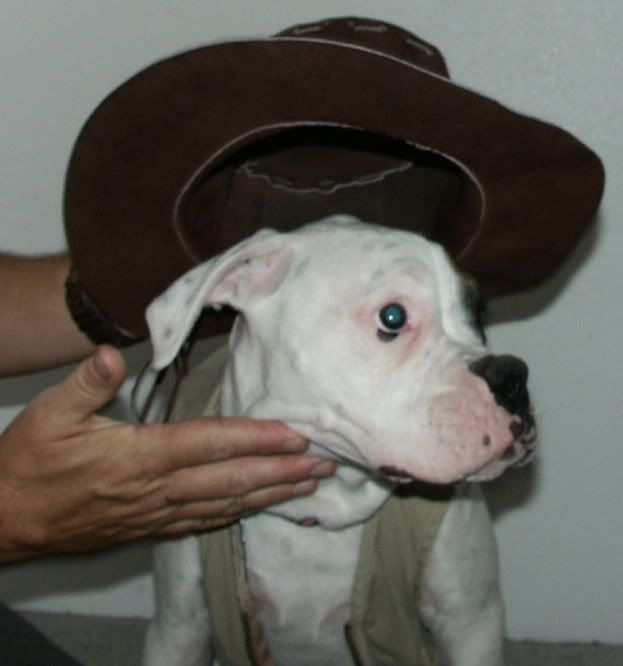 Ok...let's try that again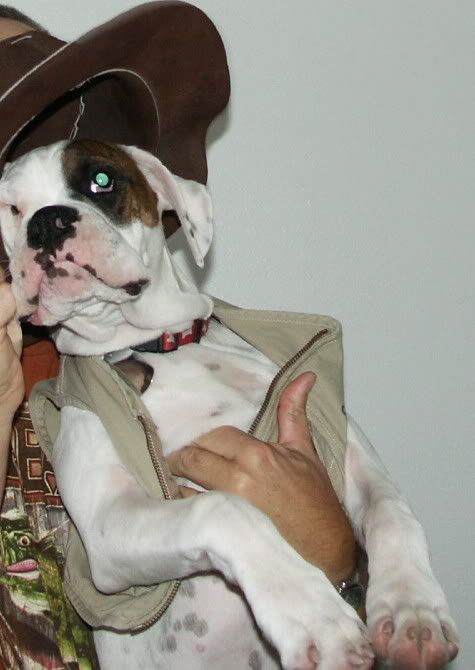 Alrighty...one LAST try!!
Sensitive content, not recommended for those under 18
Show Content
 CLOSE ENOUGH!
I think these dogs should get a ribbon just for effort!!!  :lol:  :clap:  :dance:
I think to them it felt like
oked:  Poor guys...I don't think we will ever get near them with anything that looks like clothing again!!!  After this lovely photo session, Indy was so pissed he went and peed just inside the dog door...BIG OLD PUDDLE...(hasn't happened for AGES!) I don't think we'll attempt Halloween again!LOL!