Discussion Starter
·
#1
·
Hi All
I have a medium Halti Harness and Halti double ended training lead, free to a good home (But you cant have the model)
Its brand new but not in the packet. It was too small for Zulu, he is modelling his newer one just so you can see what its like, will fit most size Boxers, it was just a squidge too small for him so got a bigger one just for his own comfort.
These harness's are really good, just seems a shame to leave it gathering dust when it could help one of you out.
Also i work for a courier company so postage will be free aswell  
Harness thats up for grabs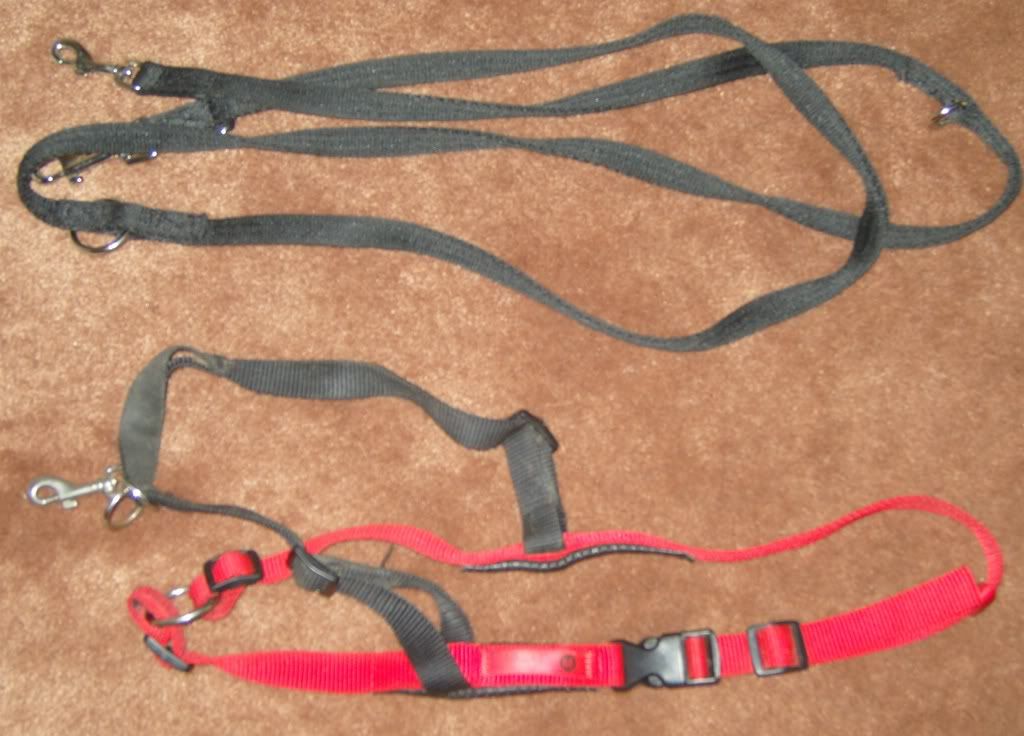 You still cant have the model!
The Halti Harness
Stops your dog pulling Forward control for walking, training and rehabilitation of dogs
Suitable for all breeds
Comfortable, padded design
Free training guide
The Halti Dog Harness is a new concept to the world of dogs where you take control with little effort or need for skill.
The Halti Dog Harness stops pulling, calms over-boisterous dogs and simplifies training and behavioural therapy. It steers the dog from the chest: an efficient point of control.
The benefit of a properly used Halti Dog Harness is that it gives total control over the dog's shoulders and thus sets the direction in which he can move. Best used in conjunction with the double ended Halti Training Lead, linked to both the chest and shoulder rings of the harness.
The new, patented Halti Dog Harness is available in three sizes: small, medium and large.