Discussion Starter
·
#1
·
:lol: So I found this GREAT new puppy shop in town it's called "Puppy Love" and they sell fun doggy stuff and they also have a puppy massage parlor there!!
I really had to hold back from buying loads of things for Sadie, but I really liked this hoodie..Ive been looking for something with a hood for a while because it gets so darn cold here! Enjoy!.....she didn't really like, but nothing a few treats can't solve! LOL
Gangsta...
Why are u doing this to me??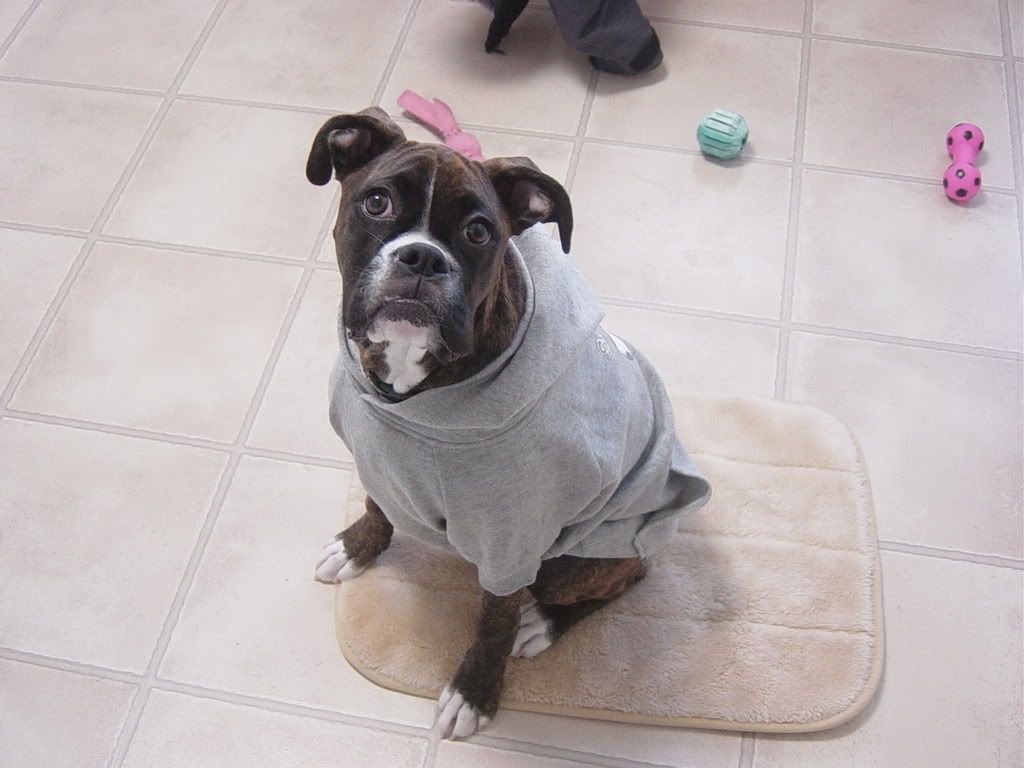 At least I can have a treat...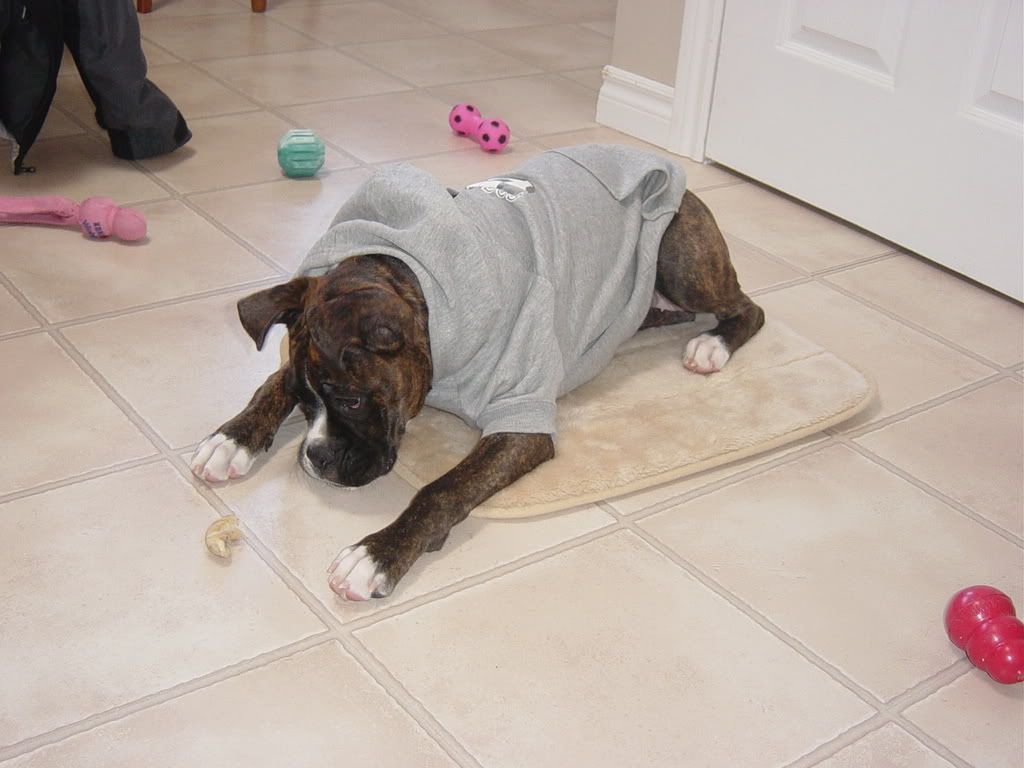 I <3 Soccer!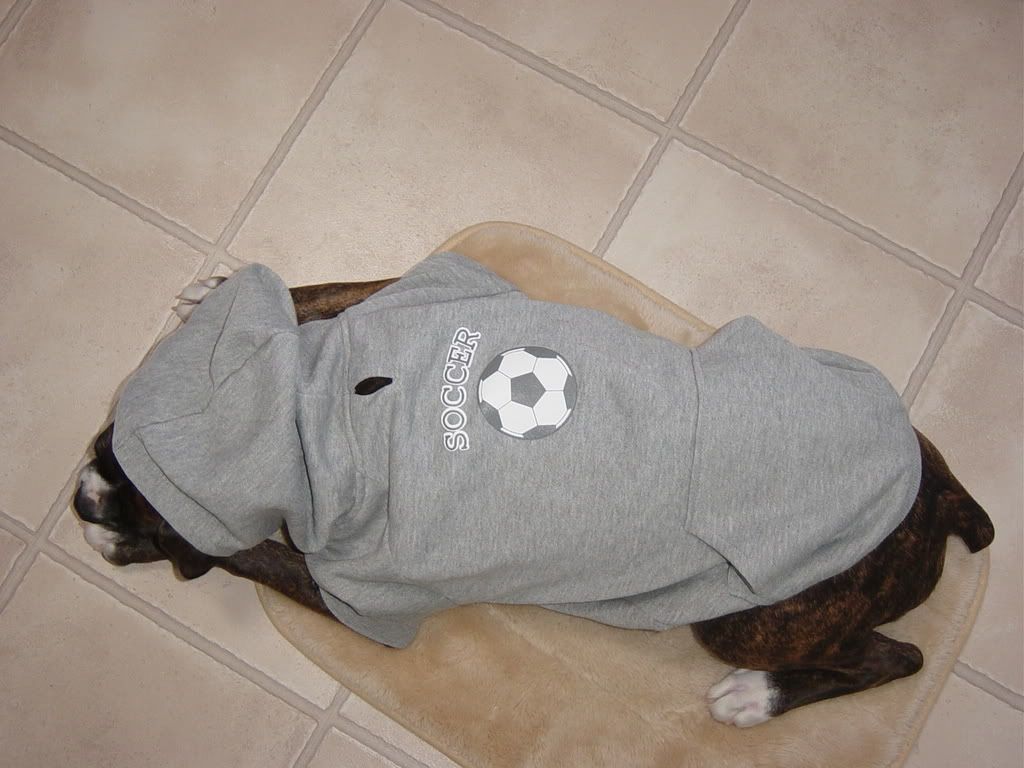 Okay fine I'll give in and have a snooze...