Discussion Starter
·
#1
·
I was out working in the garage today and Cooper was just sniffing around.  Things got quiet so I looked around for him and lookie what I found.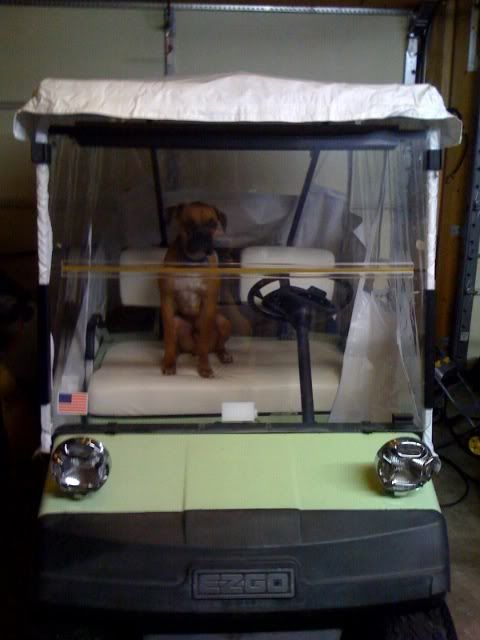 From earlier in the day.  Also in the picture is the remaining part of the killed Wubba.  Too bad those things are just a little tougher because he sure does love it!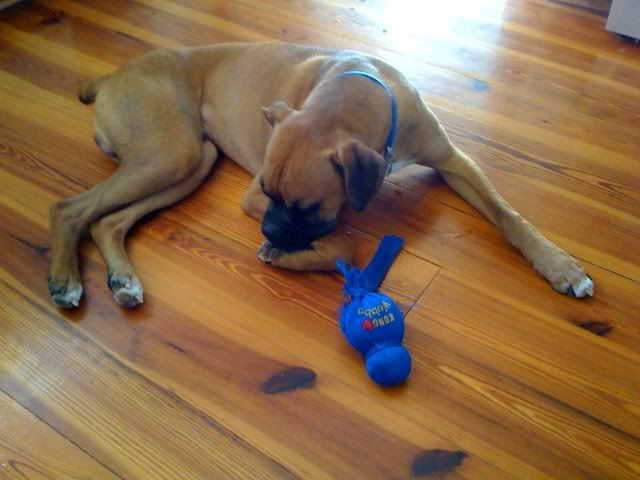 Cleaning out my email inbox and ran across this picture.  He doesn't even look like the same dog!  And everything he's sleeping on has since been destroyed.  Little punk.