Discussion Starter
·
#1
·
Some things happened and I had to move out of the place I was living in Michigan.
The good news is that Summer made it out with me after I fought tooth and nail for her.
God, I love that dog.
Bad news is that I had to find Molly a home,
Good news is that she found a great home that sends me pictures of her regularly.
Summer and I made quite the journey that was awful rough on the both of us but we both made
it and are now living happily and comfy.
White dog stayed with my ex...
We moved to Fayetteville, Arkansas and we love it.
I took a few pictures while on our month long journey and I figured I would update you all.
This is at the motel6 we stayed at when we left....(I have to thank you all for making it known that they allow pets!!)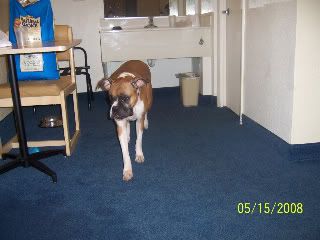 She looks so sad here, we had a rough trip.
This is at my Grannys house which is where we stayed for a month which was the hardest on the both of us.(She like the back yard though)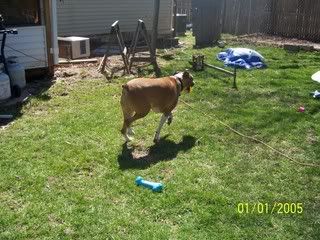 My friends son had Surgery to take his tonsils and adenoids out and Summer wouldn't leave his side the whole weekend we were there.
Here she is in her new home
And this is what she is doing as I type this lol
I have two other pictures I wanna show you because they are so cute. This is my Aunts dog that she got for the kids, her name is Poppie and she is Shih Tzu. The little girl is my cousin Allie who is turning three in July.
Smelling the Tulips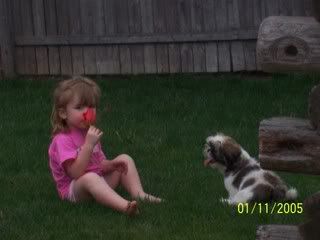 Letting Poppie smell the Tulips
Anywho, sorry for such a long post and I hope you enjoy the update and pictures!