Rocky has an agility trial this weekend.. I always try to make yummy stuff to take along.. Just wanted to share an EASY and INEXPENSIVE treat recipe.. and the dogs love it
We usually use rabbit liver, but since I was out we opted for beef liver. You can use ANY type of liver.
So first off you need your Scentsy warmer going with your favorite scents because liver stinks.. Pewww! But Scentsy may help cover some of that smell..
I figured the Luscious Lemon would be a good choice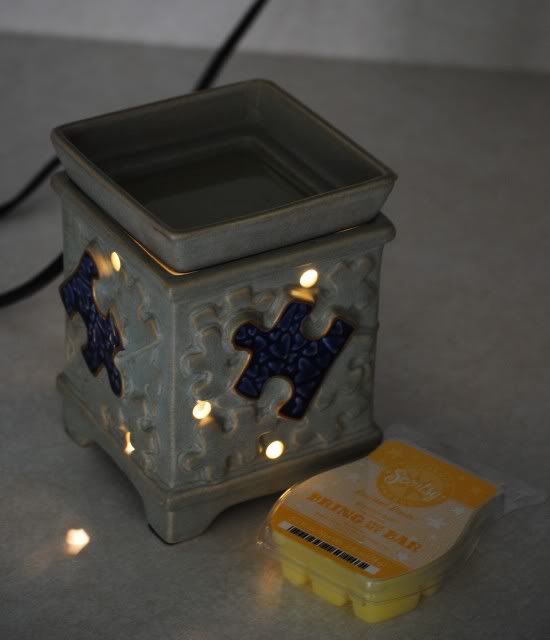 Gather your wheat flour, corn meal, garlic powder, egg, and olive oil in a bowl. (In this case I just used a dish so I could snap a pic)
You need your liver... This is store bought.. Usually I use homeraised rabbit liver.. Whatever you choose will work fine though. I use 1.5 lbs for each batch.
I have the dogs attention now.. He knows something is going on :chef: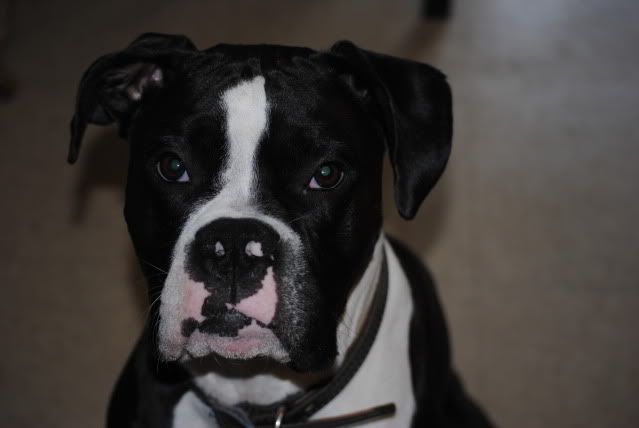 Take your liver and puree it. I use a small food processor.. There is no way I am putting that in my blender LOL
Mix it all up..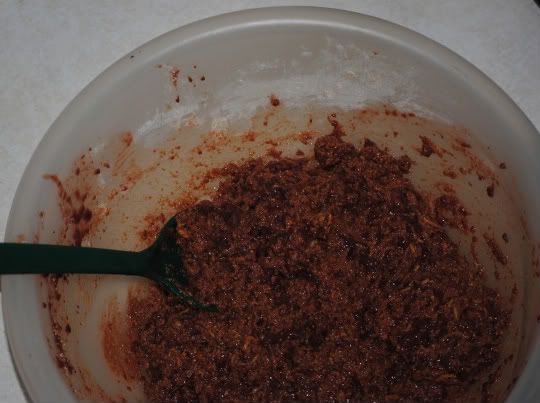 Mmmm.. I'm hungry!
You need some more Scentsy because it's about to get really smelly in the house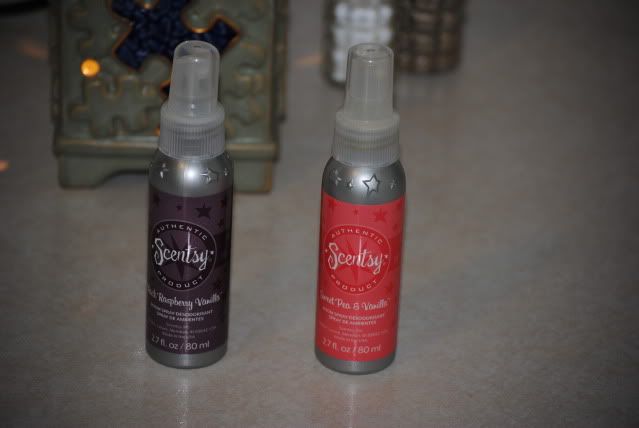 Grease your cake pan (or you can even use a cookie sheet).. Spread mixture evenly.. and place into the oven. The dog may stay by the oven the entire time it's baking... just waiting for it to come out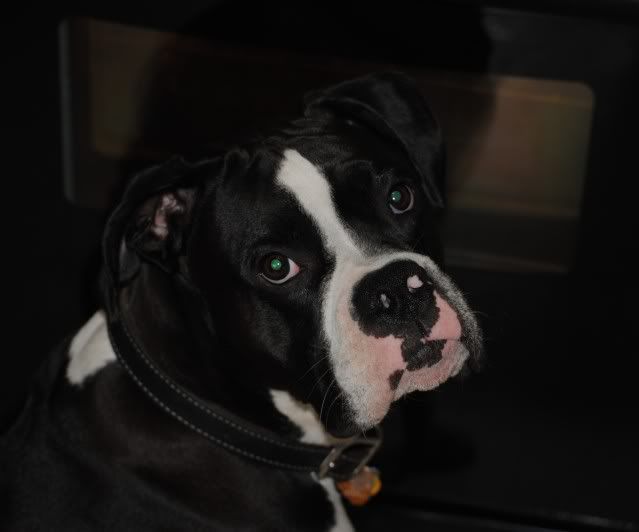 Once done let if cool for a few minutes..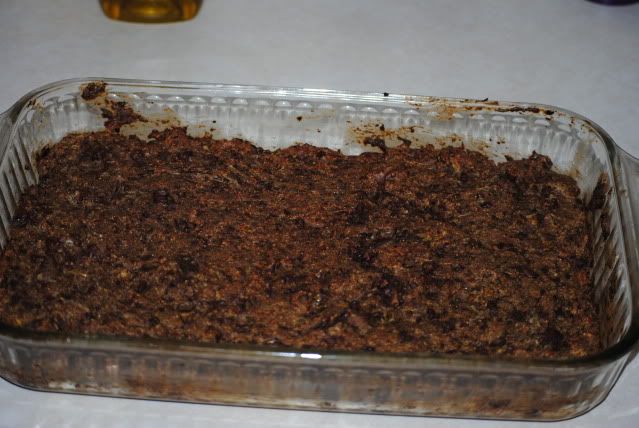 Don't let it cool for long though because it is easier to cut while warm.. Cut into large or small pieces..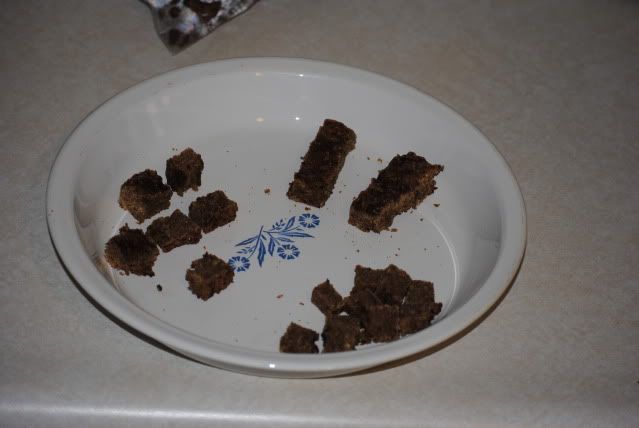 Just know.. Someone will be watching you the ENTIRE time..
It freezes well. Keep out what you plan on using for the next couple days.. and freeze the rest.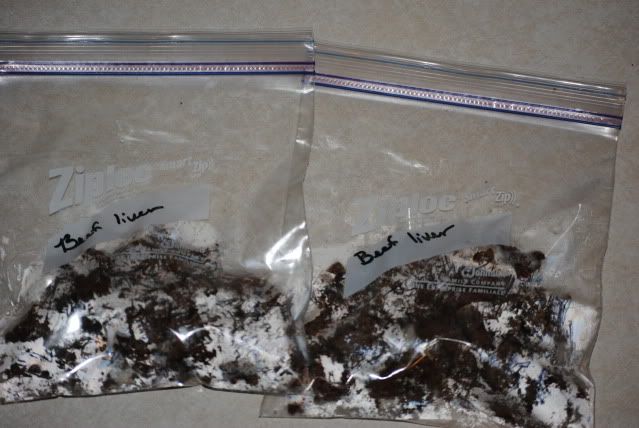 Be prepared for the puppy to follow you around for at least the next 1/2 hour begging for more liver treats
Rocky says "Thanks for reading... and I hope your mommy and daddy make you some liver treats!! They are VERY YUMMY!"
Can I have some more mom?
Homemade Liver Treats
1 to 1 1/2 lbs. chicken liver, with juices, liquefied in a blender
1 cup organic whole wheat flour
1 cup organic yellow corn meal
1 tablespoon olive oil
1 tablespoon garlic powder
1 large egg
Mix all ingredients and bake on a lightly greased cookie sheet (Pam spray or a bit of oil spread on with a paper towel is fine) at 415 degrees for fifteen minutes (Longer if using a cake pan) . Cut while warm into tiny squares. Freezes well. Only keep out what you will use in the next couple of days. Freeze the rest.. Keep treats stored in fridge not on counter.