Discussion Starter
•
#1
•
This is Hersheys.  She is a 1.5year old marble bengal cat.  She is my shadow.    If she had a motto it would be, "What ya doing?"
And her favorite pose..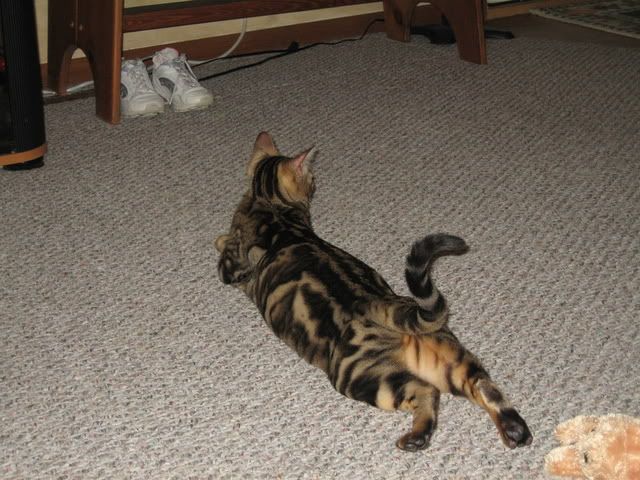 This is Apollo.  He is my youngest cat. He is a spotted bengal.  He is a triple champion but I think we may be done with his show carrier.  He didn't seem to enjoy it much.  He is a clown and sometimes not so smart.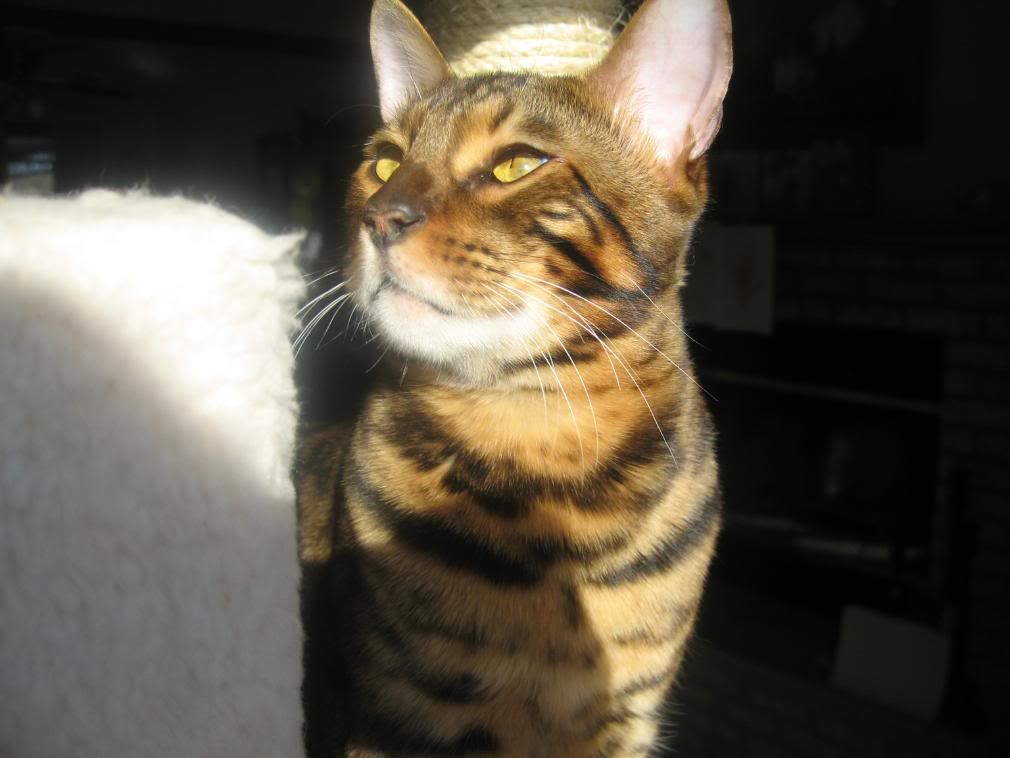 Here are the 2 together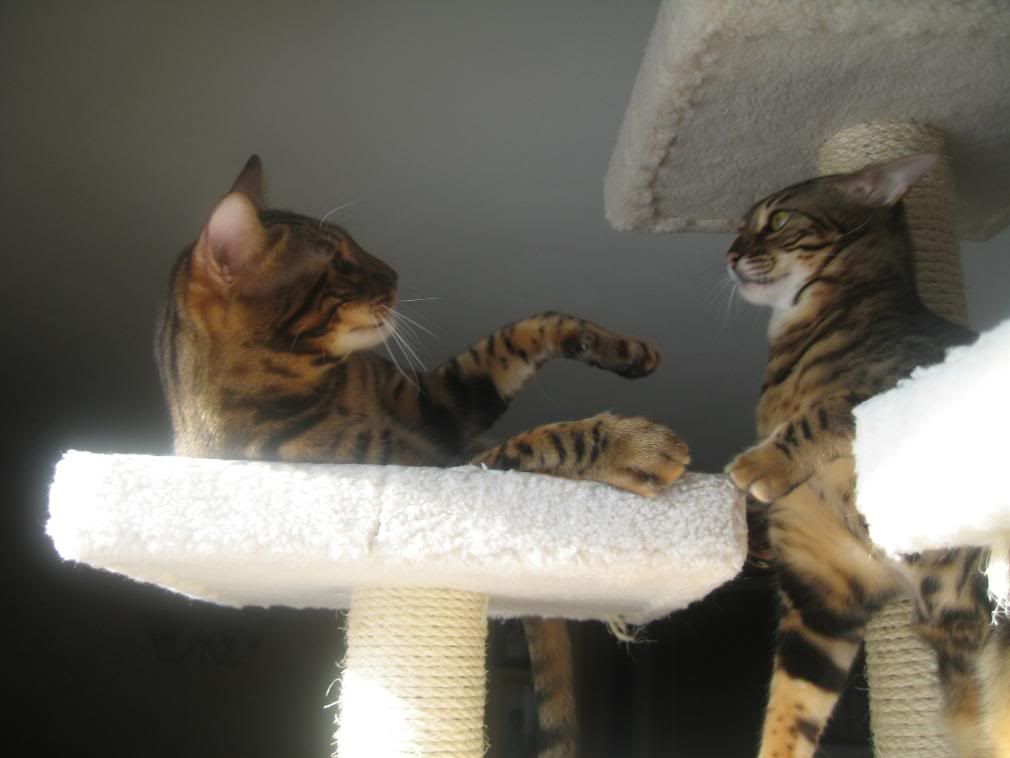 Here is my old man Tiger.  I have had him since he was a baby.  He will be 12 this March.  I don't have as many pics of him.  He is kind of grouchy.
And the bunnies.  Can't forget the bunnies.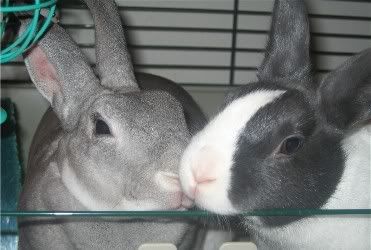 This is my Kipper.  He passed away this past June from Liver disease.  He is missed.