Discussion Starter
·
#1
·
Our neighbors behind and to the side have a boxer boy!
He's gorgeous...floppy and not docked fawn with a black mask...when I first saw him he and Indy were running parallel to eachother along the fence and it took me a second to register that there were TWO of them!LOL!  I think he got bored in his yard and dug over to the neighbor right behind us...not sure...but, I've NEVER seen him in their yard before...I had heard him barking from his yard yesterday...I think he's usually inside...but, for some reason he's outside a lot the last couple of days...anyway...might go introduce ourselves and see about playdates...the boys were really enjoying him! And of course, Pua doesn't know a dog she doesn't wanna play with!LOL!
here are a few pics of our new friend(don't know his name yet!)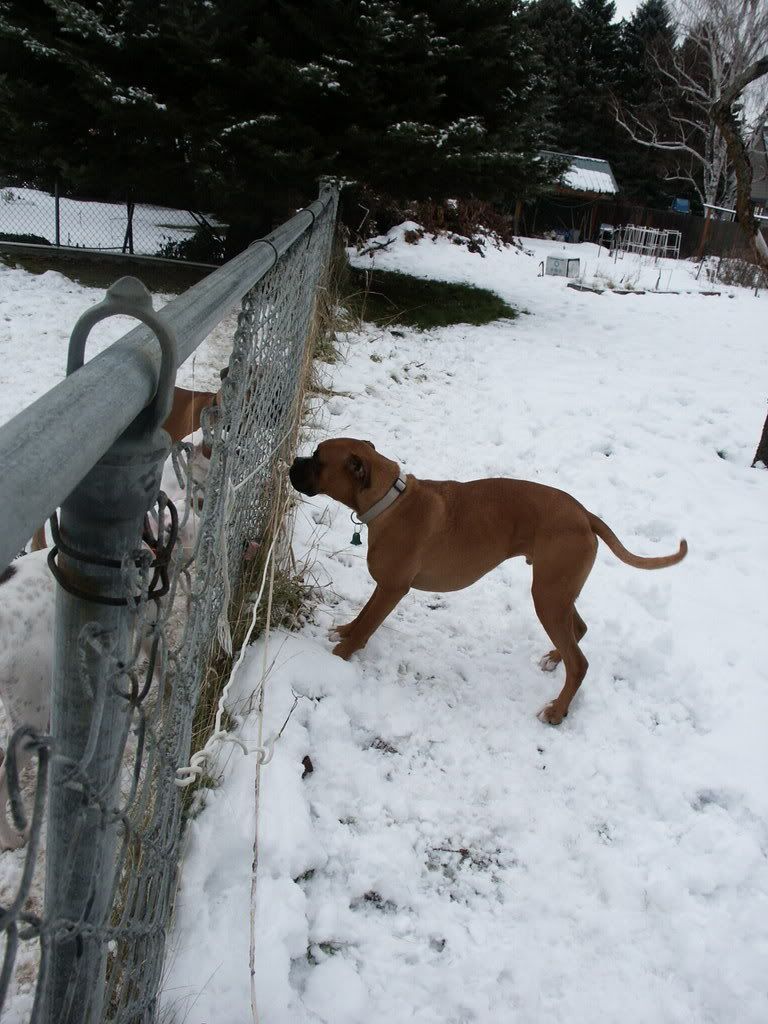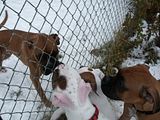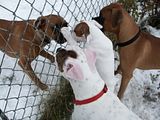 I will post more when I meet his owners and find out his name and story!
So far our neighbors all know about boxers or have owned one at one time...way cool!