Discussion Starter
·
#1
·
Well guys, I was given a new camera for Christmas (yes I know it's February now, I've been rubbish at getting the pics on the computer, sorry!) and so have taken quite a few pics of Roxy that I thought I'd share with you all!  
Some pics from Christmas day at my parent's house:
Roxy saying hi to my Dad!....
Rox and my little sis, Toria....
My OH and Rox.....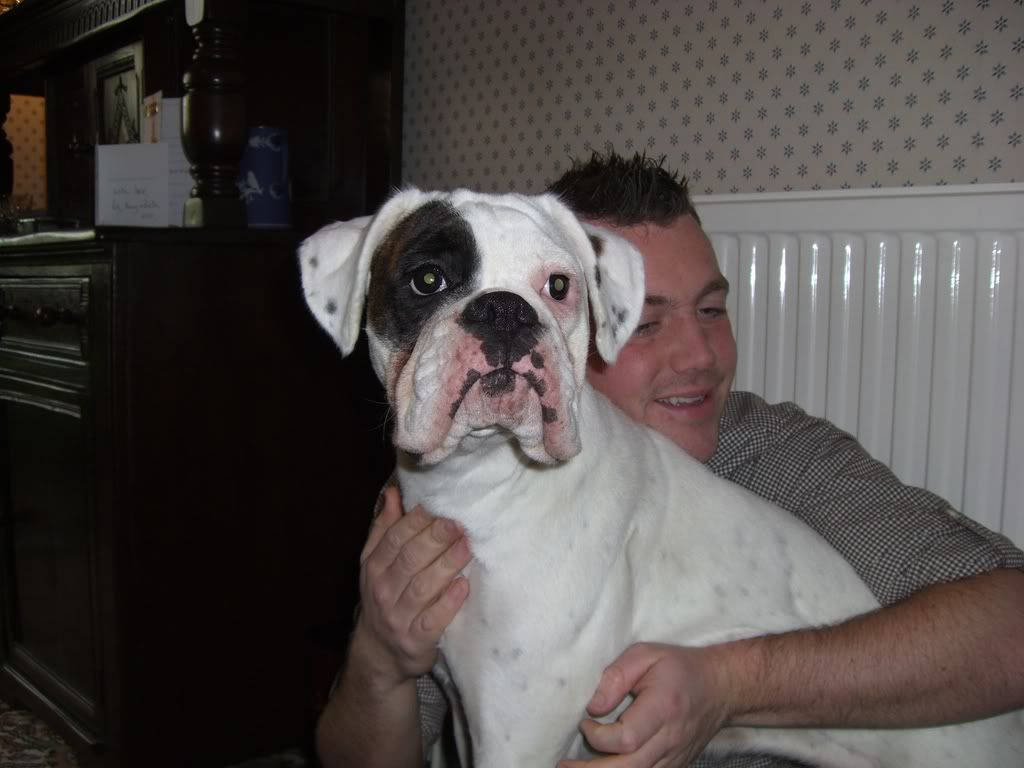 Boxer kisses....
And a few random sleepy pics....
This pic shows her skin problems which have now all cleared up, yay!!  
....