Discussion Starter
·
#1
·
I've been lurking for a while and decided it was time to actually join the community. We got Pele (The Hawaiian Goddess of Fire not the soccer player!) from a boxer rescue based in Tulsa and she was just too cute to so no to. She was also 6 and had been there for a while I felt bad and figured she'd been overlooked one to many times. When we went to pick her up she was very timid. The lady that had been taking care of her said she was really bad around guys and it would probably take a week or two for her to warm up to me. We picked her up around 1 in the afternoon and after the long ride home and just an overall long day we crashed on the couch!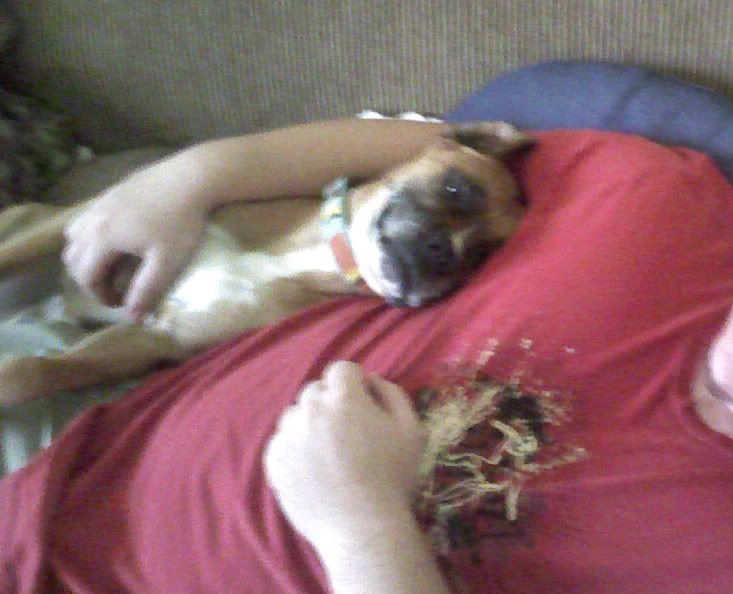 She had been with us all of 6 hours when this was taken! I'd say she warmed up pretty well! She's is a little timid around new people and it usually takes a few visits but she does pretty good.
We took our son with us and she seemed very gentle around him and they said she was great with their grandkids so we just couldn't say no.
We've had her now for about 9 months and love her to death! She's so affectionate and great with our 18 month old son. I'll have to get some newer pictures since these were all from last summer but I'll leave you with one of our many cookouts last year and her just waiting for her turn at the left overs! :lol: