Discussion Starter
·
#1
·
I haven't posted any pics of Tyson & Jackson lately. Tyson is growing like a horse and is around 45lbs now.
WAITING PATIENTLY FOR A TREAT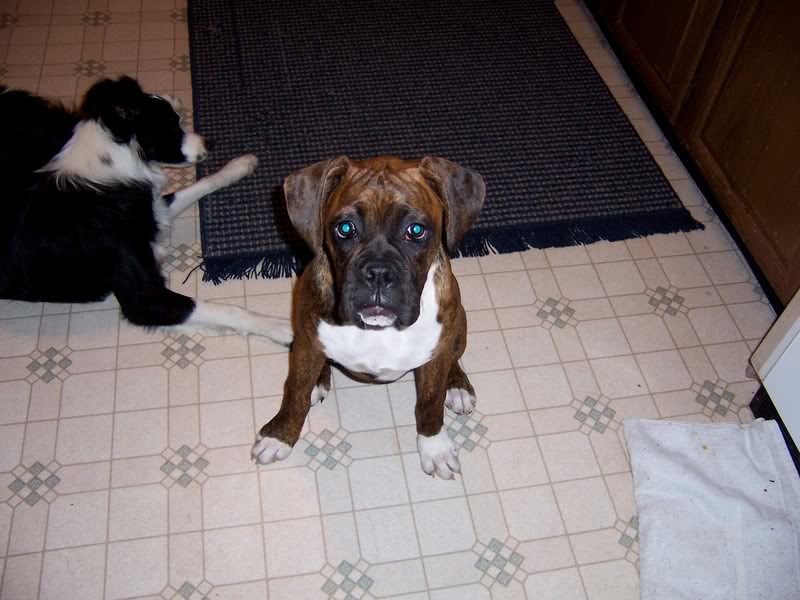 SOMEONE IS TUCKERED OUT!!!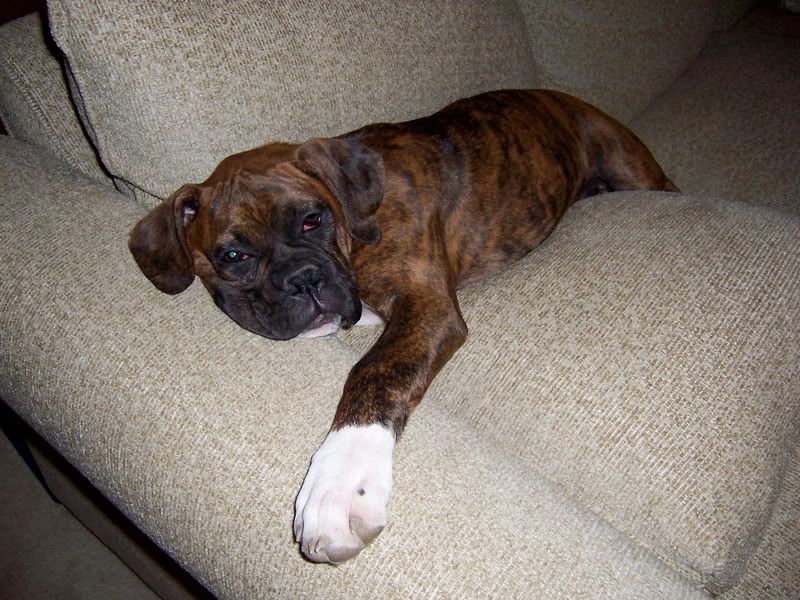 HE DECIDED NAPPING ON MY LAP WHILE I DRIVE WAS THE PLACE TO BE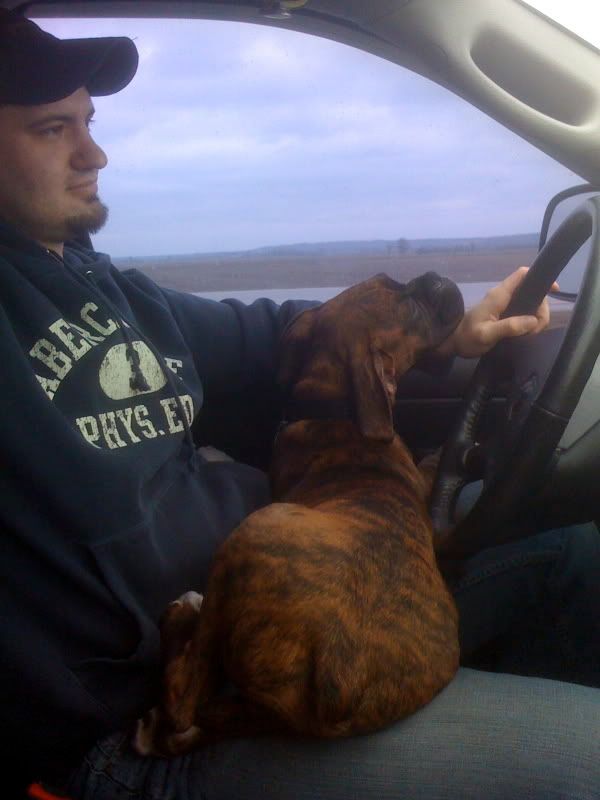 HE WAS TRYING TO SLEEP DURING A CAR RIDE.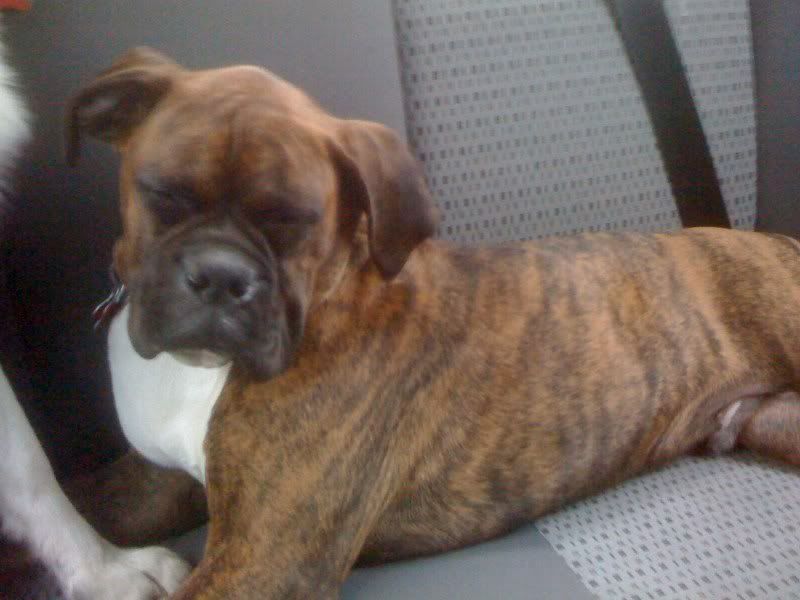 STANDING TALL, WELL I GUESS SITTING TALL...LOL *kinda blurry, sorry*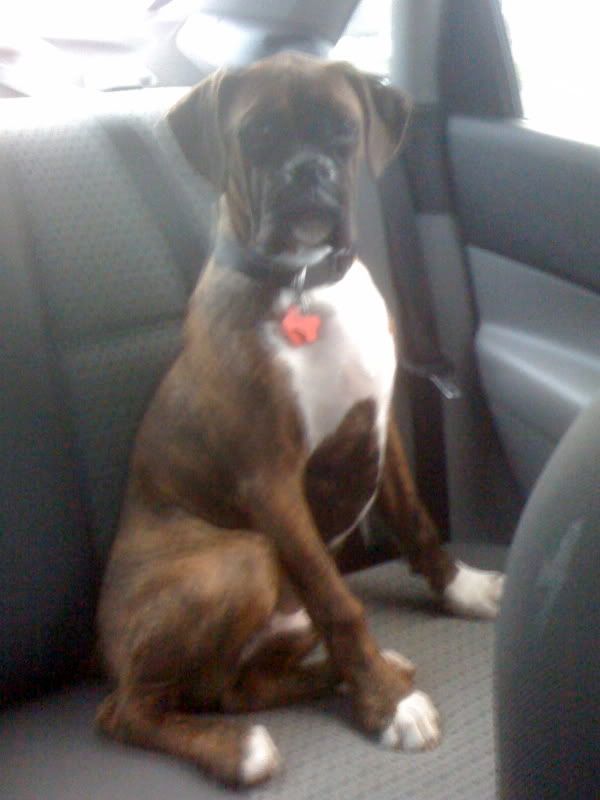 I'M GLAD THE DOGS LET US SLEEP IN THEIR BED....LOL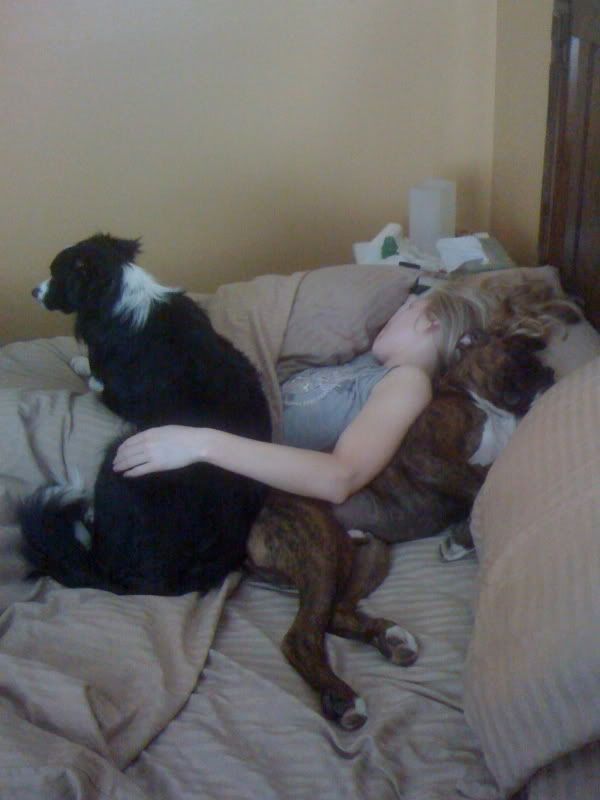 HE HAD BEEN OUTSIDE EATING GRASS OR SOMETHING AND APPARENTLY DIDN'T REALIZE
HE STILL HAD SOME HANGING OUT OF HIS MOUTH, SOME ACTUALLY FELL OUT BEFORE I
COULD GET THIS PIC TAKEN.
NAHHHH THEY DON'T ENJOY CAR RIDES....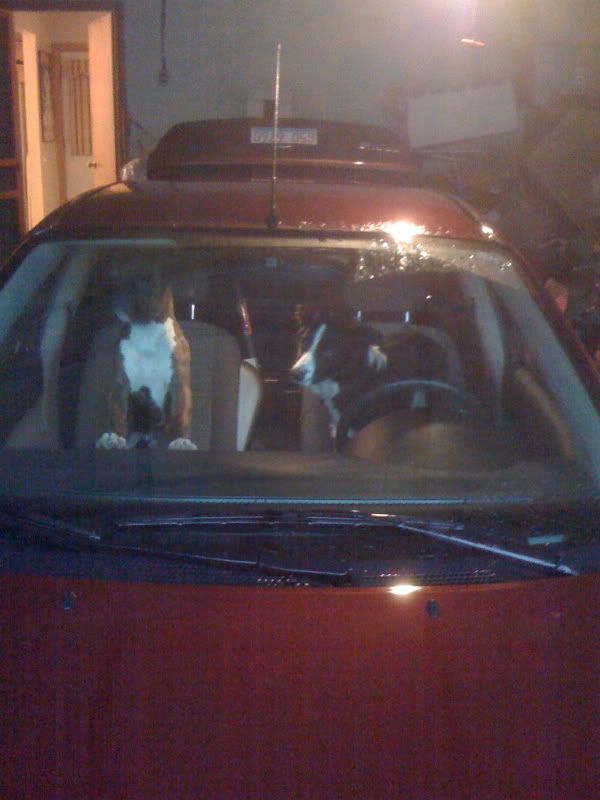 I CRACK UP EVERY TIME I LOOK AT THIS PICTURE, TYSON LOOKS LIKE HE
WAS CAUGHT DOING SOMETHING BAD.... LOOK AT THEM BIG OL EYES!!!