Discussion Starter
·
#1
·
Hi everyone,
I am new to the boxer breed and as well to this forum. My name is Kristin and I just recently purchased my first boxer pup as I lost my german shepherd. She will be coming home the first week of June (she will then be 8 weeks), and I have named her Ryleigh.
I was wondering if you have any tips for a new boxer mom? I have done plenty of research on them and think this is the right breed for me.
A few specific questions I have are:
When is the best time to get them fixed? (I havent had a pup for years!)
What is the best way to make riding in the car a positive experience? I would hate for her to be stressed during travelling as I plan to take her many places with me. Also, the same with water- how do I let her know that it is okay and not to be fearful?
Any other hints would be wonderful.
Here is her picture at about 13 days old..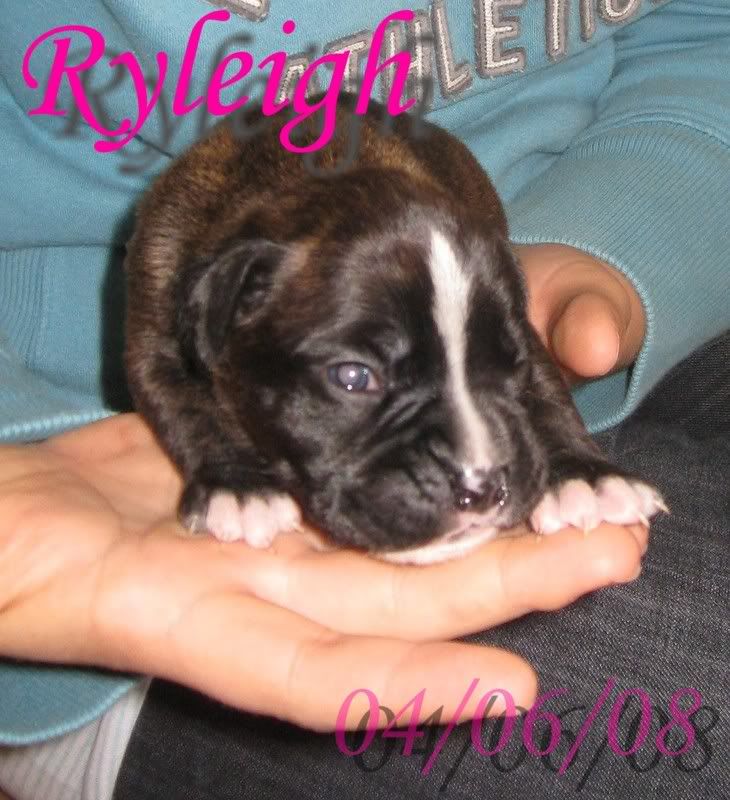 thank you!
Kristin.