Discussion Starter
·
#1
·
Hello, my name is Amber and my husband is John - we share this account
.
We are proud owners of a 7month old Brindle Boxer named Sarge. We picked up Sarge on my husbands birthday. Sarge was just shy of 7weeks old when we got him. We went to brreakfast for my husband and came home with a puppy!!
We are new to the entire Boxer world, but after having him we will probably never have another breed of dogs. For being a puppy, he is the most laid back, but protective dog. He is great around kids even though he is not around them on a day to day basis. Sarge is now becoming more protective about his surroundings since my husband has been away with the Army.
Sarge loves to pull around his daddy's Army boots. It is pretty funny that he will never tear them up, he is just more interested in pulling the laces out and tossing them around. His favorite toy is a teddy bear that makes noise when you press on it.
Here are some pictures of Sarge ....
The day we brought him home: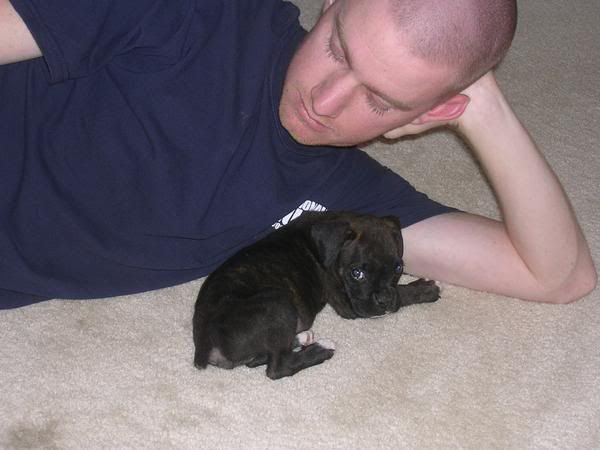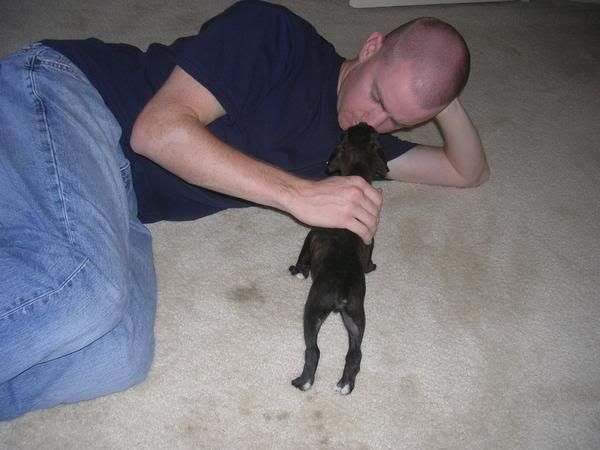 His feeling about his first snow ....
Sarge playing with his daddy's Kevlar Helmet
At his last vet visit in Jan (about 5 months old)
I have more pictures of him but I need to get them off the digital.
Thanks in advance for the welcomes!!