Discussion Starter
·
#1
·
We went to see family up in Omak this weekend...Mic did have two more tremors...so, we are going back into the vet this week...I'll keep everyone posted...in the meantime...there were some fun moments...one of the cutest was Mic trying to get our older dog "Alika"(small Chihuahua)to play...Mic is saying "Oh, PULEEEEASE...please play wif me!" and Alika is saying "Oh, Please! As if!"
Mic pouting and hoping
Alika napping after he got tired of Mic pestering him!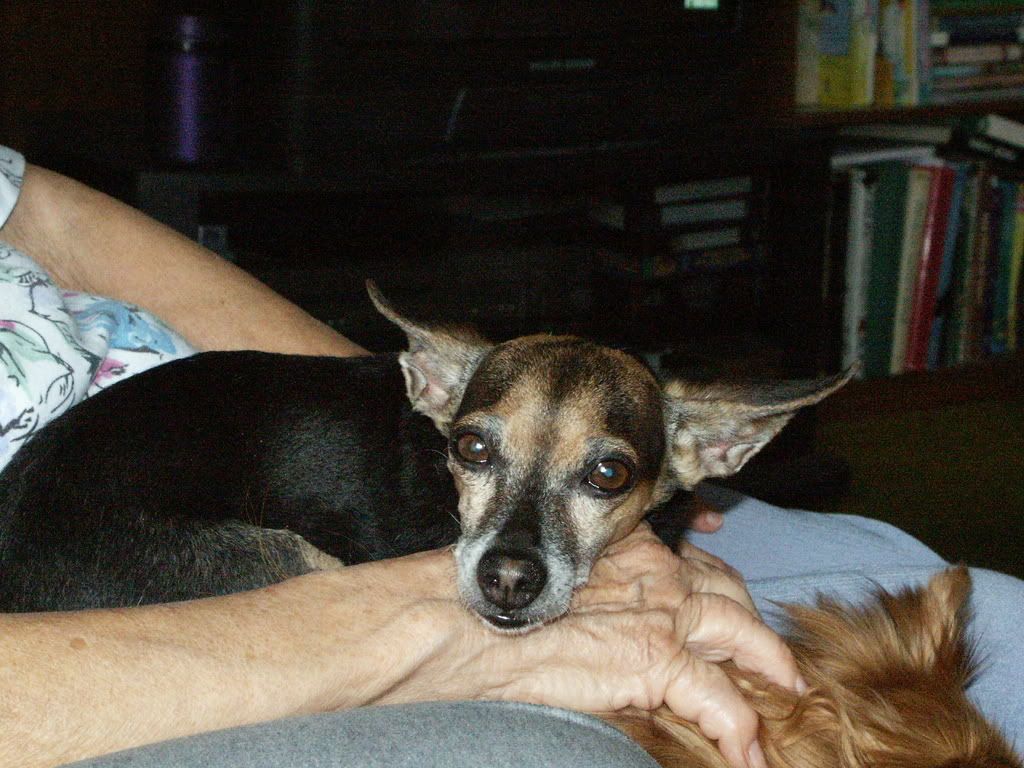 To funny! Alika lives with my MIL now...as he was ready for a retirement home with no kids or other animals...he's much happier there...unless we come to visit! LOL!