Discussion Starter
·
#1
·
Since my camera no longer works due to it falling in the toilet ( I was trying to take pics of Chloe in the tub, I swear!  :lol:  ). I had my friend snap some pics of Chloe with her camera today. Her and hubby came over so the boys could watch the Jet's game. Enjoy!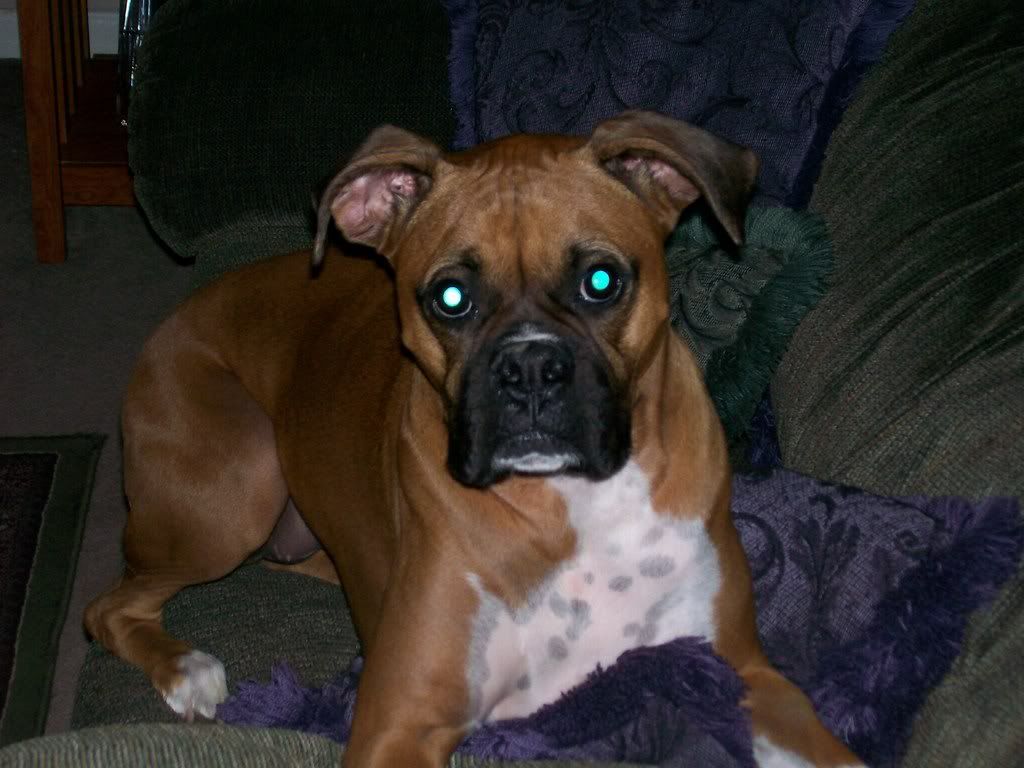 Just gimme the treat already!
Pretty please Aunt Gina
Look Aunt Gina! Just gimme your food and the drooling stops
I'm done with you! your food is gone
Time to play with my chicken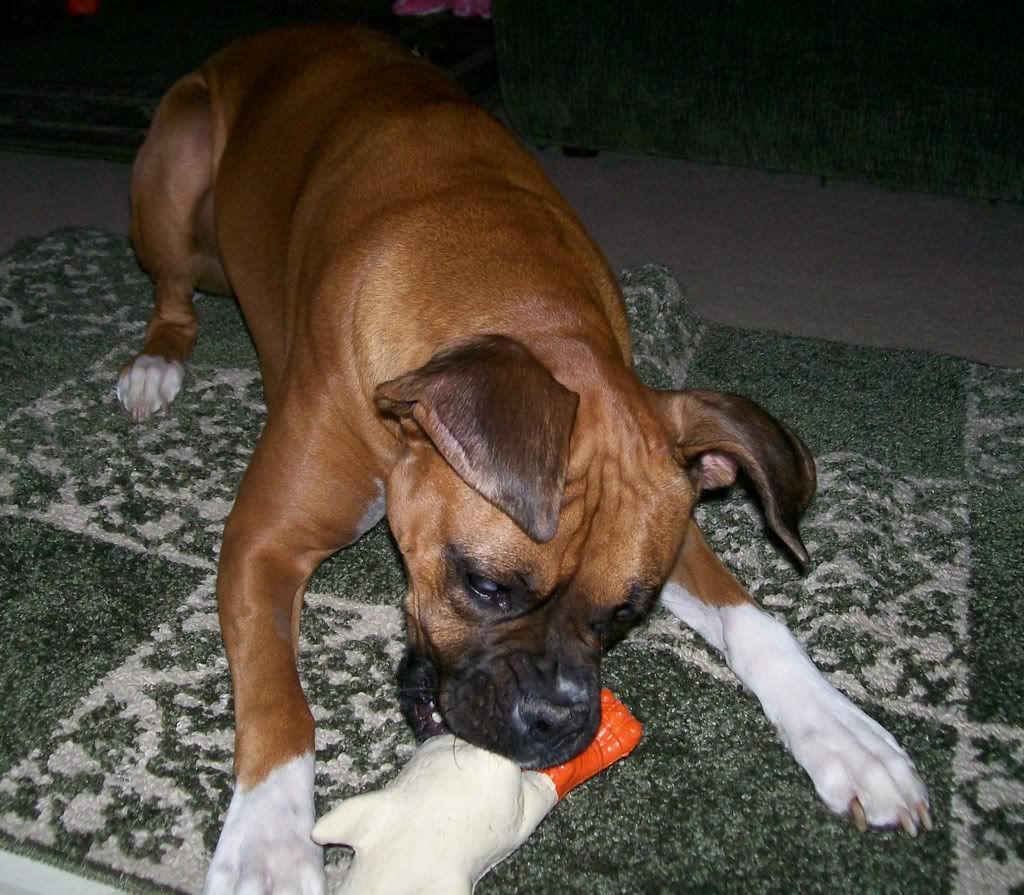 I love my chicken!
Throw your booty in the air and wave it around like you just don't care!
TIME OUT! I think someones here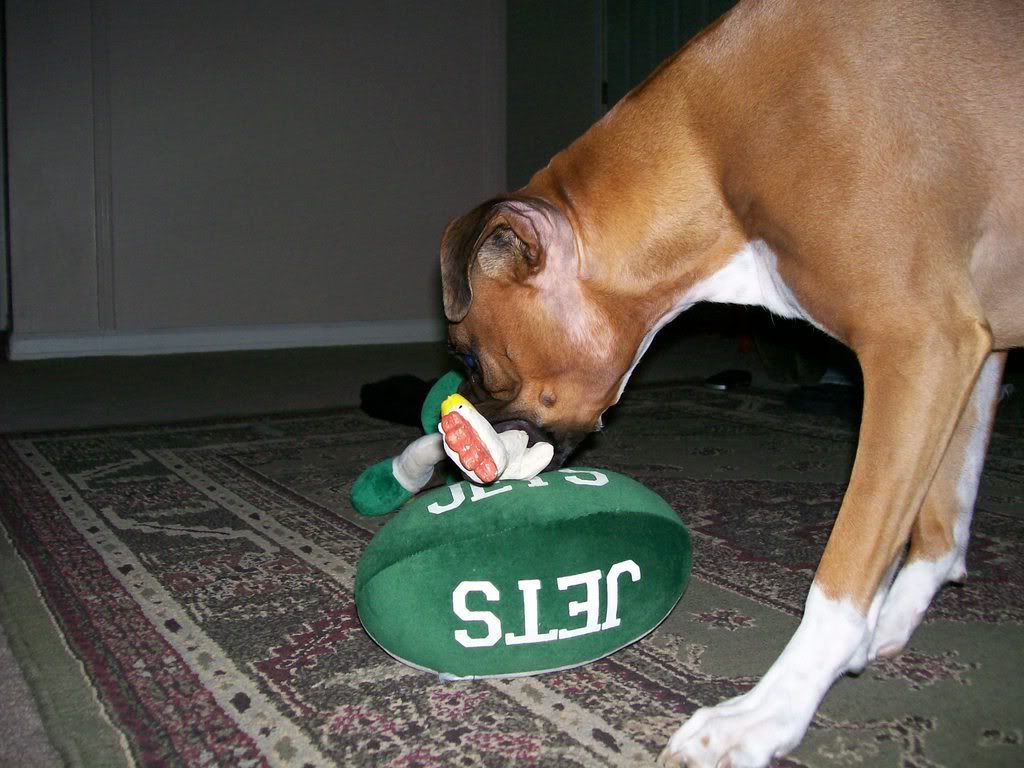 Sorry Dad, Im not diggin your Jets ball..rather have my chicken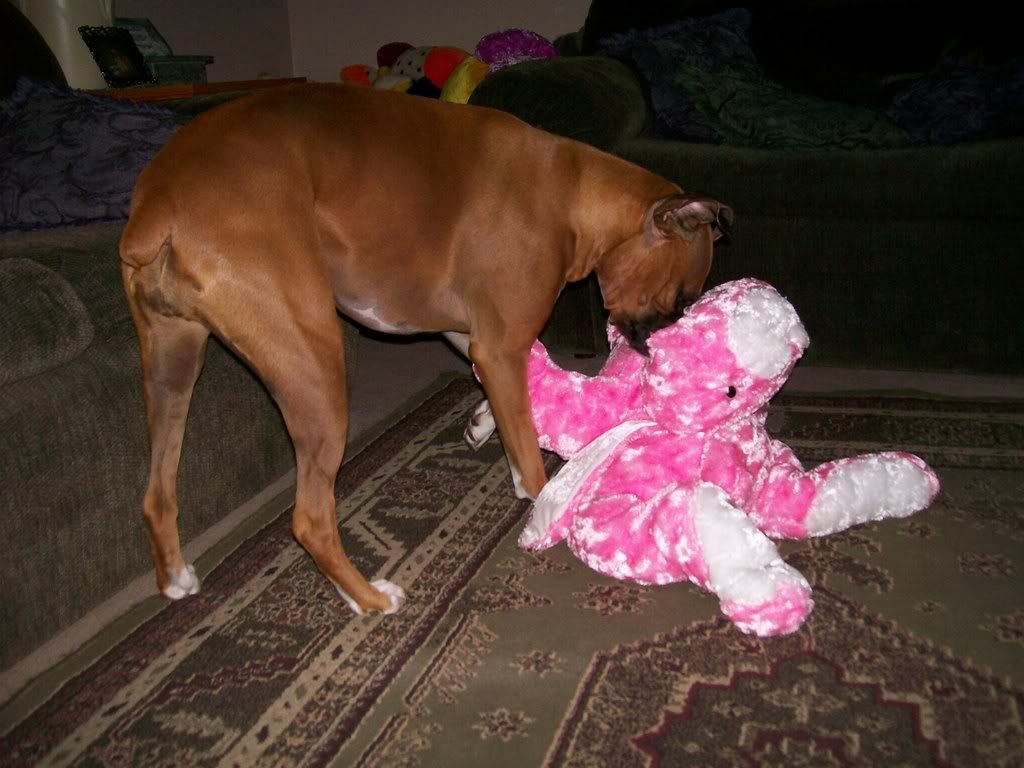 Enough with the chicken now. moving right along to my pink bunny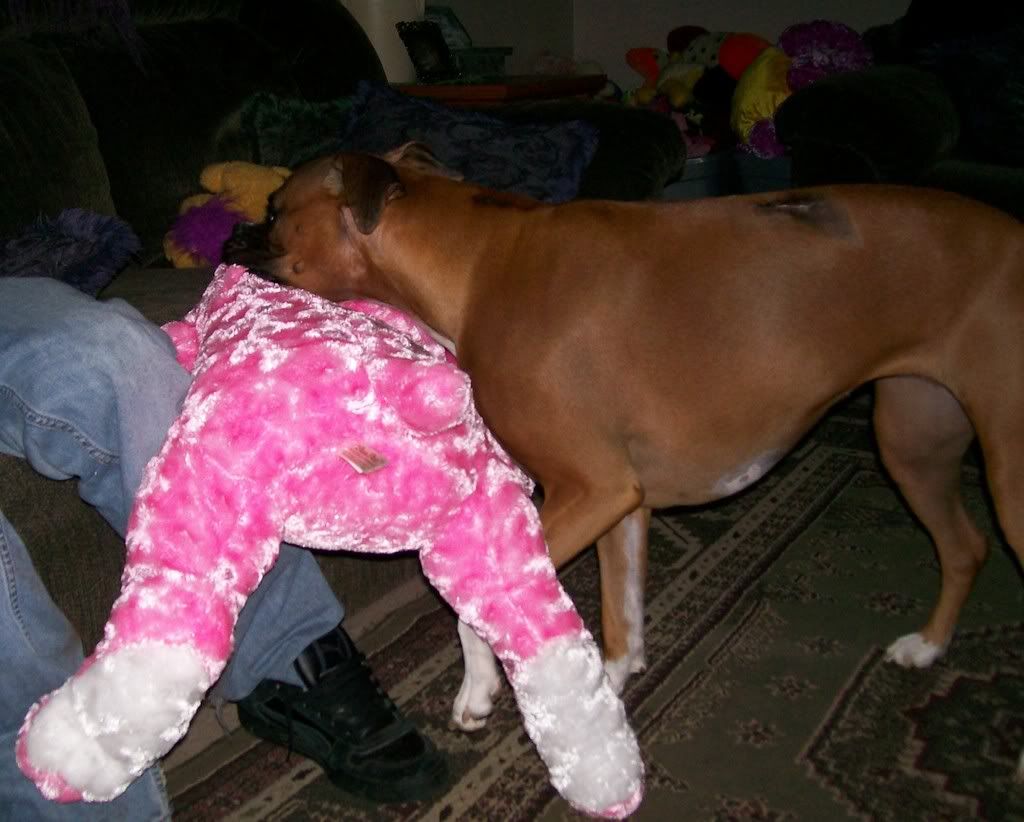 Forget the game uncle Mike, play with me! Jet's are losing anyways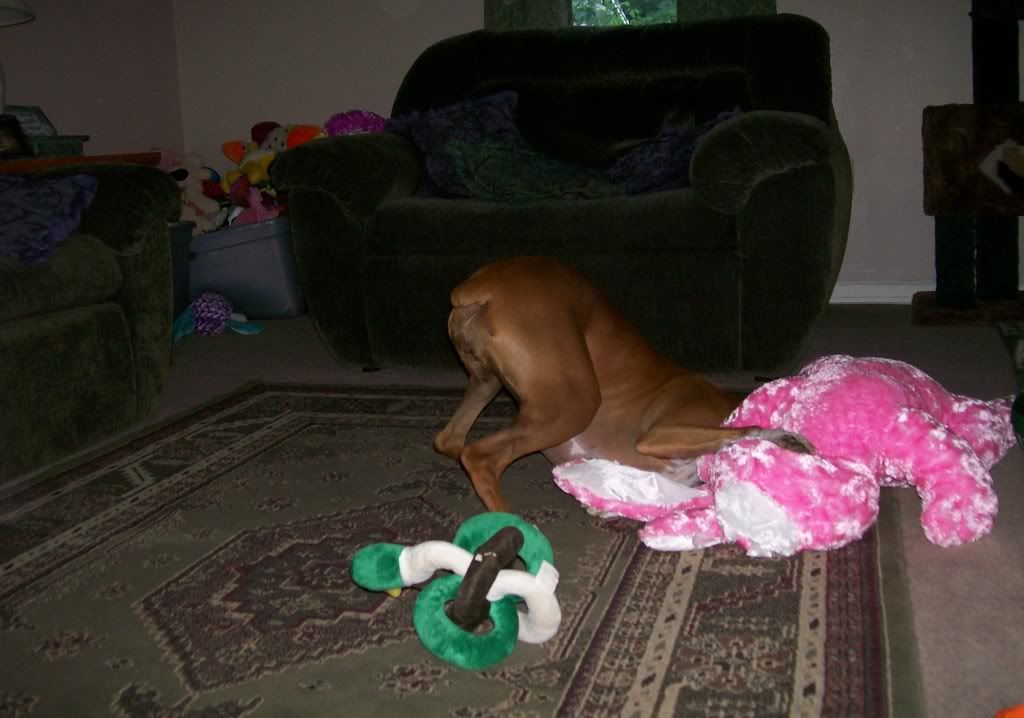 The headless Chloe