Discussion Starter
·
#1
·
Poor Pua has NO idea what to do with herself with her bruddies gone to the vet today...she is at a total loss!  I finally got her to lay next to me on the kitchen bench and sleep on her blankey...(breaking rules, but hey...come on! She's suffering!
)
Also, got a pic of the quilt my Mom made for Kelly and I...she took the pattern from doggonequilts and had Sue customize it to Mic and Indy(with a photo) this was pre Pua, so she didn't make the "cut" but, that is ok...Mic and Indy are such a matched set!  Anyway, here it is!(I will post pics that have more detail when I actually get the quilt HERE!LOL!)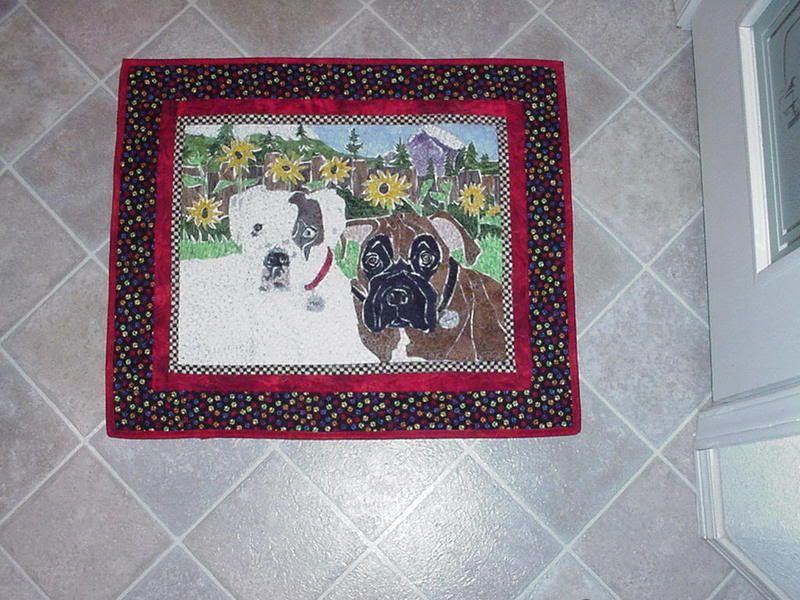 Didn't she do an AWESOME job?  I LOVE it!