Discussion Starter
·
#1
·
his laser pointer!
This is him BEFORE (not tired and full of energy)
During...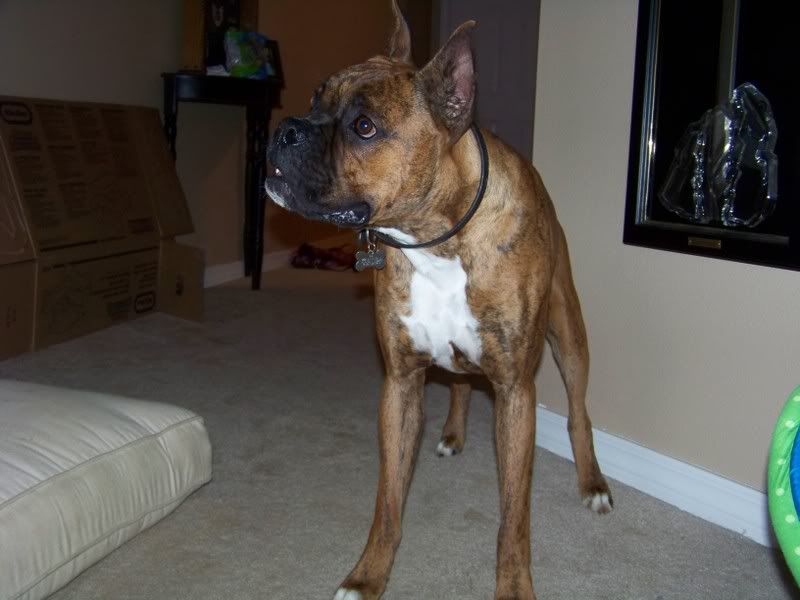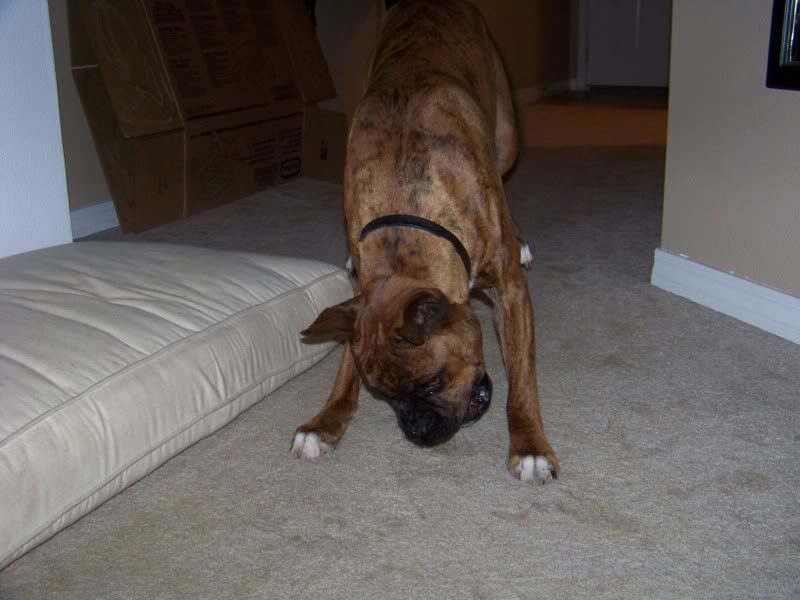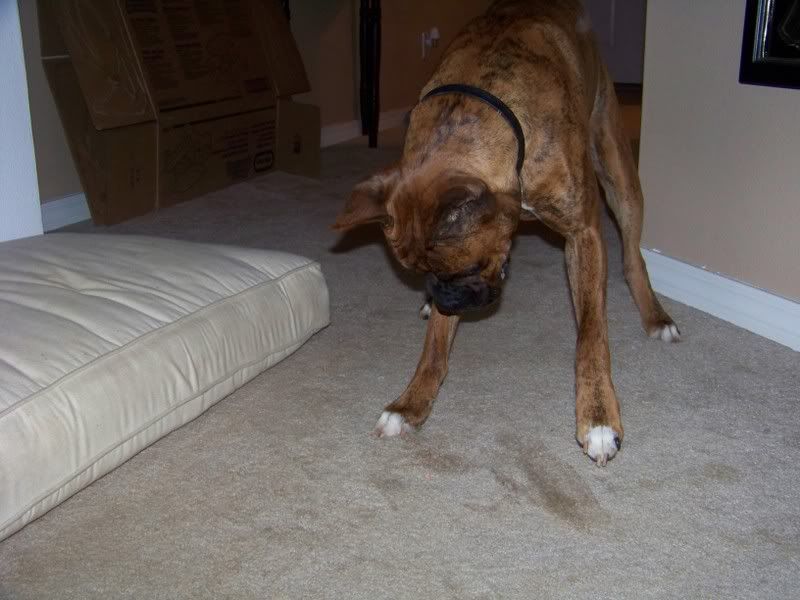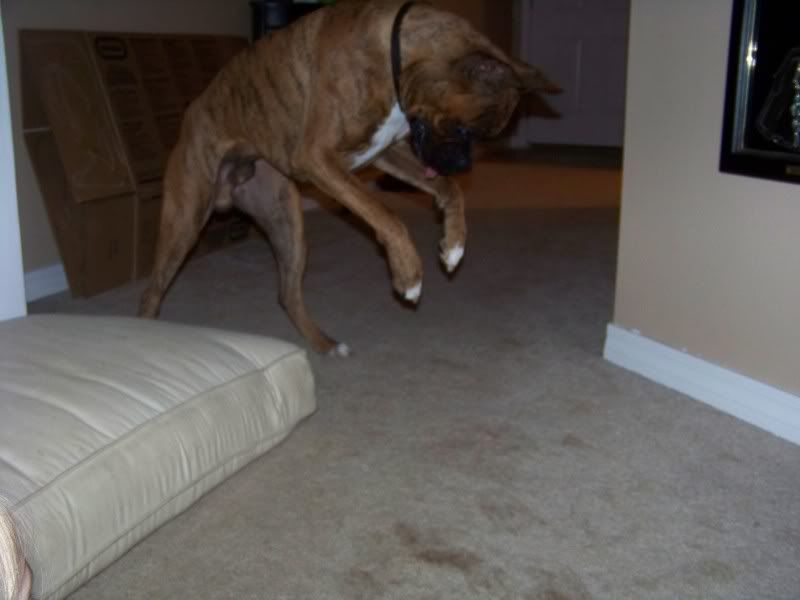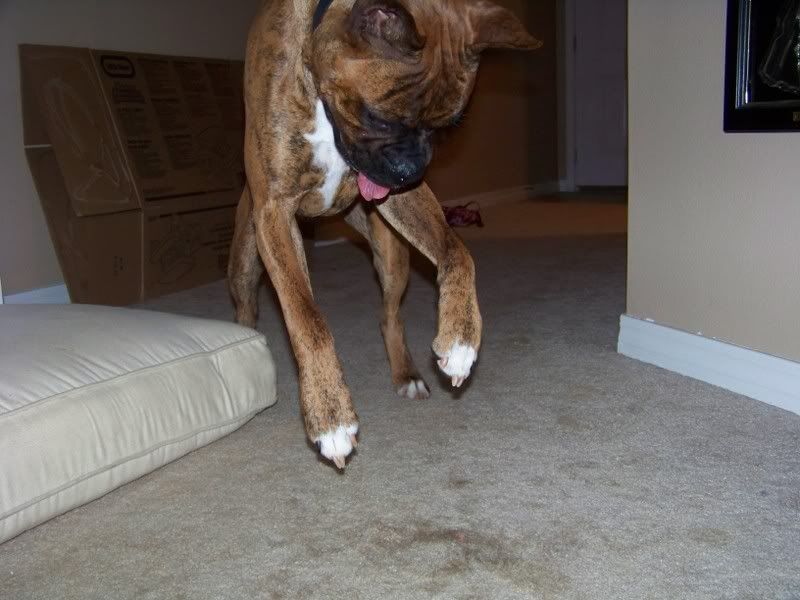 This is him AFTER (ready for some water and a nice long nap before we go for the evening walk. Though not today since it's POURING RAIN.)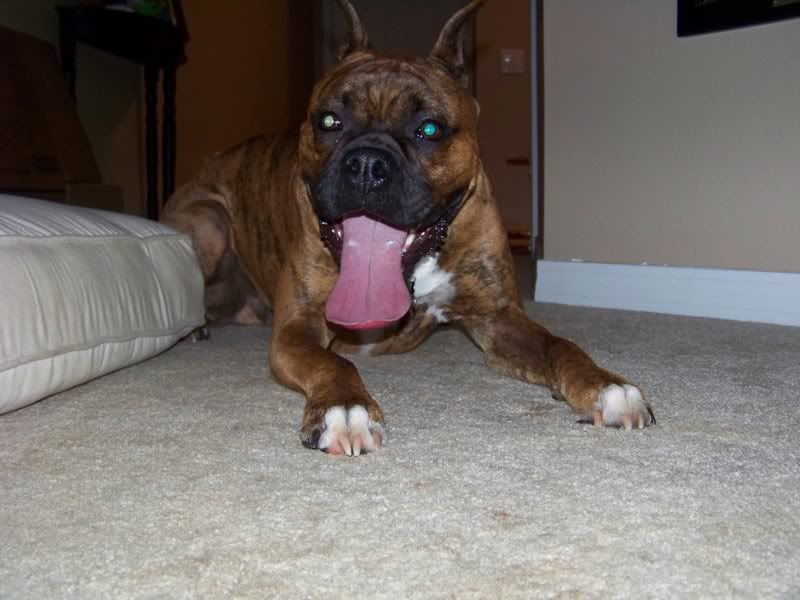 We love it... Sarah even more so. It's great for when we have JUNK WEATHER like we're having right now. I know some peoples boxers/dogs go crazy but he's doing really well. He knows what the laser pointer looks like and I think that's what makes the difference. When he sees that it's out, he knows it's time to play and his mood changes completely... to... CRAZY. Then I show him that we're putting it away and he's just fine and dandy with it.
Alrighty, just wanted to share.
Oh and this is what Odin looks like... looking up at him!!!! NEVER DONE THAT!! Well I have, but NEVER with THIS result!!
What happen to my HANDSOME BOY'S FACE!!!!???????????? Maybe he was just making faces at me!? I hope! LMAO!!