Discussion Starter
·
#1
·
Before our trip to Oklahoma (aka hell!) we got Henry some little booties so his feet wouldn't get too cold.  Of coarse he hated them and tried to eat them, so they didn't get worn.  But I'm saving them just in case.  I got them at PetsMart for $15.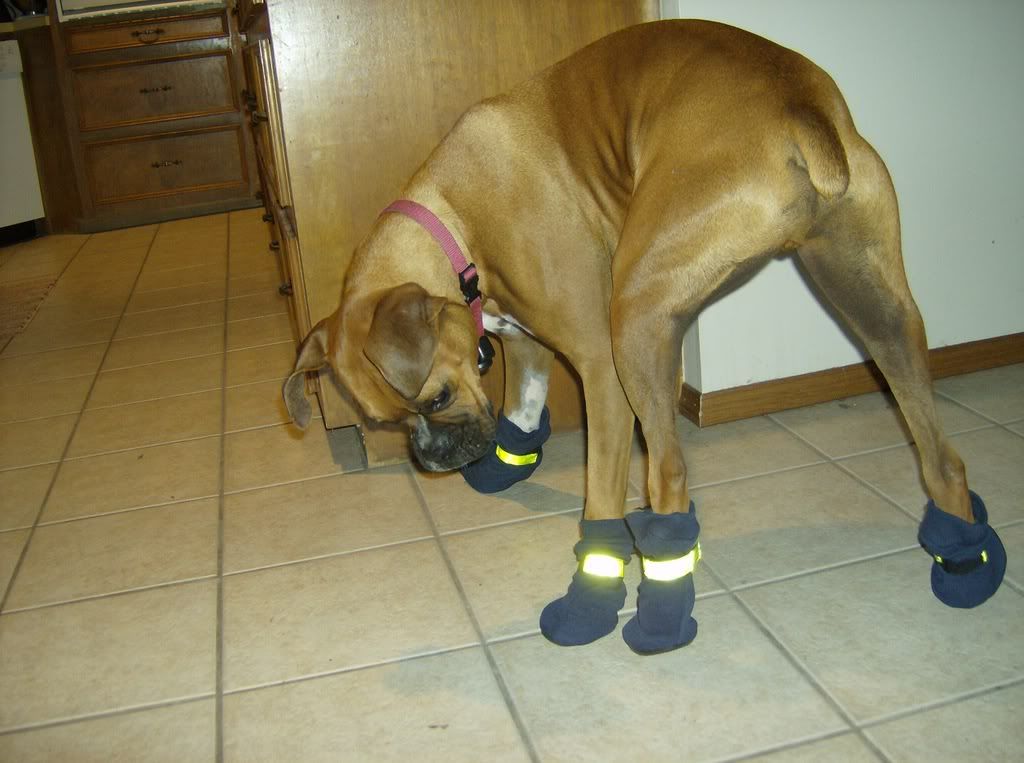 We also have this old hooded sweatshirt of my son's.  It works pretty well.  But if he wears it too much, it rubbs the hair off the inside elbow area.
these pics are of him staked outside in Oklahoma.
Since the sweatshirt is not good for long term use, any suggestions as to what will work?
Thanks!
Z