Discussion Starter
·
#1
·
I went to petland to find some food for Kaci and of course I went to look at the puppies. I first came across this dog and thought...OMG, they didn't...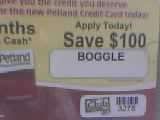 I shook my head, but kept walking, looking at the puppies. I came accross this CUTIE next..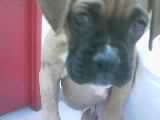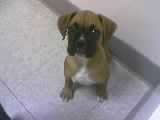 I wanted to F'ing cry when I saw him in that little cage having to lay on metal grates. I asked the people to get him out for me so that he could get some lovin and play a little. He was SOOOOOOOOO sweet and loving. I wanted to take him home/rescue him SO SO SO bad, but a) I didn't have the money and b) I couldn't handle THEEE boxers. I even asked if I could buy a soft bed for him to lay on, but I guess that was a no go. lol
*sorry for the really crappy little pictures, they are from my 3 year old cell phone.