Re: Nor Cal Anyone??
---
We all get together for a boxer meet up. I dont have any suggestions on when and where but wanted to throw out the idea. Anyone interested?
__________________
~~Meghan~~
Loved by
Penny (flashy fawn)
Squiggy (rescue Siamese/demon mix)
and Sophie (rescue shepard mix waiting at the bridge)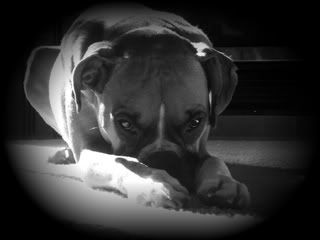 [url=http://www.TickerFactory.com/]
Friendship is like peeing on yourself: everyone can see it, but only you get the warm feeling that it brings.